JIMMY WEBB
with special guest Ashley Campbell
At the Lisa Smith Wengler Center For The Arts - Smothers Theatre At Pepperdine University
Saturday, September 22, 2018, 8:00pm
Autumn Leaves for Glen Campbell (April 22, 1936 – August 8, 2017)
Just as Autumn is beginning, September 22nd, the equinox, night is falling, American flags as far as the eye could see—it felt like a memorial as soon as I turned up Malibu Canyon Road heading toward Pepperdine University's campus—nearly three thousand flags—one for every victim of 9/11. They remain there until the end of September. I knew I wasn't driving into Berkeley. Jimmy Webb pointed out that Glen Campbell had passed away "a little more than a year ago," and they were honoring him during this tour. Not many Jews in the audience at this devoutly Christian university—but there was one, and they gave me an aisle seat in the orchestra section. So for me—with a moving and entertaining reflection on Glen Campbell's life from both Webb and Campbell's daughter—this concert was a yahrzeit tribute (the one-year anniversary)—especially considering that he and his wife Kim described their religion for the past 20 years as "Messianic Judaism." Born a Church of Christ Baptist, Campbell died a Jew. Who knew? Autumn leaves.
2009 Pepperdine graduate Ashley Campbell returned to her alma mater to open the premiere performance in the newly renovated Smothers Theatre tonight—and it was a sensational concert from beginning to end. Then Jimmy Webb came on and, as he put it, "Well, you've just heard all the singing you're gonna hear tonight." He is a delightful self-deprecating humorist on top of being one of America's great songwriters—the craftsman of three of the late great Glen Campbell's greatest hits, By the Time I Get to Phoenix, Galveston, and Wichita Lineman. When you consider all the legendary American voices who made millions recording Webb's songs—and whose presence his stories reincarnated during the show—Johnny Cash, Willie Nelson, Kris Kristofferson and Waylon Jennings (the Highwaymen), Harry Nillson, Nina Simone, Glen Campbell and Elvis himself, you begin to realize how many pages of the Great American Songbook Jimmy Webb owns.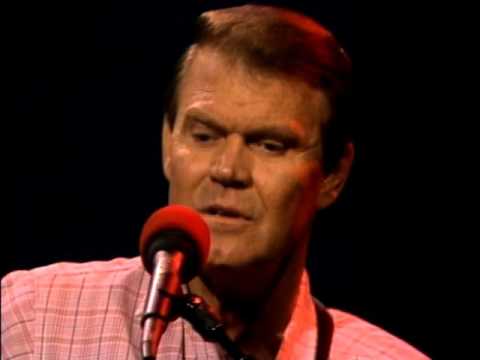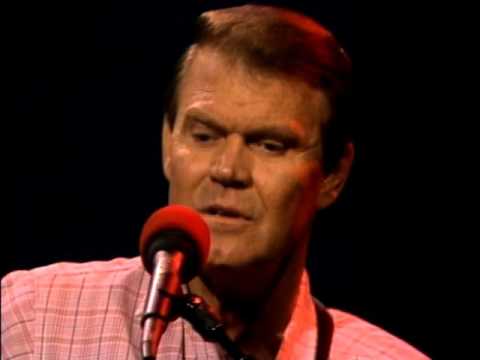 Modern American pop music's unparalleled ambassador Michael Feinstein (who will be coming to Pepperdine next October 7) has now devoted an entire album to celebrating Webb's songs—in the same vein he has previously paid homage to George and Ira Gershwin, Irving Berlin, Johnny Mercer (Autumn Leaves) and Frank Sinatra (as interpreter)—so Feinstein has publicly and vocally put Jimmy Webb in the same company that is collectively referred to as "The Great American Songbook." If it's good enough for Michael Feinstein, it's good enough for me.
My ears don't lie, and his songs are decidedly part of that awe-inspiring tradition—even without the original voices that made them hits—not to mention the amazing studio musicians known as "The Wrecking Crew" to whom he also paid tribute last night, and who put those songs over the top. Indeed, Glen Campbell wore both hats: before he became famous as a solo artist and concert/recording star he was a part of the Wrecking Crew—whose guitar intro solo lays down the opening hook for the Righteous Brothers classic You've Lost That Loving Feeling. Ghost On the Canvas was the title of Campbell's next-to last album, and there were perforce a stage full of ghosts on the canvas of this portrait gallery of a concert at the Smothers Theatre last night. It was a very special night and concert indeed, including a rare public bow from their benefactor Lisa Smith Wengler herself—who endowed their Center.
The last time I saw Ashley Campbell on stage she was with her father on his farewell tour during the throes of his final illness, Alzheimer's, which he made a public education tour as well as a goodbye to his worldwide legions of fans. Her main instrument is the five-string banjo on which she is already a virtuoso performer, and she accompanied Dad on Dueling Banjos, with him playing guitar in lieu of banjo.
She playfully warned him not to forget his part and come in at the right time (after he had forgotten a couple lyrics on stage—which he bravely improvised his way around) to which he adlibbed, "Hey, I've still got a couple licks left." It brought down the house at L.A.'s Nokia Theatre, and he nailed his part and turned it into an Eric Weissberg masterpiece for guitar and banjo. Watching him play it was a transcendental musical feast for both ears and eyes. Thanks for the memory, Glen.
Without her father to play off against she still brought down the house with a solo bluegrass instrumental late in the show—just fantastic. Ashley also paid homage to the late great John Hartford with an indelible performance of his classic Gentle On My Mind,—also a Glen Campbell hit—and the highlight of her set for me. She single-handedly brought him back to life—and the riverboat pilot's world he championed after he left music fulltime to return to his real roots as a boatman—yet another welcome ghost waiting in the wings of this magical theatre. Ashley Campbell is a one-woman Americana show with verve, virtuoso skill and a memory book she draws from in every song and story—a Pepperdine homecoming queen in every sense of the word. Her song Remembering she wrote for her father during his final illness is especially moving—once when he could no longer even remember her name she wrote, "Daddy don't worry/I'll do the remembering." As someone who lost his mother to Alzheimer's, that one line went straight to my heart. It was hard to swallow after I heard it. She carries the torch.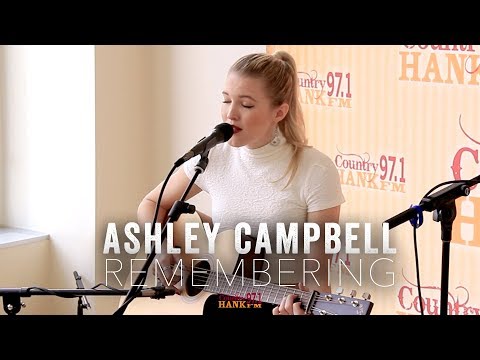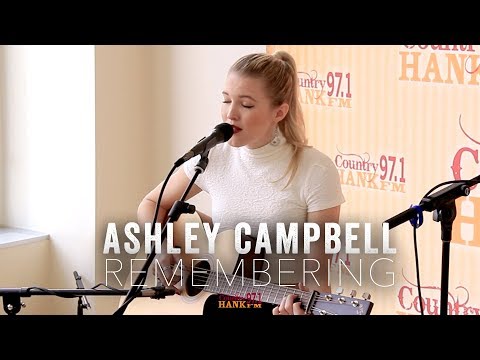 "American songwriter" is how Jimmy Webb describes himself, and according to his memoir The Cake and the Rain (St. Martin's Press from his hit MacArthur Park) he grew up with his own portrait gallery on his walls, of songwriters who inspired him and he wished to emulate—including Joni Mitchell, Hal David and Burt Bacharach, and most surprising to me—Bob Dylan. He announces his early opposition to the Vietnam War—and even confides that in his mind the song "Galveston" is a song spoken by a disenchanted veteran—even though the details are left symbolically vague, such as the fact that he still has a gun. He performs it more like a dirge than the up-tempo song that Glen Campbell reshaped it into to make it a major hit.
Great songs have that kind of plasticity about them—they can be inhabited in more than one way. Webb was also an avowed member of the counterculture—a pot-smoking whiskey-drinking (with a bottle of Jack Daniels at his recording sessions—now 22 years sober) rebel rouser and carouser from Oklahoma who never saw himself as a performer—he just wanted to write the songs they performed. But now that most of the stars he originally wrote for have passed away, he has backed into a performing career himself. He is 72 years old this year, and wrote his first "innocent and true love song" at 17—when he was working in Johnny Rivers' writing studio for $100 a week. It was a song he wrote for Nina Simone, and thereby hangs a tale.
He got to know her and she shared some of her early struggles with him, including the fact that she applied to and got rejected from the Julliard School of Music on account of her race. At the time she was crushed, and it put a permanent stain on Julliard's reputation—to have rejected one of America's greatest singers and—more to the point—a self-taught great classical pianist to boot. The Jimmy Webb song—Do What You Gotta Do—she recorded in 1968 became a hit, a song about thwarted love that is graceful in defeat and finally cries out "Come back and see me when you can," and does not touch on the themes of freedom and personal defiance that were the hallmark of Simone's best known anthems like her own Mississippi Goddamn! And yet, Jimmy Webb performs it as a tribute to Simone, so he lets his grand piano do the talking—using her arrangement with a long instrumental postlude that crackles in its musical brilliance an indirect response to Julliard's racial rejection—as if to say, "See who you turned down?" It was powerful and showed how clearly he identifies with her legacy as a pioneering civil rights artist. Her childhood home in Tryon, North Carolina is now on the National Registry of National Treasures—one of only 100 houses to be so designated.
Another unexpected and thrilling moment of the show was Webb's tribute to Harry Nillson—who along with Glen Campbell's family was amongst his closest friends. For this, however, he brought out one of his sons—"Number 3"—Jamie, who sang Nillson's lead vocal on Webb's I Can't Live, If Living Is Without You." Nillson had one of the signature and most extraordinary voices in modern pop music—a three-octave range that transformed folk singer Fred Neil's Everybody's Talkin' into the hit that defined the soundtrack of the 1969 movie Midnight Cowboy with Dustin Hoffman and Jon Voigt. That recording is the closing song on the recent PBS documentary The Wrecking Crew—about the studio musicians who were at the heart of so many major hits of the 1960s and '70s—including the Beach Boys, Sonny and Cher and Frank Sinatra. The last voice you hear is Harry Nillson, so Webb's charming son was singing against a legend as he covered his father's song. It quickly became apparent why he was chosen for this moment in the spotlight. After hearing Jimmy Webb struggling to reach a number of his own high notes during the show he was quite content to just play keyboards and let Jamie take center stage. He is blessed with a voice that was fully up to the task—almost as inspiring as the original. It was the musical highpoint of the concert—and he was utterly charming in communicating the song's inner meaning as well—just a beautiful performance.
When 90 minutes later we reached the concert's much-anticipated climax of Wichita Lineman we had taken a musical journey that is reserved for very few live shows these days—of songs that have been a part of the public's consciousness for half a century. The story behind this song was almost as good as the song itself—Glen Campbell called him up and said they needed one more song for an album—"do you have one about a town?" Webb, who had already written By the Time I Get to Phoenix and Galveston, replied that he was trying to move away from the "Rand McNally" period of his songwriting. Unfazed, Campbell said, "Well, could you just make it geographic?" How can you say no to Glen Campbell? So he started writing—but he kept being interrupted from the studio with "Is it done yet?" Webb replied, "If you don't stop calling me it will never get done." So he finally put down his pen and brought the still unfinished song to the recording studio—with a hand-written note to the singer, "THIS SONG IS NOT FINISHED!" Glen and the "Wrecking Crew" thanked him for it and Webb left and went home.
A few days later, having heard nothing back from Campbell, Webb finally saw him and said, "Well, I guess you didn't like the song." "What are you talking about?" replied Glen, "We recorded it!" "But I told you—in capital letters—'the song wasn't finished!'" To which Glen Campbell replied, "It is now!" After he had sung it live for a while, Glen added his own coda to the chorus—whose powerful opening lines grace the one T-shirt Webb has for sale in the lobby—
And I need you more than want you
And I want you for all time…
And I'm doing fine!
"But Glen," Webb protested, "That line isn't in the song"—to which Glen replied, "It is now!"
Priceless memories like these keep the show from becoming maudlin, even as it fully expressed their sense of loss at Campbell's passing. This was a joyful celebration of a wonderful life. Another was Webb's White Goddess masterpiece (see Robert Graves' book on the subject of the muse of poetry) The Moon Is a Harsh Mistress" sung to a full moon. It showed how far from the hit parade but close to the bone Webb's own muse has remained through the ebb and flow of modern music. They ended with his beautiful ode to closure—the title song he wrote for Glen Campbell's final album—Adiós. There is no better way to say goodbye—or to end a concert. These songs will live forever and have already stood the test of time. Bravo!
With thanks to Tyler Flynn and Tyler Gabbard of Pepperdine for press pass and explanation for the flags. And thanks to Rick Sewell for the Astronomical Almanac; and thanks to Lisa Finnie for playing Dylan's version of Autumn Leaves Sunday!
Los Angeles folk singer Ross Altman has a PhD in Modern Literature from SUNY-Binghamton; belongs to Local 47 (AFM); may be reached at greygoosemusic@aol.com