Eric Andersen at the Grammy Museum
May 3rd, 2018, 8:00pm
Poetry In Emotion
Folk singer-songwriter Eric Andersen has never won a Grammy, so why was he there? Not only has he never won a Grammy~ he wanted us to know~ he didn't even know anyone who had. And yet, the Grammy Museum—in the voice of its Executive Director Scott Goldman—is quick to intercede—that doesn't matter; all that matters is that you are good, and about that there is no question. So to answer the question of the moment, Eric Andersen was there to be interviewed about his fifty-five year career in contemporary folk music, to talk about his new retrospective album The Essential Eric Andersen, and to give a preview of his current southland tour which takes him to McCabe's on Saturday night and the Coffee Gallery Backstage on Sunday evening.
By the end of this evening we know without any doubt why he is here~ we are privileged to hear one of America's great songwriters~ the composer of such standards as Thirsty Boots (recorded by Bob Dylan), Violets of Dawn (recorded by Ricky Nelson) and Close the Door Lightly When You Go (recorded by Fairport Convention, The Dillards and Johnny Cash). Eric Andersen is a songwriter's songwriter~ recognized by the very best of his own peers from the beginning.
And yet, his exquisite lyrics and melodies are not what hook the Grammy Museum's audience packed house on his music~ it's rather his story~ which even for a folk singer is more romantic than his contemporary troubadours~ Phil Ochs, Tom Paxton and Bob Dylan~ with whom he created the Greenwich Village folk revival. Who else can claim to have spent the night with a naked Allen Ginsberg at Lawrence Ferlinghetti's house? On the night JFK was assassinated? I didn't think so. You get the drift~ Andersen has always been at the right place at the right time.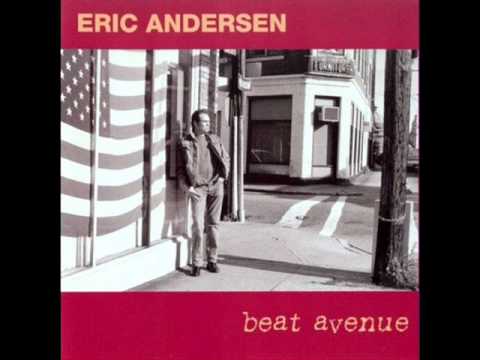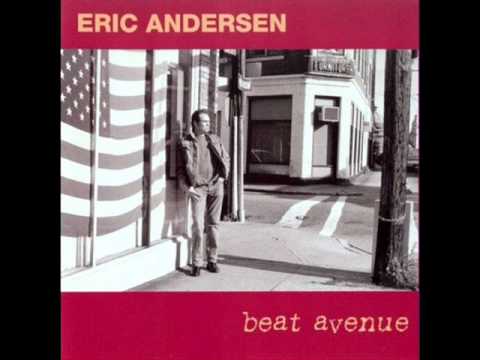 On November 22, 1963, Eric Andersen was at a poetry reading in San Francisco~ to hear Ginsberg at Ferlinghetti's City Lights Bookstore~ when the news came in from Walter Cronkite that President Kennedy was dead. The official poetry reading came to an end, but Ferlinghetti invited some of those in attendance back to his second-floor walk-up to commiserate in each other's company. Eric Andersen was included, and during that sad, strange and unforgettable evening Allen Ginsberg took off his clothes and continued reading off-stage. Many years later Andersen arrived at the point of Wordsworth's definition of poetry~ "emotion recollected in tranquility." He created a long multi-verse song recollection entitled Beat Avenue. It remains one of best evocations of Beat Poetry and most moving portraits of the horror of the assassination itself. Andersen's poem/song was the centerpiece of my commemoration of the 50th anniversary of JFK on November 22, 2013, the text for a choral reading that recreated that long-ago haunted night for all time. If they gave Grammys for Songwriting as Literature Eric Andersen would have won it then~ for sure. His epic JFK song poem Beat Avenue is unsurpassed.
Eric Andersen was still in San Francisco when Tom Paxton heard him sing for the first time and told him about Broadside Magazine and the folk revival taking place in New York City's Greenwich Village: "You should get yourself back there and be part of it!" It was like Will Rogers discovering Gene Autry at an Oklahoma Western Union telegraph office~ upon hearing Autry yodeling behind the counter while Rogers was composing a telegram for him to send. When Rogers left he said to Autry, "Son~ you should get yourself back to NYC~ anyone who can yodel like that should be on the radio." Autry took him up on it, and the rest is history~ the singing cowboy was born. Andersen took Paxton up on it too—and started to see his new songs published in Sis Cunningham's Broadside magazine, along with Dylan, Paxton, Ochs, Peter La Farge, Malvina Reynolds and Len Chandler.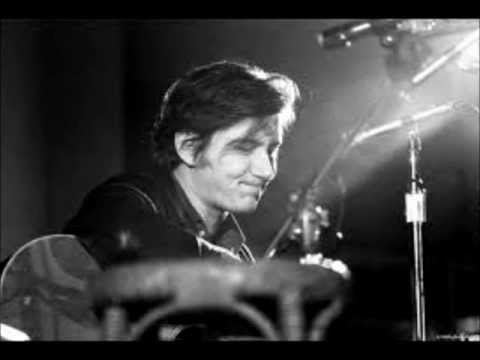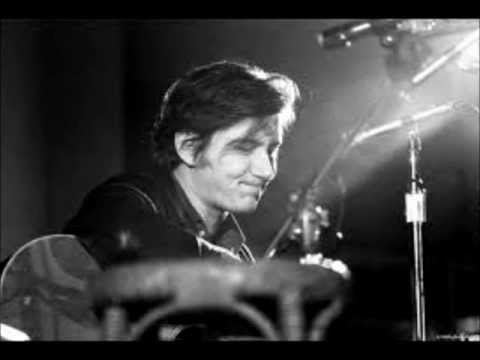 "Sis" Cunningham and her husband Gordon Friesen started Broadside in 1962, when Pete Seeger encouraged her start a new magazine because Sing Out did not have room for all the topical songs being written at the time—they needed a place of their own. "Sis" had migrated to New York during the Dust Bowl—around the same time Woody Guthrie did, another Dust Bowl refugee. Cunningham became a founding member of the Almanac Singers in 1941, with Woody, Pete, Lee Hays, Bess Lomax Hawes and Millard Lampell. Eric Andersen paid an extended tribute to Broadside during his oral history with Scott Goldman~ he remains ever-grateful to the start she gave him as a songwriter, publishing his first song Plains of Nebrasky-O, recorded with Phil Ochs singing background vocal in October, 1964. Auguring things to come, Andersen~ like fellow troubadour Stephen Foster~ was born in Pittsburgh. Now 75 he was born on Valentine's Day February 14 in 1943.
The major recorded Broadside collection is on Smithsonian Folkways—a five-CD retrospective. Eric Andersen was delighted to announce during his interview that he would be returning to Smithsonian Folkways with his next full album—the poems of George Gordon "Lord" Byron set to Andersen's music. He closed the show with one of those songs, Mingle With the Universe, a transcendental masterpiece with music that fully brings to life Byron's poem. He also paid tribute to the late great Stephen Hawking in his introduction—finding joy in how an old romantic poem could evoke a modern theoretical physicist in its scope.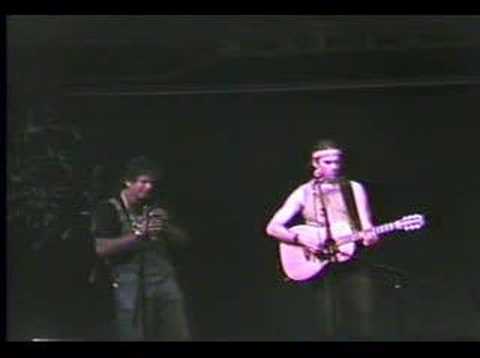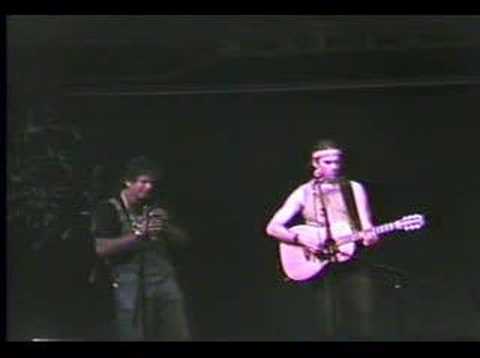 That's what distinguishes Eric Andersen as a songwriter for me—he is as committed to exploring the boundaries of great literature as the historical traditions long-associated with folk music—such as the civil rights movement that animates his best known song, Thirsty Boots:
Then tell me of the ones you saw
As far as you could see
Across the plains from field to town
Marchin' to be free
And of the rusted prison gates that tumble by degree
Like laughing children one by one
They look like you and me
So take off your thirsty boots and stay for awhile
Your feet are hot and weary from a dusty mile
And maybe I can make you laugh and maybe I can try
Just lookin' for the evenin' and the mornin' in your eyes
So it is not surprising to hear Andersen rhapsodize about the black blues performers who inspired him early on—much like the Oak Ridge Boys had done in their appearance at the Grammy Museum which I reviewed a couple months ago. Josh White, Mississippi John Hurt, Son House, Texas songster Mance Lipscomb, and Mississippi Fred McDowell all came into his field of vision through the great Greenwich Village folk clubs like Gerdes Folk City, the Bottom Line and Café Society. Most prominently, Andersen's first real booking in NYC was as the opening act for John Lee Hooker—"King of the Boogie," who is the subject of the Grammy Museum's latest full-scale exhibit. Hooker is on the second floor, and Ellen and I got to see it after the Pete Seeger exhibit on the 4th floor (just reviewed in FolkWorks). Here are a couple of her photos of John Lee Hooker.
To open for John Lee Hooker was a great inspiration for Andersen~ whose finger-style guitar playing is influenced by these blues masters and harmonica playing is in turn influenced by blues mouth harpists like Sonny Terry and Sonny Boy Williamson. This was the musical equivalent of the civil rights movement in that folk music was being integrated at the same time. Eric Andersen's ears were in tune with what was happening in the society at large—which is why he could write a great freedom song like Thirsty Boots.
But they are not the only great African-American artists who inspired Eric Andersen in his formative years. When Scott Goldman opened up the subject about his early influences Andersen was forthright and unguarded: "The Kingston Trio and Johnny Mathis." The Kingston Trio, I thought~ fair enough, anyone at the time who wanted to be a folk singer would have been drawn to them, since they showed you could make a living doing it. But Johnny Mathis?~ Could you get further away from folk music? That was a stretch. Then I started thinking about it.
Eric Andersen may have been inspired by blues artists, but he is not a blues performer. He writes and sings ballads—with a gentle voice whose every song reaches towards the ineffable realm of beauty—not unlike Johnny Mathis, but in a folk vein. As soon as he got up from the interview chair and got behind the microphone with his great touring band—including Scarlett Rivera on violin and Steve Postell on lead guitar—it was clear that he was far from the hard cutting edge that defines the blues~ he is a great storyteller and poet in song—or as he calls himself~ a song poet. He is drawn to great literary sources like Albert Camus—whom he celebrated during his Centennial in 2015, and Lord Byron, who wrote one of my favorite poems—"So we'll go no more a-roving…by the light of the moon." Johnny Mathis' voice is poetry in emotion~ a perfect accompaniment to the great ballads he sings, and Eric Andersen writes.
Eric Andersen left us with a noble sense of the folk singer's calling, and on Pete Seeger's birthday—see accompanying review of the Seeger exhibit—what better way to celebrate~ with one of "Woody's children," and Pete—who brought Woody's songs to the wide American public—and "This Land Is Your Land" to the National Mall for Obama's inauguration? Thank you to Crystal Larsen for the press pass!!
Ross Altman has a PhD in Modern Literature from SUNY-Binghamton; belongs to Local 47 (AFM); may be reached at greygoosemusic@aol.com