Don McLean
At the Saban Theatre, Saturday, March 3, 8:00pm
Coffee, Tea and the Jailhouse Key
Well, she brought me a little coffee~ and she brought me a little tea~Well, she brought me nearly everything except the jailhouse key! Verse from The Midnight Special by Lead Belly as played by The Weavers.
Don McLean gave us everything he had last night, including the Midnight Special, with an introduction about the Weavers, the Blacklist, Red Channels, and Huddie Ledbetter (Lead Belly), showing that despite Pete's passing four years ago, folk music and its people's history is in very good hands indeed. It was a great concert from beginning to end—when he left us with a song by his old mentor, Josh White called Uncle Sam Says~ from 1941~ about the Army's refusal to integrate its ranks despite the fact that African-Americans were joining and essential to the war effort. The army would not be integrated until Truman's presidential decree in 1948~ so Josh White's song is about fighting Jim Crow. Don McLean sang it with a clear relevance to today's resurgence of racism in the wake of Charlottesville and the current "Uncle Sam Says." It was a magnificent way to make something old sound brand new all over again. McLean said the song was "prophetic," and it surely was.
Of course these are not the songs the full house at Saban's "Temple of the Performing Arts" came to hear~ they came to hear his greatest hits, like And I Love Her So, his most recorded song of all, his rock & roll history in surrealist imagery, American Pie, and his most beautiful song, Vincent which he saved for his encore when the standing ovation brought him back after American Pie. On the day they were burying Billy Graham in North Carolina, we were well served by this evangelical folk-rock singer right here. If you believe in the power of song to speak truth to power to embody beauty, love and hope and inspire us to transcend the quotidian of daily life~ McLean offered us an uplifting religious experience.
With his great five-piece band whom he paid homage to in his gracious introductions~ including keyboardist on both piano and electric organ, electric bass, drummer, and two electric guitarists to back up McLean's acoustic plugged-in Martin D-28, there was a wide-range of musical textures to give each song its own sonic world. The sound was outstanding and so was the lighting~ for which I thanked the sound engineer and lighting designer on the way out.
Two McLean songs that speak to our times without preaching or sounding politically motivated are his classic Homeless Brother, still unfortunately as timely as the year he wrote it forty years ago, about a hobo whose tragic story he tells in so unaffected a manner you forget that you are listening to it in Beverly Hills. McLean takes you out to the graveyard where he came upon the original tale that inspires him to say, "Homeless brother, you are my friend." Without the Wabash Cannonball trappings, or Roger Miller's King of the Road bravado, you find out what being a hobo really means—a heart-felt struggle for survival. It's one of McLean's most important and memorable songs—and deservedly the title song of the album. It culminates in the beautiful observation, "Jesus was a lost hobo."
The second song is dedicated to The Milk Carton Kids, a title now in vogue because it's the slick name of a popular folk-country duo, stripped of all its original meaning and sadness. To McLean it remains the hallmark of a society that has lost its bearings~ and its title, Have You Seen Me? foreshadows a half-dozen heartbreaking stories he imagines for each one of them. It's a masterpiece of both music and social commentary. Don McLean writes the songs Woody Guthrie would be writing today were he still with us. Thank G-d, McLean is still with us, now 72 years old and as vital as ever~ even though he confides that his voice is challenged this evening by an allergy that has sunk down into his vocal chords. Nonetheless, he promises to "sing through to vocal exhaustion for you."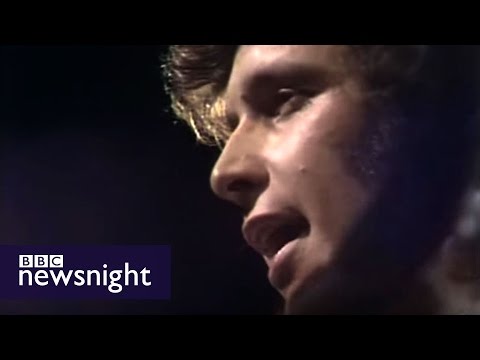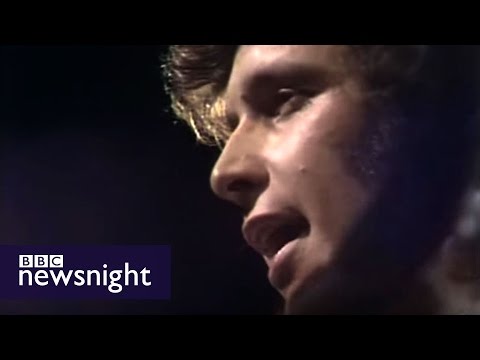 I once saw George Jones in Beverly Hills too, and he was having some difficulty that prompted him to say very much the same thing~ but he quit after a half hour. Don McLean gave his audience his all—a generous two-hour concert without an intermission~ a testament to his expressed realization at his good fortune in being able to continue making a living as a performing and recording artist.
In that regard, McLean is newly excited about his upcoming new release~ Botanical Gardens—due out March 23. He gave us a taste of what's in store with two songs from it—the title song—a blues that celebrates both natural and human beauty—with flowers and young girls he runs across in a visit to the Botanical Gardens he found on a tour of Australia. It's one of those rare songs that is both a blues and a celebration of life. The second new song is The Lucky Guy, which is kind of a count-your-blessings song—perfect for Thanksgiving—which sums up his life,
When it comes to love
I'm the lucky one.
I assume he wrote it for Patrisha McLean, even though they are no longer together, or perhaps because they are no longer together. The troubadour's hard life is not easy on marriages. But during this difficult passage, McLean takes the high road and remembers only the good~ a beautiful "remembrance of things past."
With all the serious songs that raise the concert to the highest plain of art, McLean also knows that he is an entertainer, and does not ignore that part of the audience either. A full country-rock performance of Living On Tulsa Time brings them to their feet, and a great simulation of the Man in Black with one of Johnny Cash's first songs for Sun Records~ So Doggone Lonesome—go straight to my heart. American Pie may be an iconic mystery in terms of who the oblique references point to, but McLean actually knows and loves his sources—and still sings them!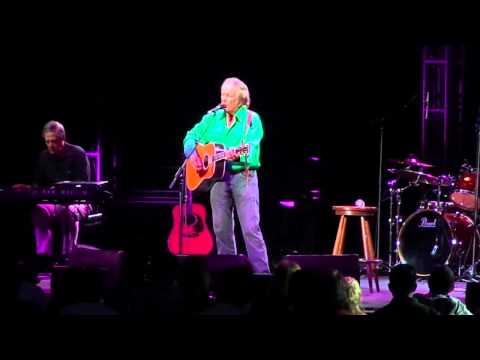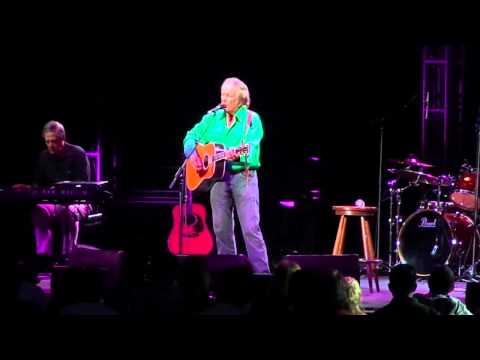 Like my late great friend "Banjo" Fred Starner, Don McLean goes all the way back to Pete Seeger's first Sloop Clearwater crew, and it was McLean who compiled and edited Songs and Sketches of the First Clearwater Crew way back in 1970.
McLean has sailed far from that distant shore in the long ago years of trying to save a river with song, but he never forgot where he came from. When he decided at the age of fifteen he wanted to be a folk singer in order to have the kind of independence his father never had~ who died at 56 of a heart attack, killed by the unremitting stress of being a company man like Willy Loman in New Rochelle, New York~ which McLean details in the concert~ he daringly called up Fred Hellerman—the last of the Weavers to pass away. To his amazement Hellerman invited him over, and Don McLean was able to start out on the road not taken~ the life of an artist~ and begin to make a living with his guitar. That's what he has done ever since.
Since I started covering concerts for FolkWorks, Don McLean is the only guitarist I have heard with the magic touch of being able to recreate Josh White's unique sound—which identified it as Josh White playing from the first piercing guitar note forward. And that was last night~ when McLean came back for his second encore, and asked the audience with real humility if we minded if he would play one more. He allowed as he had "fulfilled my statutory contract," (with "Vincent") to a responsive laugh from the entire crowd, "so this is something extra~ for me." Our immediate applause brought an appreciative smile to his face, and he sat down on the stool without the band, just his acoustic guitar, as he started to tell us about the aforementioned song, "Uncle Sam Says" by Josh White. He wanted to sing it because he felt it was prophetic when White penned it in 1941. In today's America it still has the ring of truth, and is just as profound.
If the Midnight Special was the coffee and tea, Uncle Sam Says is the jailhouse key.
When I hear America singing, pace Carl Sandburg of the Weavers, Don McLean is there.
Thank you to Luanne Nast of the Canyon staff in Agoura Hills for the press passes and launching the Saban Theatre informal folk concert series in spectacular fashion with Don McLean last night; Arlo Guthrie comes to the Saban Thursday, April 5th, and Gordon Lightfoot returns Saturday April 28. Does it get any better than that?
Ross Altman has a PhD in Modern Literature from SUNY-Binghamton; he belongs to Local 47 (AFM); Ross may be reached at greygoosemusic@aol.com