CONCERT REVIEW: TOM RUSSELL
With Special Guest Katy Moffatt
At McCabe's - February 17, 2018~ 8:00pm
A Gallery of Folk Heroes~ Lenny Bruce to Johnny Cash
If you've only heard the serious side of Tom Russell on his 40 recordings you haven't heard Tom Russell. In an expletive-laced concert—2½ hours with intermission—singer-songwriter and raconteur Tom Russell evoked and referenced a gallery of his folk heroes from Lenny Bruce to Johnny Cash with songs from his most recent album Folk Hotel (reviewed in these pages) going all the way back to his now classic and once-again timely Who's Gonna Build Your Wall? It was a refresher course in the folk revival—and comedy when comedy meant not just playing off of cultural and political stereotypes but challenging the foundations of what you can get away without going to prison—which Russell realized when he suddenly blurted out, "Am I channeling Lenny Bruce?"
Like Bruce, he was devastating and mercilessly funny at the same time—and reminded the sold-out house ("over-sold" to quote McCabe's ticket line) that he had been a guest on David Letterman's show a number of times. But he never strayed far from being a folk singer—as every great story either led into or out of his extraordinarily rich catalogue of songs—accompanied on his small-bodied vintage plugged in sunburst Gibson acoustic guitar—which he played masterfully in both finger-style and old-fashioned flat-pick strumming—a la Ramblin' Jack Elliott—another of his folk heroes. When a lady up front started to heckle him he looked stage left and said, in an exaggerated frustrated anguish, "Wayne (the sound engineer), take her out!" But then he paused for comic effect and added, "No, honey, you paid your $35.00~ take your shot!" And then he went on to add, "But I learned from studying the best, Letterman and Bruce—so I know how to relate to hecklers." It beautifully defused the situation. Later on, also from behind the microphone, both before and after intermission Tom helped a blind guest with a cane having a hard time finding his seat navigate McCabe's back room theatre and avoid embarrassment.
His respect for the venue was evident from the start—as he descended the staircase from McCabe's fabled green room and guitar studio (where an ancient photo of Doc Watson is the only picture allowed) to Brian Rodriguez' introduction and ascending applause the first words out of his mouth were, "I finally made the big time!" Behind him on the back wall Russell displayed three of his paintings from the accompanying book Folk Hotel to the CD—Bob Dylan from the cover of Russell's favorite Dylan record—Highway 61 Revisited, Dylan and Joan Baez from their glory days, and Tonight We Ride, also from Folk Hotel. By the end of the concert he announced that they were for sale along with his CDs and book out in the lobby—I am pretty sure the first time an artist has sold original paintings at McCabe's—a breakthrough night in many respects.
One of Russell's great stories was about the night he met Bob Dylan—going all the way back to 1963 at the Santa Monica Civic Auditorium where—like your intrepid reporter—Russell gate-crashed the sold-out concert. I snuck in during the sound-check in the afternoon and got to hear Dylan sing, The Times, They Are A-Changing just for me. But Russell's story had a double twist: he was standing outside the auditorium trying to figure out how to get in when suddenly a courier appeared and told the gatekeeper he had a "Western Union Telegram" for Bob—and did they have someone who could deliver it to him? Russell jumped up and said, "Oh, hell—I work for Western Union~ I'll bring it to him." And then, as if Russell was doing them all a favor, they gave him the telegram and showed him in through the front door. He found his way back to the dressing room and could hardly believe it when he saw Dylan staring right at him. "What are you doing here?" Dylan demanded. "Uh," Russell stammered, "I have a telegram for you." He gave it to him and Bob then told him he could leave. Unbelievably, after the concert, when Tom was waiting out in the parking lot hoping to catch another glimpse of the voice of a generation, out of the swelling crowd Dylan suddenly emerged and walked straight up to him and whispered in his ear, "Hey Western Union, do you know where there's a liquor store?" And then, a bravura turn, just as Tom Russell had lied about being a Western Union guy, he added a second whopper, "Oh yes, Mr. Dylan, just follow us!"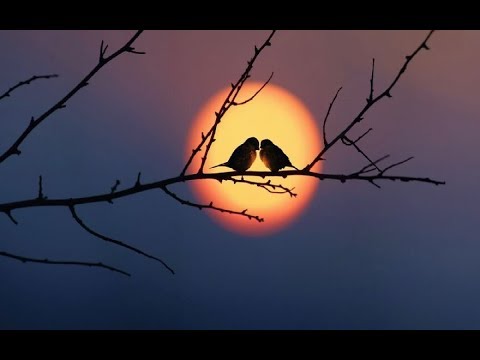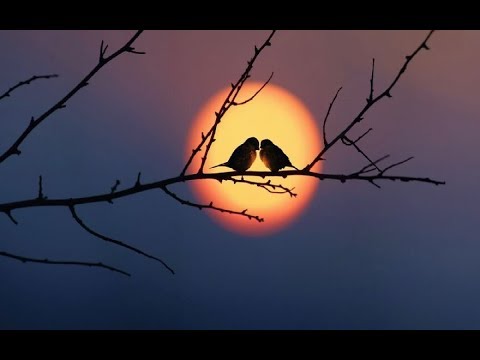 To their amazement, Russell and his friend drove out of the Civic parking lot with Dylan's car right behind them. They had no idea where a liquor store was, but bold, brave and undaunted they kept looking for the tell-tale neon lights that would indicate it was there. After a half-dozen futile blocks of driving, with Dylan still in tow, Bob must have realized they hadn't a clue, and at the next light he suddenly jumped out of his car and dramatically appeared in front of Russell's friend's car—whence he started—dancing like a figure from an Irish fairytale—Tom's ethnic heritage—which Russell mimed on McCabe's otherwise sober stage! It was a magical moment that created an indelible image of Dylan in a context you would never have imagined—the future Nobel Laureate having some spontaneous, unrehearsed and childlike fun. After that Russell announced it was just one of his stories from times past that would be in his upcoming memoir. Who needed to hear songs? With or without a guitar he is a master storyteller.
Russell brought two special guests with him—one a very real person, singer-songwriter Katy Moffatt, whose beautiful new album Where The Heart Is was also reviewed in these pages—and second—his alter-ego opening act and even stranger than Tom, "Spanish Frankie." Spanish Frankie's forte was a repertoire that highlighted a medley of opening songs written by others—none of them Tom Russell's~ but the songs that inspired him when he was learning his craft. He then turned it into "Name That Tune," for the audience to weigh in and identify both song and artist—starting with Townes Van Zandt's classic Pancho and Lefty, and going on to L.A. Freeway written by Guy Clark and covered by Jerry Jeff Walker and one of Dylan's rare unrecorded classics, Trouble, I've Had It All My Days. It was a great opening set and as he was doing it "Frankie" kept looking up the stairwell and assuring "Tom" that he wasn't going to go longer than his allotted time. "Spanish Frankie" almost stole the show!
But the man who really stole the show was Johnny Cash—as filtered through Tom Russell's incandescent imagination and documentary memory. Russell sang an extended medley of Cash's greatest hits from Marshall Grant's signature opening bass run on Folsom Prison Blues all the way back to the first song he wrote for Sun Records' Sam Phillips, Cry, Cry, Cry and I Walk the Line.
During this brilliant montage of Johnny Cash's life and music I learned something about Cash I had never known: it was the Man In Black who convinced his label Columbia Records not to drop Bob Dylan when they were considering doing so, since Bob wasn't selling as many records as he had in the 1960s. Dylan has now been with Columbia since he first signed in 1961—and has become their greatest treasure and standard bearer—thanks to Johnny!
Russell brought Katy Moffatt on during both the first and second sets—her beautiful high harmony singing complementing his spoken word baritone on songs from the twenty they have co-written over the years—including their heart-breaking tribute to Welsh poet Dylan Thomas, Sparrow of Swansea. They co-wrote it twenty-five years ago, and when they were stumped by the fact they didn't know the real names of the bars Dylan Thomas drank at in Greenwich Village and Swansea, Wales, they made them up. Then more recently a definitive book was published about Thomas' drinking days, and Russell and Moffatt realized they could revisit the song with the actual names of his pubs replacing their fictionalized tale. That as much as anything demonstrates their integrity as artists—for who would have known the difference? They knew, and that was enough for them to go back to the drawing board. Now they have each recorded the newly revised song. Thomas is also featured in Russell's title song Up In the Old Hotel which was sung early in the evening. The Sparrow of Swansea was the highlight of the show~ until their encore, when they both came back to sing a song Russell co-wrote with "my greatest mentor, Ian Tyson," Navaho Rug. To a standing ovation Russell generously shared his encore with Katy, and they left the audience shouting for more.
Tom Russell is a tradition-bearer—he is really many folk singers, both his own wonderful songs—one he didn't sing, Manzanar, about America's shameful Japanese concentration camps of World War II is David Letterman's favorite song—and the songs and personas and life stories of so many others—from his fellow Texan Townes Van Zandt to the late great Leonard Cohen he paid homage to in his opening set as "Spanish Frankie." Tom Russell's concert was rich musically, lyrically and historically with songs and tales that capture the great tradition of folk music in its transcendent role as the people's music—our living history and permanent record of our best selves. Bravo, Tom! And bravo, Katy! Tom is our greatest living troubadour~ how lucky we are to have him!
Thank you to Brian Rodriguez for the McCabe's press pass to cover this glorious show.
Ross Altman has a PhD in Modern Literature from SUNY-Binghamton; he belongs to Local 47 (AFM); Ross may be reached at greygoosemusic@aol.com