Have Guitar, Will Travel: Bill Frisell
at the Skirball Cultural Center - February 25, 2016
The guitar may have been invented in Spain in the 1400s, but it was reinvented at the Skirball Cultural Center last night. Jazz guitarist Bill Frisell is part musician and part ingenious inventor, and the most unlikely guitar hero you will see this side of Paladin.
The latest stop on his When You Wish Upon a Star tour landed at the Skirball Thursday, February 25, where he brought his six-shooter (I meant to say six-stringer) to rescue some classic Hollywood songs and scores from boring arrangements and familiar soundtracks. Like other western heroes he celebrates from Bonanza, Once Upon a Time in the West and Happy Trails his business card should read: Have Guitar, Will Travel.
An ensemble of five great musicians on stage together—violist Eyvind Kang, bassist Thomas Morgan, singer Petra Haden and drummer Kenny Wollesen—performed a unified series of highlights with jazz guitarist Bill Frisell from his new album When You Wish Upon a Star—drawn from songs and scores adapted (and I mean adapted with a capital "A") from Hollywood films and TV series. It was an astonishing live performance, including instrumental pieces, vocals from an extraordinary singer named Petra—jazz bassist Charlie Haden's daughter—who also danced in a couple of moving moments inspired by Frisell's incandescent guitar arrangements that underlay all of the music. It was unlike anything Jill Fenimore and I had ever heard and transported us to another dimension. The 1940 Oscar-winning title song by Leigh Harline and Ned Washington from the Disney classic Pinnochio (sung by Cliff Edwards for Jiminy Crickett in the animated film) When You Wish Upon a Star led us into realms that made me wonder if it wasn't Star Wars. The sold-out show certainly traveled to outer space—and back again. If you were looking for something different, we found it.
Bill Frisell—no relation to country singer Lefty Frizell—has evolved in many different directions since one of his classic instrumentals caught my ear some years ago—the American sea shanty Shenandoah—one of the most beautiful tunes in folk music. He played it on an acoustic guitar and it was so thoroughly grand he made me realize why I fell in love with folk music in the first place—for its sheer beauty. I have kept that memory with me all this time, so when I was handed a publicity card with news of his new Skirball show at another concert I was covering, I was delighted to be able to hear him live, thinking it would somehow be similar to what I had remembered. But Frisell is a true artist, who like Rembrandt never paints the same picture twice. It was as if a naturalist painter had suddenly metamorphosed into a post-impressionist or cubist. The guitar is just his palette; best not to generate too specific an image of what it will sound like in his hands, because you have not heard a guitar make the kind of sounds that Frisell plays. You need to hear it to believe it, and even then be sure not to close your eyes.
Mr. Frisell was introduced at 8:19pm, and Petra stepped to the microphone shortly after Bill Frisell played the lyrical opening musical phrases and gave us the short-lived impression that we were on familiar ground. It didn't last long. Like a bolt out of the blue, suddenly it came in view, and we were in a rocket ship to outer space and beyond. You could hear traces of the melody, but only through a glass darkly. It has come a long way since Dion and the Belmonts first covered the song in 1960.
Bernard Hermann's eerie score for Psycho in 1960 gave violist Eyvind Kang a chance to shine, recreating on one instrument the violins from the shower scene that made the movie a permanent part of our collective unconscious. But he had some unexpected help from Petra, whose vocal instrument ably mimicked Janet Leigh's accompanying screams. While often the point of composing for film is to submerge the music in the storytelling, so it doesn't call attention to itself, Bill Frisell's approach takes the music out of the background and puts it front and center. Only then do you realize the score has become a part of the story.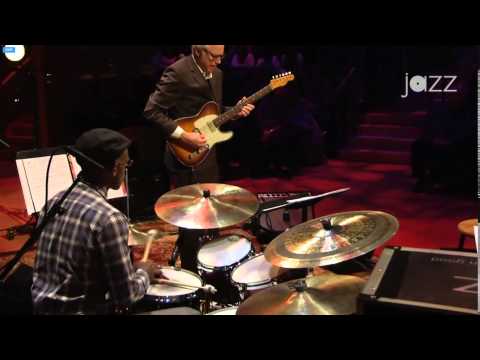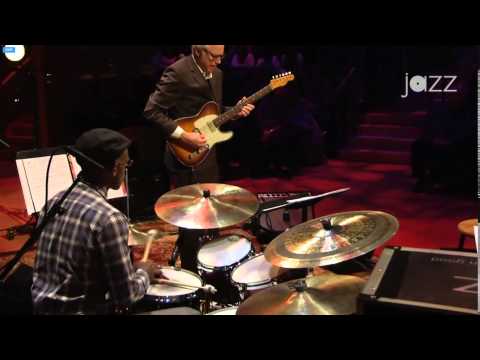 Bill Frisell's ingenious arrangement for the 1967 James Bond film You Only Live Twice recreated the ambiance of 007 in a five-piece band for the full orchestra that played composer John Barry's music with lyrics by Leslie Bricusse, and Petra Haden's flawless vocal did in one live take what Nancy Sinatra's studio version took twenty-five to create.
His newly released album (January 29) on which this tour is based includes a brand new recording of Elmer Bernstein's music from Harper Lee's To Kill a Mockingbird—just three weeks before she died February 19, 2016. What a tribute to receive so close to her passing—almost prescient of the guitarist to give such an inclusive parting gesture of affection for her work—as if to say I don't want you to leave without knowing what you have meant to me for so long.
For their first encore Bill Frisell and Petra Haden did a resplendent version of the Oscar-winning theme The Shadow of Your Smile by Johnny Mandel and Paul Francis Webster from 1965's The Sandpiper starring Richard Burton and Elizabeth Taylor. It recaptured all the erotic intensity of their love when, as Frisell introduced it, "They were getting it together for the first time." From high culture to down-to-earth human passion was a perfect way of landing from the outer-space dimensions of the early part of the show. We took off at 8:19pm and landed at 10:51pm; an hour and a half journey we won't soon forget. And as a bohemian senior citizen I took some undeserved pride in the fact that the sixty-three year-old guy in a casual, colorful plaid sports jacket, jeans and tennis shoes was the leader of the band, surrounded by well-dressed young people thrilled to be there
Their final encore—the modern western theme song for Bonanza by Jay Livingston and Ray Evans—for which the ensemble played both music and lyrics, and Petra did an amazing one-woman square dance while singing the song, was all the proof one needed to call her a folk singer without apology. You could almost see the Ponderosa in all its old western grandeur. I closed my eyes and saw Ben Cartwright, Hoss, Adam and Little Joe ride across the stage.
Though this is a review of the concert and not the album, here is a list of tracks from it for those who may wish to buy it. They were not all performed live, and some of the live selections, such as Michel Legrand and Alan and Marilyn Bergman's Windmills of Your Mind are not on the album. But the ensemble is the same, and they are all outstanding: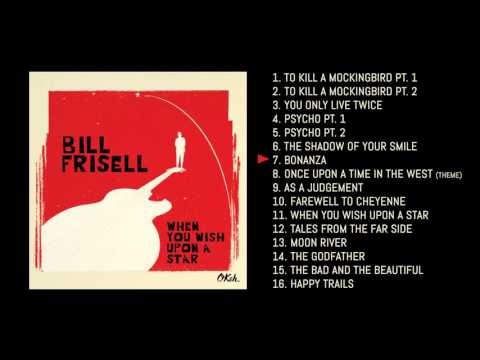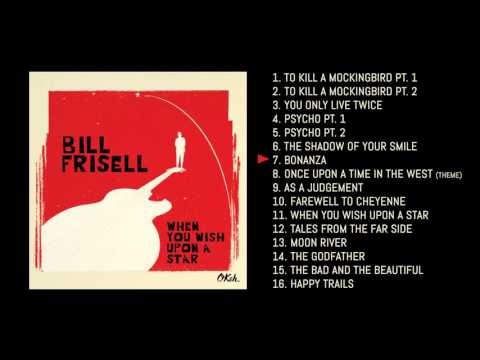 One left out of the show is my favorite closing song, Dale Evans' Happy Trails—recorded originally by Dale Evans and Roy Rogers—yet another reminder of how beneath the most sophisticated guitar composer I have ever enjoyed listening to there remains a childhood of silver screen cowboy memories that endure forever. We are all Sons of the Pioneers—even jazz/roots guitar hero Bill Frisell, who will be performing with Lucinda Williams Friday March 4 at 8pm at Royce Hall.
Until we meet again.
Saturday March 5 from 5:00pm to 7:00pm Ross Altman will perform a program of Woody Guthrie Dust Bowl Ballads and popular songs from the 1940s at the opening of a book exhibit about photographer Dorothea Lange and her classic Dust Bowl portrait Migrant Mother, Nipomo, California 1936, at the Old Town Newhall Library, 24500 Main St. Santa Clarita, CA 91321 661-259-0750 .
Saturday March 12 at Theatricum Botanicum in Topanga Canyon Ross Altman performs in their third tribute to the late Pete Seeger—RePete 2016! See their website for details.
Ross Altman performs in the Voice in the Well Production Chimes of Freedom Flashing with spoken word artists Sunday March 20, 2016, 5:00pm to 7:00pm; $10 at Beyond Baroque Literary Arts Center, 681 Venice Blvd, Venice, CA 310-822-3006
Sunday May 15 at 4:30 PM on the Railroad Stage at the Topanga Banjo-Fiddle Contest Ross Altman performs his new show When a Soldier Makes It Home: Songs for Veterans and Their Families; for information about their 56th annual folk festival.
Los Angeles folk singer and Local 47 member Ross Altman has a PhD in Modern Literature; Ross may be reached at greygoosemusic@aol.com