In This Guitar We Trust: Dion
at the Grammy Museum, February 24, 2016
The usual path of a folk singer on the rise is to start out solo acoustic and then go electric, form a band and don't look back. You may recall one who did just that—at the 1965 Newport Folk Festival. Dion DiMucci has traveled the road not taken, and done just the opposite. He started out as the front man for Dion and the Belmonts, and scored such major hits as The Wanderer, Runaround Sue and Ruby Baby. Then he decided to go folk with a song he didn't write, Abraham, Martin and John, composed by Dick Holler. And now he has continued on that road not taken with a new album to talk about and premiere at the Grammy Museum Wednesday, February 24, 2016—with eight new songs of his own and two blues covers from Tampa Red—I Ain't For It—and Lightning Hopkins—Katie Mae. It's so refreshing to see and hear from an artist who takes the long way back to folk, I couldn't miss the opportunity to listen in. Thank you to Crystal Larsen of the Grammy Museum for inviting me.
In 1969 he released Wonder Where I'm Bound on Columbia, with the title song by folk singer-songwriter Tom Paxton, and including fellow Columbia artist Bob Dylan's (alluded to above) It's All Over Now, Baby Blue and Farewell, Woody Guthrie's 900 Miles, Willy Dixon's The Seventh Son and Big Joe Williams blues standard Baby, Please Don't Go (released on Halloween in 1935)—a full-on folk album that clarified his new direction—until he took another new direction ten years later in 1979, when he became a born-again Christian (at the same time Dylan did) and began recording Christian music.
But his most important road not taken took place ten years earlier, on February 3, 1959. That was the night he was invited to get on a plane with Buddy Holly, Richie Valens and the Big Bopper—for their Winter Dance Party Tour leaving Clear Lake, Iowa. Holly chartered the plane to save time getting to their next stop instead of taking the tour bus. It cost $36 each. The ticket price struck Dion as an indulgence, since it exactly matched the rent his parents paid for their Bronx apartment at 749 East 103 St. He couldn't justify spending a month's rent on an airplane flight, even if it would save time. He took the bus.
That ill-fated flight became—in Don McLean's song—The Day the Music Died. To have chosen to miss the flight could turn anyone into a born again Christian, if you ask me.
MusicCares and Grammy Foundation Vice-President Scott Goldman had the enviable task of interviewing Dion last night in the Clive Davis Theatre at the Museum. He was singularly focused on Dion's brand new album New York Is My Home. Unfortunately, nobody seems to have checked in with the artist to make sure he performed the title song during his 40 minute post-interview set. He talked about it sufficiently to raise one's hopes of hearing it, especially since it was recorded with no less than Paul Simon last year. When Dion approached Simon about helping him with it he first suggested that they try to get Billy Joel to sing in the recording session. Simon memorably replied, "Joel's from Long Island—not New York. I'm from Queens and you're from the Bronx—let's do it." So like Nike they did. And you see it here, via YouTube, because after not performing it live last night, they also did not have it for sale and a CD signing after the live event. As Wendy's once asked, "Where's the beef?"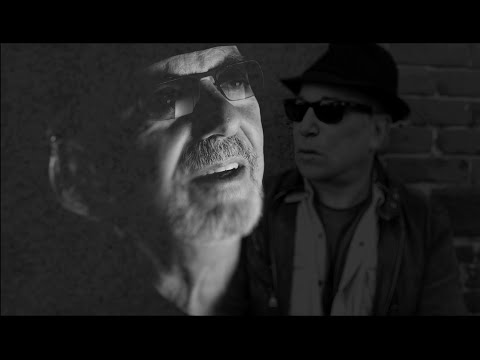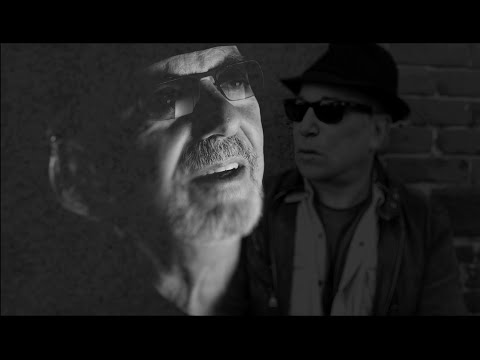 Nor did he perform Abraham, Martin and John, the real reason I came to hear him, or either of the two blues songs on his new album written by Tampa Red and Lightning Hopkins. In other words, we only got to hear the songs he wrote, or co-wrote for the new album, which sounded bluesy enough, but did not rise to the level of classic songs by two blues giants who were said to demonstrate Dion's long-standing love of the blues.
Where did that come from, by the way? From no less an influence than John Hammond, Sr., who represented Columbia Records, Dion's label. It was Hammond who (when he wasn't signing Billie Holiday and Bob Dylan) pursued his own love of the blues by re-releasing in 1961 arguably the most important record in their catalogue—Robert Johnson's collected recordings King of the Delta Blues—all twenty-nine tracks on two LPs. Hammond called the young Dion into his office in 1962 and—acting as his mentor—gave him the Robert Johnson record and suggested he listen to it. "You might find something you like." That did it for Dion—he was hooked on the blues from then on. I would have followed up that anecdote with a question: "You were at Columbia in 1962—when Dylan released his first album—another notable white blues singer. Did you ever cross paths and share your growing fascination with the blues?"
But Dion did open a window onto his earliest musical influences, and most prominent among them was Hank Williams Honky Tonk Blues. "That changed my life," he said. His father made him aware of another major influence—black blues singer Jimmie Rodgers whose song Dion performed during his set:
You're the one who really gives me a buzz
I didn't think I could last much longer but you showed me how wrong I was.
And then he revealed what to me was an early indication of his having the poetic gene. It wasn't the eroticism of Rodgers' line that got to him—it was the rhyme of "buzz" with "was." My favorite British-American poet W.H. Auden once wrote that if as a young person "you think you have something to say" you probably won't grow up to be a poet—but if you enjoy "hanging around words to see what they have to say" you probably will. It was language that hooked Dion from the start, not some idea of himself as a writer.
What songs did Dion continued was to give him a way "to make sense of the world." Each song to him "was a three-minute movie." He also revealed that his parents didn't get along, and that his way of retreating from their noisy arguments was to play guitar; "the more they argued, the better I got." When he found music he later realized that he also found his salvation from drugs—he had been addicted to heroin and it significantly damaged his career. Music saved him—it put him "under the spout where the glory comes out"—what a lovely phrase to take away from the evening.
To show you how far back Dion goes, he talked about first hearing Big Buddy Lewis play sax only later to realize when Springsteen's E-Street Band star Clarence Clemons came along where he got it from.
Most importantly—considering the kind of tough Bronx neighborhood he came from—was the realization that a song was an acceptable way to express your feelings, when a more direct way would "get you beat up." A song "didn't threaten anybody;" you could say the most intimate things—like Roy Orbison's Only the Lonely—which if you said in the context of a conversation you would be seen as a weakling and a target. But in the context of a song you could open your heart without reprisal. That was a revelation.
When Dion first came on stage he made you aware of his Italian heritage with the first word out of his mouth; sounding like Silvester Stallone's Italian Stallion Rocky Balboa he chortled, "Yo!" and brought down the house. He is a larger-than-life character—and the introduction minced no words in calling him a "first-generation rock-and-roll star," one of the originators of the genre. He walked and talked with an appropriate swagger.
I wasn't thrilled about braving rush hour traffic to get downtown to The Grammy Museum, and just made it by the 8:00pm show-time with a $10 bill at Mayor Riordan's nearby parking lot for his landmark Original Pantry Restaurant (a bargain when I realized they were charging $15 for Clippers fans going to the Staples Center across the street), but it was worth $10 to hear Dion's greeting "Yo!" I settled in for the fun.
When Mr. Goldman asked him about the new album's title song (the one we never got to hear) New York Is My Home, Dion said that he never gave New York a second thought until 9/11. Then it became something more than just the place he lived. He did not understand the concept of being in love with a place—or even—as he put it—a car (after all, he added, they just wind up in a junk yard). "You love people," he concluded and he began to cry for all the people lost on that tragic day and only then became aware of its rich history. He wanted to pay tribute to it in some fashion and that's what led to the song (the one we didn't hear). The same thing happened with Paul Simon he added; he too wanted "to do something for the city," and that led to the wildly successful free Simon and Garfunkel concert in Central Park.
Dion did it his way, wrote the title song and then added seven others, including I'm Your Gangster of Love and Hey Baby, You Look Good.
The most unusual of his new songs, however, drew upon the dual influences of music and religion—when Dion found God in 1968 and hasn't had a drink or done drugs since—going on 48 years of sobriety. "You got to fill yourself with something," he says—"with wealth, pleasure or power." But they don't last. "God disciplines your desire for these things." Dion chose music—and religion. This rock star went incognito to the Newport Folk Festival in 1963—not to perform—just to hear the kind of music live he had been listening to on record. That's where he found and heard both Mississippi John Hurt and Skip James—who became lasting cornerstones in his blues repertoire. "These guys were so real," he said, "They don't know how to do it any other way."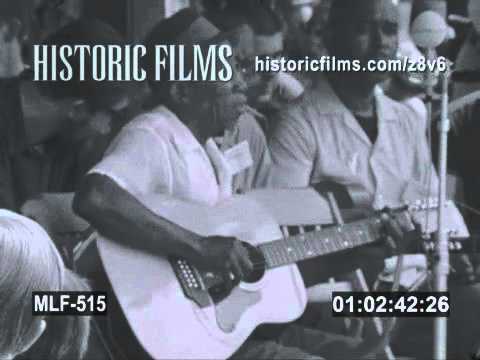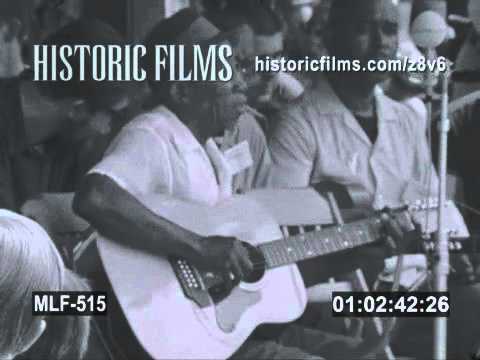 And all of those influences and examples converged in a strange new blues song he wrote since converting back to his childhood faith of Catholicism about a Catholic saint—Saint Jerome—who translated the original Old Testament from Hebrew to Greek into Latin. And then he translated the Latin text into English. That was worth a song to Dion, and he shared it with us—a worthy sequel to The Wanderer (which he also sang to introduce it) called The Thunderer. That was well worth the long drive through rush hour traffic to hear one of rock's true pioneers and trailblazing blues singers share his story and music.
He summed up his new hard-won philosophy of life in this song—one that fuses past and present—into a whole worthy of Dion's enduring idealism: "In this guitar we trust."
Yo! There's the beef.
Saturday March 5 from 5:00pm to 7:00pm Ross Altman will perform a program of Woody Guthrie Dust Bowl Ballads and popular songs from the 1940s at the opening of a book exhibit about photographer Dorothea Lange and her classic Dust Bowl portrait Migrant Mother, Nipomo, California 1936, at the Old Town Newhall Library, 24500 Main St. Santa Clarita, CA 91321 661-259-0750 .
Saturday March 12 at Theatricum Botanicum in Topanga Canyon Ross Altman performs in their third tribute to the late Pete Seeger—RePete 2016! See their website for details.
Ross Altman performs in the Voice in the Well Production Chimes of Freedom Flashing with spoken word artists Sunday March 20, 2016, 5:00pm to 7:00pm; $10 at Beyond Baroque Literary Arts Center, 681 Venice Blvd, Venice, CA 310-822-3006
Sunday May 15 at 4:30 PM on the Railroad Stage at the Topanga Banjo-Fiddle Contest Ross Altman performs his new show When a Soldier Makes It Home: Songs for Veterans and Their Families; for information about their 56th annual folk festival.
Los Angeles folk singer and Local 47 member Ross Altman has a PhD in Modern Literature; Ross may be reached at greygoosemusic@aol.com