BONNIE RAITT
at the Valley Performing Arts Center - February 22, 2016
No Ticket, No Seat, No Problem
I never parachuted over the Berlin Wall, escaped from Alcatraz, or wriggled out of unbreakable handcuffs with my hands behind my back tied up in rope and submerged in a tank of water; but on George Washington's birthday I did slip past a phalanx of security guards and ushers to crash the sold-out Bonnie Raitt concert at CSUN; the things we do for love. She was in fine form—her electric Fender Stratocaster and acoustic double-pick guard Guild Jumbo guitars providing roof-raising, earth shaking and heart-breaking accompaniment—and a brand new gospel song on keyboards from her upcoming (20th) album. It was like watching the Indy 500 on a good day—a thrill a minute on the edge of your seat ride—if you were lucky enough to have a seat—which I wasn't.
And thereby hangs a tale. Bonnie Raitt's concert was sold out weeks ago; I know—you couldn't get a ticket on-line, on the phone, or at the box office. But like Bocephus (Hank Williams, Jr.) said, "Country Boy Will Survive." So I packed my notebook, two pens, bottled water and earplugs and headed off for CSUN at around 8:30pm—planning to miss the opening act Maia Sharp and somehow slide through with the milling multitudes after intermission, just in time for her 9:00pm concert. But of course things didn't go quite as planned. First, I had to park—which at CSUN costs $6.00. There is very little street legal parking in the neighborhood; but if you turn right on Zelzah from Nordhoff—the eastern border of the campus—there are no meters, no restrictive parking signs, no kiosks, and there—as lucky as George Costanza in a famous Seinfeld episode—I found a perfect spot waiting just for me. It also gave me a chance to catch up on my exercise for the day—a good long walk down Nordhoff to Lindley, where CSUN's Valley Performing Arts Center greets you—in all its post-modern, clean well-lighted architectural splendor.
As soon as I entered the building my eyes were caught by a tall, stately beautiful blond woman with a steady gaze; it looked like we almost, but weren't quite sure we knew each other. Finally she beckoned me over and introduced herself: "Lisa Finnie," she said. "Oh, my God," I exclaimed—my favorite radio host—she presides over the Dylan Hour on Sunday morning from the CSUN studio KCSN at 11:00am. I had written her many short fan notes to tell her what a great show she puts on; it's my church on Sunday—her show has brilliantly well-crafted themes around which she pulls out both familiar and obscure recordings from Dylan's limitless catalogue of official, unofficial, studio, live, true bootleg and Columbia Records faux "Bootleg" series of albums going back to 1962; a true treasure trove of sound from the greatest songwriter of the 20th Century. What a pleasure it was to thank her in person. Unfortunately I had to admit I didn't have a ticket and needed to find the box office to see if there might be a "no show" I could buy before the end of intermission. As a fellow music fan of course Lisa understood and wished me good luck. Don't miss her wonderful show at 88.5 FM every Sunday morning at 11am.
And that's when Napoleon met his Waterloo, Custer met the Sioux, and I got the Box Office Blues. My theory (heretofore supported by the evidence) that there is no such thing as a sold out concert finally met its match. I managed to buy a last-minute ticket at the box office to the "sold out" Van Morrison concert at the Shrine Auditorium and lived to tell the tale (see my review). I succeeded in finding a last-minute ticket on-line (not the Internet, the non-virtual line in front of McCabe's) before the sold-out John Hammond concert and lived to tell the tale (see my review). It turns out I had gotten spoiled. There really may be such a thing as a sold out concert, because the Box Office told me in no uncertain terms they didn't have any tickets. I explained that I was a member of the press corps—FolkWorks—had written about Bonnie Raitt before and wished to review the concert; any little seat would do. No luck, no ticket, no seat—that was their final answer.
No problem. My inner Dan Rather kicked in; I reverted to Plan B, and walked through the doors to the Valley Performing Arts Center. I did not want to chance dealing with the uniformed security guards and ushers on the orchestra level, nor upstairs on the "Parterre" level, nor further upstairs on the Loge level, nor further upstairs on the first balcony level, nor upstairs on the second balcony level; like Sisyphus I kept climbing until I ran out of staircases—on the third balcony. That's when I earned my PhD in sold-out concert crashing. I did not simply open a waiting door and try to get inside the auditorium. I bided a wee, and waited for a paying customer to grab the attention (which I wanted studiously to avoid) of an usher to show them to their seat. When the usher opened the door with her guest at her elbow, looking carefully down at the ticket to see the row and seat numbers, I inconspicuously slipped in behind them as if I knew exactly where I was going and needed no assistance. Then I climbed up to the second row from the top where—unbelievably—I found an unoccupied aisle seat. I sat down like the Liverpool pauper Eliza Doolittle at the commodious well-stocked London dining table in Shaw's Pygmalion—or its musical adaptation in Lerner and Lowe's My Fair Lady, and declared myself the victor.
Three songs into Bonnie Raitt's riveting set and I started to relax—notebook in hand, scribbling furiously. But my chickens—all appearances to the contrary—hadn't hatched. A late concert-goer suddenly appeared at my side and let me know that I was in her seat. I apologized of course, got up as quietly as possible and returned her seat. But I was not about to accept defeat from the jaws of victory. I simply settled myself on the steps in the stairwell, between her row and the last row still above me, got my notebook out again and recommenced taking notes. During the remainder of the two hour concert various ushers came and went in my vicinity, but I just kept my head buried in my notebook and somehow disappeared into Ralph Ellison's Invisible Man. They never said a mumbling word to me during the entire show. So the final score of the concert was Valley Performing Arts Center 1700—FolkWorks 1.
And I had the best seat in the house. Brother, can you spare a dime? Don't need to, brother; not a dime for the concert; not a dime for parking. I did it the old-fashioned way—just the way Malcolm X said to do it; by any means necessary—Viva la revolución! Another revolutionary, George Washington, would have approved as well.
Now for the concert—Bonnie Raitt is an amazing performer—high up on Rolling Stone's list of both the 500 greatest guitarists of all time and the 500 greatest singers of all time. Either one will get you into the Rock-and-Roll Hall of Fame; and she qualifies for both.
She tours with her great longtime band, which backs her on the forthcoming album, including James "Hutch" Hutchinson (bass), Ricky Fataar (drums), and George Marinelli (guitar), along with Mike Finnigan (keyboards), their most recent member who joined the line-up for the triumphant 2012-2013 Slipstream tour—which I reviewed in San Diego.
She opens with a song from 1981—Baby Come Back, and then a more recent song she opened with at the 2013 San Diego concert (reviewed in these pages) Used to Rule the World. Then—only three songs in—she stepped into Mae West territory and referred to her bottle neck slide guitar tool as a "sex aid" and said she "had to put it on right." (She added, "I didn't apply it right.") Then, for the audience's benefit, she recommended "putting those things on right." And when she was finally satisfied that it—for the third time—was "on right"—she launched into an erotically-charged Restless, after which she said as demurely as she could that "she felt a little moist." In case you wondered whether you had missed a turnoff, you knew you were at a Bonnie Raitt concert. Before Lady Gaga, before Madonna, before Beyonce, ladies and gentlemen, there was Bonnie Raitt, and she is still here, and still X-Raitted. After one particularly hot blues she commented, "That might be too much of a good thing."
Some other highlights: Don't Be a Fool, and the brassy sassy Keep Your Mouth Shut and even more suggestive Let's Give Them Something to Talk About. She has as much fun with them all as does the audience listening to her slyly wicked ways and supercharged double-entendre blues. She is an entertainer of the first order.
But (mostly when she puts down her crowd-pleasing electric guitar and bottle-neck "sex aid") she is also an artist of the first magnitude. Then she picks up her acoustic Guild and sits down on a high-back tall stool and sings John Prine's classic Angel From Montgomery, about a beleaguered housewife searching desperately for a way out of a bad marriage. That's when you realize why Bonnie Raitt is so much more than a rock star, or even a blues star—she is a folk singer in the purest sense—doing what she does best, and what she stakes her reputation on in the title to her forthcoming album: Dig In Deep. No one digs in deeper than Bonnie Raitt. She is the troubadour of what Edgar Allan Poe called The Tell-Tale Heart.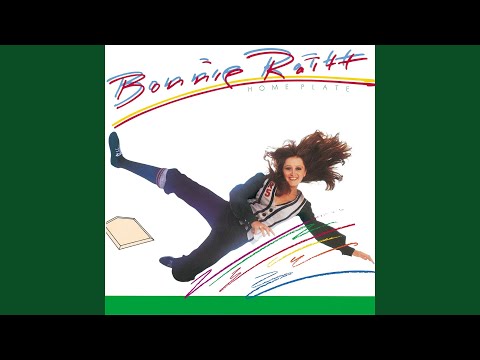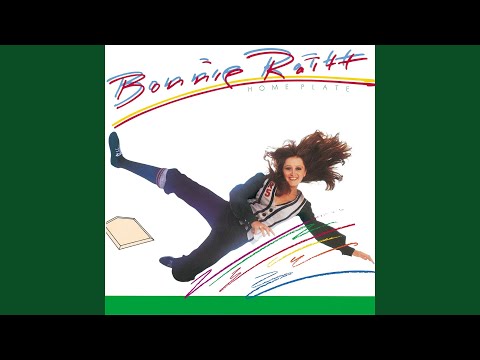 Nowhere is that better revealed than in her closing song I Can't Make You Love Me, an anguished cry of despair that shows why Bonnie Raitt is on Rolling Stone's list of 500 greatest singers. The roar of approval and swelling standing ovation from her devoted crowd of fans going back generations brought her and her great band back for an encore—and that's when she circled back to the voice of her troubadour ancestor—I'm thinking of her father John Raitt, who created Curly in the original Broadway production of Rodgers and Hammerstein's Oklahoma. Bonnie Raitt once again picked up just her acoustic Guild, sat down in front of the stage and left us with a tender gentle song from her 1975 album Home Plate:Sweet and Shiny Eyes.
Your sweet and shiny eyes
Are like the stars above Laredo
Like meat and potatoes
To me
In my sweet dreams we are
In a bar
And it's my birthday
Drinking salty marguaritas with Fernando
Young and wild
We drove 900 miles of Texas highway
To the Mexican border
As the day was comin' on
We crossed the Rio Grande River
And we swore we'd have things our way
When we happened to walk in to Nuevo Leon
Your sweet and shiny eyes
Are like the stars above Laredo
Like meat and potatoes
To me
In my sweet dreams we are
In a bar
And it's my birthday
And we're having our picture taken
With Fernando
That is the Bonnie Raitt I most treasure, and the reason I braved the uncertainties of a sold-out concert to see her. She was there at the No Nukes Concert and fundraiser in the early 1970s, putting her guitar and her songs on the line for a better world. She is one of those great artists who continually remind us that music can help create that better world. This time around she was raising money for the campus radio station KCSN, to help keep great programs like Lisa Finnie's The Dylan Hour on the air. We are ever in her debt. Bonnie Raitt is the gift that keeps on giving.
And if you missed her this time around; be forewarned and get your tickets early: Bonnie Raitt will be back in Los Angles July 30 at the Greek Theatre. Don't you dare miss her!
Saturday March 5 from 5:00pm to 7:00pm Ross Altman will perform a program of Woody Guthrie Dust Bowl Ballads and popular songs from the 1940s at the opening of a book exhibit about photographer Dorothea Lange and her classic Dust Bowl portrait Migrant Mother, Nipomo, California 1936, at the Old Town Newhall Library, 24500 Main St. Santa Clarita, CA 91321 661-259-0750 .
Saturday March 12 at Theatricum Botanicum in Topanga Canyon Ross Altman performs in their third tribute to the late Pete Seeger—RePete 2016! See their website for details.
Ross Altman performs in the Voice in the Well Production Chimes of Freedom Flashing with spoken word artists Sunday March 20, 2016, 5:00pm to 7:00pm; $10 at Beyond Baroque Literary Arts Center, 681 Venice Blvd, Venice, CA 310-822-3006
Sunday May 15 at 4:30 PM on the Railroad Stage at the Topanga Banjo-Fiddle Contest Ross Altman performs his new show When a Soldier Makes It Home: Songs for Veterans and Their Families; for information about their 56th annual folk festival.
Los Angeles folk singer and Local 47 member Ross Altman has a PhD in Modern Literature; Ross may be reached at greygoosemusic@aol.com