WHO KNOWS WHERE THE TIME GOES, JUDY COLLINS
At the Rose in Pasadena - Sunday, February 14, 2016
Judy Collins is seventy-six years old, but her voice is still twenty-one and angelic; how, I have no idea—the gods have smiled on her from on high, but she has done all the rest. "Listen to the pipes on that septuagenarian!" exclaimed Jill Fenimore, who ooed and awed throughout. Collins gave a dreamy Valentine's Day concert last night at the Rose in Pasadena—a brand new venue (this was its opening night) "where music meets the soul."
It was a pleasure as always to hear her sing, and her music director Russell Walden play virtuoso piano—knowing just when to play quietly behind her and let her voice carry the song, and when to take over the arrangement and add rhythmic vigor and counter-melody flourishes (as he did on an extended solo for Ian Tyson's Someday Soon) that shine like a brilliant diamond. They so coalesce in their performance that it's both a musical conversation and a seamless stereo effect of two great performers melding into one.
We take some things for granted, and unfortunately perfection is one of them. Judy Collins music is Platonic in its perfection; it's the shadow in the cave that reveals the transcendent light above. Or more down-to-earth, at a new dinner theatre that had yet to get its kitchen up and running, and had no dessert or coffee to serve with dinner—which in the show must go on spirit their staff gamely catered all the way from the Canyon Club in Agoura—Jill graciously observed, "Judy Collins is the dessert." But frankly, after enjoying her classic recordings and early performances for decades, and more recent concerts (see my preview Judy Collins on Valentine's Day) this was to be expected.
What is not to be expected, and makes the live experience of her concerts so revelatory is her engaging storytelling wit and ability to find the belly laugh humor in retrospect of situations that were anything but funny to live through. To hear the Rodgers and Hart classic My Funny Valentine ("Don't change a hair for me/Not if you care for me," which she learned from her father) was especially meaningful—since it so delightfully describes her own sense of the comic as well. Among many examples take her introduction to the spiritually uplifting encore, John Newton's Amazing Grace—which I have heard her sing many times before, but never with this anecdote about how it first claimed a permanent place in her repertoire. Who knew it came out of an encounter group from hell that she managed to pull back from the brink of disaster?
She was invited to a 1960s retreat with her manager, record producer, boyfriend and a few others, during which they wound up at a Synanon encounter group "just for the experience." And it certainly was. As the emotional interactions among the participants got more heated, and the interpersonal exchanges devolved into increasingly angry recriminations, and it looked like it could degenerate into out-and-out violence at any moment, her manager finally leaned over and whispered into her ear, "They're going to kill each other! Can you sing something we all know to try and tone this down a little? It's getting out-of-hand!" So Judy pulled this old hymn out of her song-bag, and since she didn't have her guitar with her, she sang it a capella. It worked wonders, and brought the untoward encounter group to a peaceful resolution.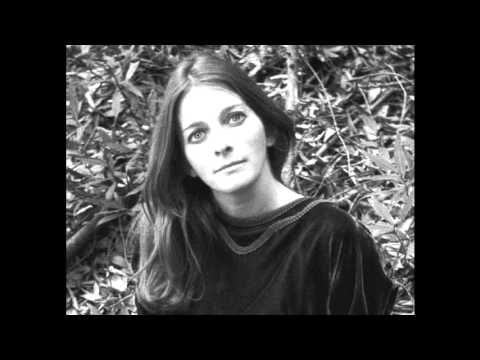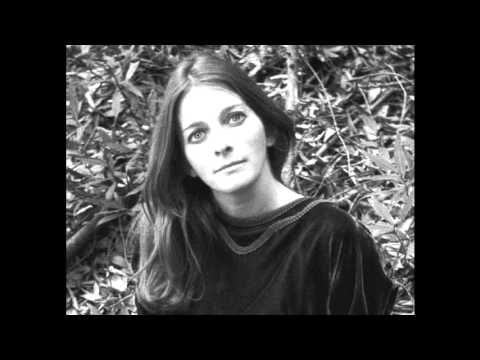 Her manager called her the next day and said, "Judy, we have to record that."
And that's how she has sung it ever since—as a pristine traditional a capella departure from all the other songs in her repertoire. Amazing Grace is the crowning moment in a concert filled with splendor and musical magic. If it could calm an explosive Synanon meeting threatened with coming to blows, it has ever since added a sense of spiritual grandeur to a concert filled with romantic ballads, songs of social protest, tender paeans to her ancestors Irish homeland and remembrance of things past—as well as those uncategorized glories of American song poems like Bob Dylan's Mr. Tambourine Man.
"Amazing Grace" published in "Olney Hymns" in 1779. (Photo: Wikimedia Commons)
And thereby hangs another great tale from last night's extraordinary concert. For Judy Collins was there at the song's birth. She had been invited up to Woodstock by Dylan's manager Al Grossman and was staying at a house in town with him, Dylan and a few other guests. At three o'clock in the morning she was awakened by sounds coming from the basement just below her and went down to investigate, dressed she suggestively added, in just her terrycloth robe. She leaned inconspicuously against the basement door and started to hear the melody of Dylan's new song. Eventually some of the words kicked in:
Hey, Mr. Tambourine Man, play a song for me
I'm not sleepy and there is no place I'm going to
Hey Mr. Tambourine Man, play a song for me
In the jingle jangle morning I'll come following you.
So when she sings it you realize it's a song she's known its whole life. Only one other artist can say that, and he was behind the door, giving birth to it. These are the stories that keep the flame of the sixties alive, for while the song may now be a golden oldie, the story recaptures the magic of its creation and keeps it fresh.
Who Knows Where the Time Goes by the UK's ethereal Sandy Denny is another great Judy Collins discovery—which she heard for the first time on a four-track tape her manager brought to a 1968 recording session in Los Angeles, where she was joined by the great keyboardist Van Dyke Parks and Ricky Nelson's legendary lead guitarist James Burton from Nashville. Her manager brought the song in and told Judy she had to listen to it. With her unfailing ability to recognize a great song as soon as she heard one she immediately added it to her upcoming album—and made it the title song. In keeping with this same theme she recorded In My Life (the Lennon-McCartney classic she sang as an encore last night)—yet another Marcel Proust-inspired Remembrance of Things Past.
A variation on this theme is the great Joni Mitchell song Judy Collins put on the map of contemporary folk music, her Grammy-winning Both Sides Now. For this song, as the title indicates, looks at clouds, love and life from a double-perspective—her younger self in the early spark of recognition of their meaning, and in retrospect, from a reflective point of view—Wordsworth's definition of poetry, "emotion recollected in tranquility." Joni Mitchell's song conjoins past and present into an elusive continuum summed up in her closing lines:
But now old friends are acting strange
They shake their heads, they say I've changed
Well something's lost, but something's gained
In living every day
I've looked at life from both sides now
From win and lose and still somehow
It's life's illusions I recall
I really don't know life at all.
How many songs have said so much?
In addition to the songs of, by and for others she has made her own she also performed the Stephen Stills heart-on-its-sleeve love song to her, Suite: Judy Blue Eyes—which he sang for her right after he wrote it—in the throes of their brief, passionate, but broken love affair. The woman in her told him "You know it's not going to get me back," but the artist in her added, "It's a great song and I'm going to record it." In the fullness of time she remembers him fondly and dedicates the song to him—a perfect Valentine's gift.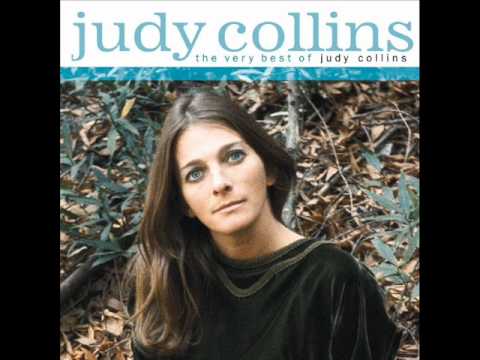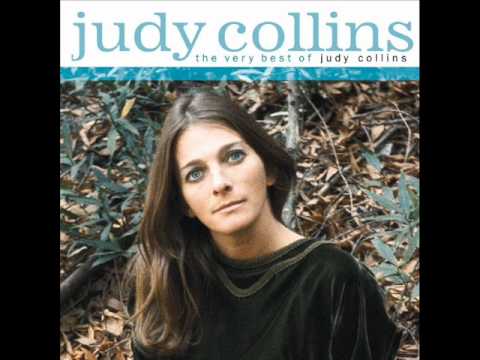 Some of Judy Collins' funniest moments concern her vaguely preserved memories ("If you remember the sixties you weren't there" she takes pleasure in pointing out right after her opening Song for Judith (Open the Door) which nonetheless begins,
Sometimes I remember the old days
and pays tribute to her old friends,
I'd like to be as good a friend to you
as you are to me.
Then she postscripts the song by adding,
"I didn't do a lot of drugs in the '60s because I didn't want to interfere with my drinking." But she gives the best lines to the late great epigram poet Dorothy Parker, whose quintessential quatrain she recites:
I like to have a martini
Two at the very most
Three and I'm under the table
Four and I'm under the host.
She went on to tell us that in her heyday "There were no designated drivers, only designated drunks"—so we have made some progress at least on that front. Then she brought down the house by recounting some of the "Dormant Brain-cell Research Formulation Speeches" she had to listen to in her pre-recovery days before she found AA.
It is therefore no accident that so many of Judy Collins songs and stories reflect both the highlights and lowlifes of days gone by; the older we get, the more we are tempted to live in the past. That became apparent as soon as Jill and I arrived at Paseo Colorado, the extended shopping complex that houses its latest addition—The Rose, a combined dinner/bar and concert venue that joins the Canyon in Agoura and Saban Theatre in Beverly Hills. As we were wandering and wondering around its vast expanse looking for the venue we were finally stopped by a kindly uniform-wearing black security attendant who graciously asked us "Are you looking for the Rose?" "How could you tell," I asked in return. "Oh, I recognize her audience," she smiled, looking at our white heads of hair. That got a good laugh out of us, and we finally got pointed in the right direction. "Just follow the senior citizens," Jill added, as we headed toward our destination.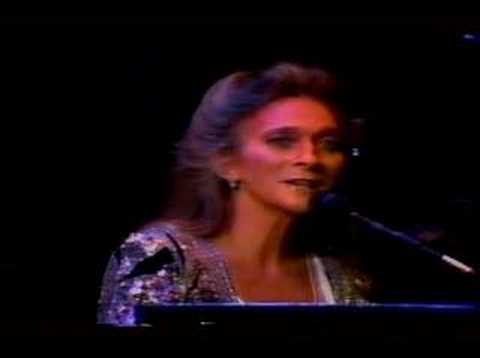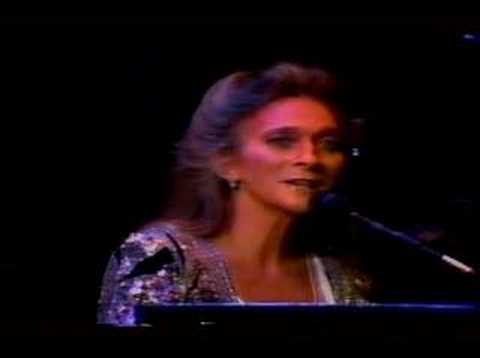 Then we heard this slender will-o-the-wisp troubadour sing her heart out for us and 90 minutes later—after Leonard Cohen's Suzanne, Stephen Sondheim's Send In the Clowns, Bob Dylan's Mr. Tambourine Man, Joni Mitchell's Chelsea Morning and Judy Collins own Since You Asked (her first song, written at Cohen's suggestion) and we both felt young again—basking in the glow of Collins timeless voice and joyful enthusiasm for something summed up in William Faulkner's 1949 Nobel Prize for Literature acceptance speech (a speech not given with "dormant brain cells"). Who knows where the time goes?
Faulkner's answer: "The past didn't go anywhere; it isn't even past." It continues to live in Judy Collins' songs and stories; like an archaeologist of the human spirit, she has dug up and preserved—in Matthew Arnold's words—the best that has been thought and said.
Judy Collins appears at the Canyon Club in Agoura Friday February 26 and the Saban Theatre in Beverly Hills Saturday February 27; call 888-645-5006 for reservations and information. Tickets are $38 to $48; dinner reservations available at the Canyon Club.
Saturday March 5 from 5:00pm to 7:00pm Ross Altman will perform a program of Woody Guthrie Dust Bowl Ballads and popular songs from the 1940s at the opening of a book exhibit about photographer Dorothea Lange and her classic Dust Bowl portrait Migrant Mother, Nipomo, California 1936, at the Old Town Newhall Library, 24500 Main St. Santa Clarita, CA 91321 661-259-0750 .
Saturday March 12 at Theatricum Botanicum in Topanga Canyon Ross Altman performs in their third tribute to the late Pete Seeger—RePete 2016! See their website for details.
Ross Altman performs in the Voice in the Well Production Chimes of Freedom Flashing with spoken word artists Sunday March 20, 2016, 5:00pm to 7:00pm; $10 at Beyond Baroque Literary Arts Center, 681 Venice Blvd, Venice, CA 310-822-3006
Sunday May 15 at 4:30pm on the Railroad Stage at the Topanga Banjo-Fiddle Contest Ross Altman performs his new show When a Soldier Makes It Home: Songs for Veterans and Their Families; for information about their 56th annual folk festival.
Los Angeles folk singer and Local 47 member Ross Altman has a PhD in Modern Literature; Ross may be reached at greygoosemusic@aol.com