Tom Paxton and Tonto Ride Again
In Concert at McCabe's - November 23rd, 2013
Tom Paxton may be the daring and resourceful masked songwriter of the plains, but the Lone Ranger doesn't ride alone. In his most recent concert appearance at McCabe's last Saturday he was accompanied throughout by LA's master multi-instrumentalist Fred Sokolow—who played dobro, banjo, guitar and mandolin to add musical depth and texture to Paxton's deep catalogue of wonderful songs going all the back to 1960, when he came out of Uncle Sam's Army with his first keeper—The Marvelous Toy, a children's classic that is now also a beautifully illustrated children's book.
Tom played fingerstyle guitar—to the delight of my concert companion Jill Fenimore— on every song but the last one, and thereby hangs a tale, but that's for later. For the past ten years he has relied on his great sidekick Mr. Sokolow to be his band, and Fred adds a brilliant touch to every song—playing harmony and lead at different times. I never heard him say "Kemosabe," but they are as close as those timeless old saddle pals from the greatest Western of them all—the one the movie studios have been trying to remake and surpass without success—for Clayton Moore and Jay Silverheels owned those parts and always will.
If you have only heard Fred Sokolow at the Topanga Banjo and Fiddle Contest then you may not fully appreciate what a musical treasure he is; for playing solo he doesn't have to create the lovely on-the-spot arrangements that he finds for all of Paxton's beautiful melodies. It's something akin to hearing Bach without the counterpoint, which is what makes Bach so extraordinary—not just the tunes, but the intricate instrumental interplay all around the tunes—the harmony, the rhythmic tension and melodic counterpoint to the underlying themes. That's what Fred Sokolow adds to Tom Paxton's music—and it's the difference between a solo harpsichord and a Brandenburg Concerto. Bravo, Fred! Bravo, Tonto!
And as a side note, Fred, like Tonto in the occasional episode, also had his chance to shine with his own new song about aging that Paxton invited him to sing in the first set—I'd Rather Be Over the Hill Than Under It. McCabe's audience gave it two thumbs up.
The other remarkable feature of Paxton's memorable appearance at Santa Monica's fifty-five year-old bastion of acoustic music—McCabe's Guitar Shop—is that it finally became a full concert—the kind you might see at Royce Hall, if they only had the musical taste of McCabe's concert curator Lincoln Meyerson. For Paxton and Sokolow's performance at McCabe's was far more satisfying and aesthetically complete than the last three concerts I have seen at UCLA's preeminent venue. The usual format at McCabe's for an artist of Tom Paxton's stature is to book two shows a night—the 8:00pm and 10:00pm show. Ladies and gentlemen, I looked it up in Samuel Johnson's Dictionary of the English Language, and a show is not a concert. A concert, according to Dr. Johnson, has an intermission. What a delight, to hear Tom Paxton, the sixties' last great troubadour of topical and love songs able to build an emotional connection with the audience and take us on a real journey to a wonderful destination. He did his first show the night before, November 22, on the 50th anniversary of JFK's assassination.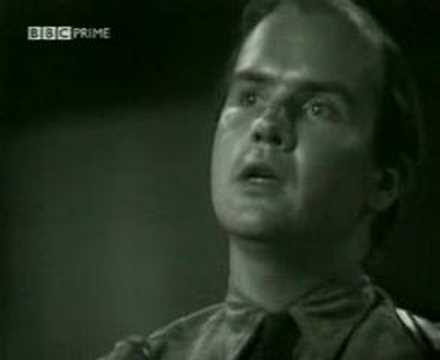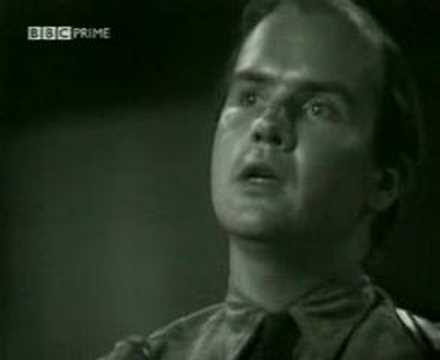 Paxton has written some of the great love songs of our time—My Lady's a Wild Flying Dove, Leaving London, Home To Me (Is Anywhere You Are) and, of course, his signature love song, The Last Thing On My Mind. This song has—as they say—taken on a life of its own; it's an Internet phenomenon with a delightful parody about a young man meeting a girl at a folk club, getting lucky (he thinks) to have her take him home, whereupon she spends the night playing Tom Paxton songs, which the young male narrator observes was "the last thing on my mind." Tom now starts the song with a tip of his Greek fisherman's cap to the parody before singing it straight; it's both funny and moving at the same time.
For those, like me, who always look forward to a brand new Paxton song—or several—at each new concert the master of topical humor did not disappoint. He introduced it with a survey of difficult and time-honored conflicts on the geopolitical world stage—from the Middle East to Ireland and beyond, by saying that there is still hope for peace in all of them—well, he added, all except for one. And then he sang his new ode to the War- Between-the-Sexes—which he portrayed as truly unsolvable. And with a number of delightful and only slightly imaginary anecdotes about the great lovers of the past, including Adam and Eve, Samson and Delilah, and most surprising George and Martha—not from Albee's play, but the real ones—George and Martha Washington. They are all fodder for Tom's brilliant comic timing and turns of phrase, as he gets to the heart of the human condition without rancor. Like Paxton's brilliant comic fables about human foibles of the past—such as One Million Lawyers, Yuppies In the Sky and I'm Changing My Name to Chrysler--it was a tour-de-farce. He is America's Voltaire, with a rapier wit and fearless willingness to take on C. Wright Mills' power elite.
But Paxton has a warmer sentimental side as well, which he here conveyed in his lovely post-modern cowboy song about a man-out-of-time who depends on his horse to find the way back home—My Pony Knows the Way. So the Lone Ranger and Tonto were not far from Paxton's imagination after all. Hiyo, Silver, away! This new western classic is on Paxton's most recent album, which had sold out by the end of the evening, Comedians & Angels.
Another recent song—from a distant part of Tom's imaginary landscape—is his homage to the Impressionist painters like Monet and Cezanne. Entitled And If It's Not True he follows an urban sojourner on a pathway back in time and place to the heart of Paris in the 19th Century. Like Woody Allen's Midnight in Paris Paxton's song is a time-traveling masterpiece—made up out of whole cloth except for the painters who inhabit it, and, as Paxton's charming chorus concludes, "And if it's not true/What harm can it do?" Just lovely!
Tom Paxton saved the best for last; a surprise guest appearance by one of America and the world's great folk artists and actors—who in 1952 emigrated from Israel to star as head of the Trapp Family in The Sound of Music—Theodore Bikel. He brought him up on stage to join him on the last song (before the encores)—his modern hobo classic—Rambling Boy, the title song of his first Elektra Album in 1963. Talk about standing the test of time, this song has traveled the world, just like the hobo he encapsulates in four verses, who dies in a freezing cold hobo camp, and leaves Tom "here to ramble on." That's the one song he accompanied with a flat pick, which he happily pointed out was carved out of (and here I feared he might say a tortoise shell—which is how they used to be made, before tortoises made the endangered species list and became off-limits for guitar pickers)—but no, Tom had a flat pick made out of a discarded credit card! Apparently if you go on-line you can make one too—with a newly-invented gadget that will cut a perfectly shaped flat pick from plastic credit cards. Tom added that it gave him a perverse thrill to play his "lefty Democratic folk songs" on the remnants of this symbol of capitalism. Yey Tom; play on!
To see Theodore Bikel on stage with Tom—like grandfather and son, alongside Tom's junior partner Fred Sokolow—a picture-perfect lineup of three generations of folk musicians who have carried on the great tradition and handed it down to each succeeding generation made this Tom Paxton concert truly special and memorable. For it was Theodore Bikel who welcomed Tom to his first appearance at the 1963 Newport Folk Festival, where Tom first played Rambling Boy on a national stage. And it was there that he shyly asked Pete Seeger if he could play "a new song" for him. Pete said "Why sure!" and fell in love with Tom's song on the spot. Three months later Paxton told us he heard Rambling Boy performed at Carnegie Hall—by the Weavers!
He carried that theme into the encores, where he sang the title song from his latest album, Comedians & Angels, his memoir in song of those early days in Greenwich Village, and the modern troubadours he met there who became his lifelong friends, of whom he sang, "I miss my friends tonight"—like the Clancy Brothers and Tommy Makem, Phil Ochs and Dave Van Ronk. He also let us in on a coming attraction: the Coen Brothers new movie, Inside Llewan Davis, which will open in Los Angeles on December 6, includes The Last Thing On My Mind on its soundtrack. The movie features a fictionalized version of the late Dave Van Ronk as the title character, who was known as The Mayor of Greenwich Village.
Paxton is still out on the road, having turned 75 this year, and still carries this torch for homemade music and the memories of real folk singers who inspired him—including Mississippi John Hurt, for whom he wrote (and sang) the beautiful tribute, Did You See John Hurt? Tom played it as he wrote it--in Hurt's delicate syncopated finger picking style—understated and perfectly realized—yet another highlight of the concert for fellow finger-style guitarist Jill Fenimore, whose own album Take Two I managed to sneak into Tom's hands at the end of the show—which also includes The Last Thing On My Mind—played with Doc Watson's guitar break!
Paxton closed this leisurely and sumptuous musical feast with the only traditional song of the evening, one he learned from his old friend Liam Clancy, The Parting Glass. For this great closing song he let his guitar fall silent, and Fred's mandolin too; just an unaccompanied Tom Paxton alone at the microphone on McCabe's hallowed stage singing an Irish folk song:
So fill to me the parting glass
Goodnight and joy be with you all.
—the perfect end to a great concert. Thank you, Tom; thank you, Fred; thank you, Theo; and thank you, McCabe's!
Doc Watson would have been pleased. So would Dr. Johnson.
Ross Altman will host and perform in a tribute In Memoriam John Lennon on the 33rd yartzeit of his tragic passing Sunday evening December 8 from 7:30 to 9:30pm at The Talking Stick, 1411 Lincoln Blvd, Venice, CA. 90291; 310-450-6052 ; free with one purchase of food and/or drink; with Paul Zollo, Jeff Gold, Jill Fenimore & Robert Wayne.
Ross Altman may be reached at greygoosemusic@aol.com