A THING OF BEAUTY
DON MCLEAN AND JUDY COLLINS IN CONCERT
AT THE FOX PERFORMING ARTS CENTER IN RIVERSIDE - JULY 25, 2014
Legendary singer-songwriter Don McLean and living angel Judy Collins brought a show to Riverside last night that was one for the ages—and the times we live in. Judy Collins, looking resplendent in a simple black sequined pant suit highlighted by her shining silver hair flowing down her shoulders gave the most moving tribute to her "old friend Pete Seeger" of all the tributes I have heard since he passed away last January 27.
She offered her heartfelt narrative of her friendship with America's Tuning Fork from the time she walked into Pete's (and her soon-to-be) manager Harold Leventhal's office fifty years ago only to find Pete stretched out fast asleep on the floor his banjo by his side and heard Leventhal say quietly but firmly, "Shh! Don't wake him! He's resting for three shows I am taking him to this afternoon; this is his only chance to get some sleep!" She then recounted the thrill of singing Turn, Turn, Turn with him on his self-produced folk TV show Rainbow Quest on a small public station ("before PBS was even invented!" she told us)—a performance which you can still enjoy on YouTube.
Indeed, I suggest that Judy watch it herself, and relearn her own beautiful finger-style guitar accompaniment that caught Pete Seeger's rapt attention as he resorted to just backing her up on his twelve-string. Today unfortunately Collins no longer really plays the instrument that she had clearly once mastered—strumming rhythmically in the background while her music arranger and pianist Russell Walden carries the arrangement on the keyboard.
Her amazing shimmering voice, however, has lost none of its luster or power from the days when every one of her Elektra recordings was a cause for celebration, since the first one was released in 1961. She sang Anathea from her third album in 1963, a modern version of The Gallows Tree by Neil Roth and Lydia Woodanti that still rings true today.
She brought her tribute to Pete Seeger to a close while singing his enduring antiwar anthem Where Have All the Flowers Gone and describing the midnight phone call she received from his grandson to tell her he was dying and she had to get to the hospital in NYC immediately. When she got there she held his hand and sang Bells of Rhymney—the Welsh coal mining song he fashioned from a modern poem by Idris Davies he brilliantly orchestrated on his roof-raising Leadbelly-tuned 12-string guitar. Pete passed away just hours after she left his bedside.
Talk about "flights of angels singing thee to thy rest" Pete got Hamlet's royal treatment from earth's living angel Judy Collins. There wasn't a dry eye in the house as she whispered her final words to Pete and the privileged audience in Riverside, Goodbye, Old Friend.
But even as she warmed our hearts with her sublime and life-defining encounter with musical greatness, she brought her show resoundingly into the present moment with a coal-mining protest song written by Billy Edd Wheeler—Coal Tattoo—from her Town Hall Concert album. She introduced it by saying, "They are trying to kill the unions in this country and I don't like it!" Billy Edd Wheeler comes from the heart of coal country in West Virginia and her hair-raising performance of a song she described in her songbook as to be sung with "bitter irony" was the unexpected highlight of her set for this proud member of Local 47:
I stood for the unions
I walked in the line
I fought against the company
I stood for the U.M.W. of A
Now who's going to stand for me?
Judy Collins, that's who—an angel with guts.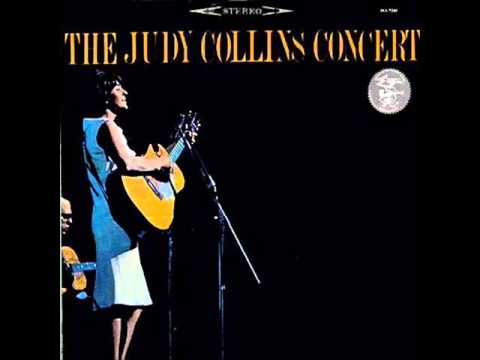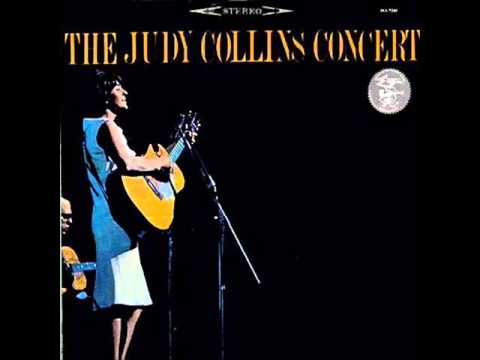 Judy Blue Eyes (from the song she inspired by Stephen Stills) also had a disarming sense of humor that leavened her magnificent set with her honest confrontation with the tell-tale signs of age. When she stumbled on some lyrics she couldn't quite get right from a Leonard Cohen song she had introduced in 1966 (along with Suzanne and Sisters of Mercy and Hey, That's No Way to Say Goodbye)—and this one Bird On the Wire—she pulled herself out of it with the dry-as-a-dry-martini comment on her conscientious effort to ward off senility "The New York Times Crossword Puzzle is doing no good at all!"
A knowing smile spread across the faces of many in the audience like me—who have been nourished by her music and unerring song selections for half a century. Thank you, Judy Collins, for your own amazing grace.
As I joined the standing ovation that left her final encore—Stephen Sondheim's Send In the Clowns—with a chorus of spontaneous grateful applause I noticed the true testament to her greatness in the misty eyes and tear-stained cheeks of my companions Jill and her beautiful daughter Toni. Words can only dimly approximate the profound effect the First Lady of American Song has on young and old alike—Judy Collins speaks directly to the human soul and reminds us both of our common humanity and shared history. Lincoln's "mystic chords of memory" are nowhere better realized than in her still glorious soprano.
"A hard act to follow," was Jill's level-headed assessment, but Don McLean had no choice. He was the star of the show—and he was on next. For those of you who have had the benefit of reading my three-part interview with the composer and lyricist of the world-famous American Pie and Vincent you won't be surprised to learn that McLean was just as thrilled as his audience to be able to listen to Judy Collins for an hour and twenty minutes after all these years. He is a devoted fan as well as fellow performer; indeed, she virtually gives the lie to his epitaph on American music from his best known song—"the day the music died."
Not as long as both McLean and Collins are here to keep it alive, it didn't. And in the words of the hit song McLean inspired Lori Lieberman to write after she was mesmerized by his long-ago performance at a local folk club he is still "killing us softly with his songs." Roberta Flack made it into a hit, but McLean was the muse who occasioned it.
Don McLean opens his rock-and-roller coaster ride through some of American music's brightest moments and highest peaks with his tribute to—who else?—Buddy Holly and his full-tilt Nashville band performing Well, All Right! and segues into Peggy Sue Got Married. It's like climbing aboard on Magic Mountain as he takes you wheeling through the rockabilly Johnny Cash Sun Records classic So Doggone Lonesome and Roy Orbison's grand operatic masterpiece Crying.
There is simply no one else in American music today who can do it justice—it's worth the price of admission ($50 a ticket—which McLean himself comments on later in the show) to hear him perform that crescendo closing to the greatest aria in rock and roll. Anyone can sing Johnny Cash—and Buddy Holly and Elvis for that matter—but only Don McLean can sing Roy Orbison—and to find out how and why he got started on that song you can read the rest of the story in my FolkWorks interview with Mr. McLean.
But those great songs I knew and was not surprised to hear; what followed was a revelation and my personal highlight of his show. Who expected to hear this road warrior and American Troubadour (the title of a PBS special on his life and work) take on the current conflagration in the Middle East? Not me. But McLean pulled a song he wrote way back in 1981 from his album Believers out of his well-traveled song-bag and suddenly fulfilled the time-honored role of the folk singer who aspires to be thought of in the same breath with Woody Guthrie, Bob Dylan and yes, Phil Ochs—Jerusalem—and spoke to those of us torn apart by Israel's war against Hamas in the Gaza Strip. Without a word of extra-judicial commentary—he let his profoundly optimistic and more relevant-than-the-day-it-was written anthem for peace speak for our highest hopes:
JERUSALEM
Jerusalem, Jerusalem all roads lead to you.
Jerusalem, Jerusalem your light is shinning through.
And you will show, show the way, to all who see it shine,
That we can live, in peace, in Jerusalem this time.
The walls will keep you in, the walls will keep you out.
The gates are calling those, who know what it's about.
Jerusalem is old, Jerusalem is new,
Jerusalem can hold, Muslim, Christian, Jew.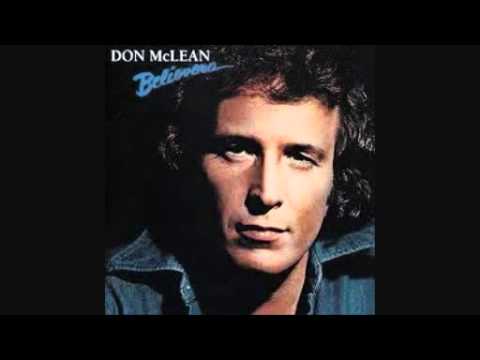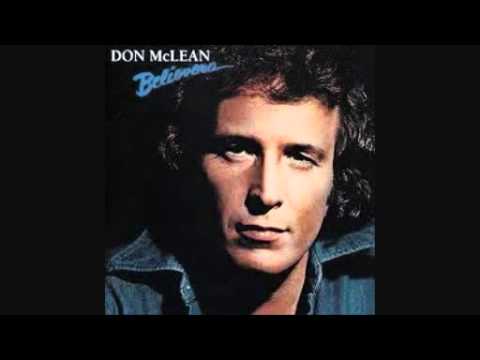 The right song at the right time—if one may borrow from Archimedes—can move the world—that is the faith of the songwriter dedicated to doing more than achieving a spot on the Hit Parade—and Don McLean is one such songwriter who has born witness to the tragedy of war (his song The Grave), homelessness and the tragedy of poverty in the richest nation on earth (Homeless Brother—which he also sang last night) and what Thoreau called "lives of quiet desperation" (his classic Vincent—which closed the show).
Don McLean takes on the hardest subjects a songwriter can tackle, and never descends to either mere editorializing-in-verse or pretentious bromides to sentimental feel-good pap. McLean's best songs fulfill Yeats' commandment that to climb out of despair your music must begin "Where all ladders start—the foul-rag-and-bone-shop of the heart." McLean honors what England's greatest critic Mathew Arnold called "the best that has been thought and said" with songs that challenge and enlighten, as well as move and inspire.
Of course, we all came wanting to hear American Pie—his rhapsodic hymn to Buddy Holly, Richie Valens and the Big Bopper—whose fateful plane crash on February 3, 1959, killing all aboard inspired these exquisite lines, raising this plane crash's tragic victims to the level of the Christian Trinity: "The three voices I love most—the Father, Son and the Holy Ghost"—and then suddenly shifting in mid-air and grounding his paean to the rock and roll Hymnal firmly in American mythology: "I took the last train to the coast, the day the music died."
Don McLean's inspired performance with his great band behind him brought his Fox Performing Arts Center audience to its feet—and he then capitalized on the moment by pulling an Al Jolson trick from his sleeve and telling the engineers in the lighting booth to "turn on all the house lights." "Let there be light" I almost heard from the heavens above this way off-Broadway theatre in Riverside, California. I couldn't help myself: feeling the years fall away I was clapping my hands and tapping my feet like it was New Years Eve in Times Square and the Ball was rolling down at midnight. Jill and Toni and I were suddenly kids again, singing:
Bye, bye, Miss American Pie
Drove my Chevy to the levy
But the levy was dry
Them good old boys were drinking whiskey and rye
Singing 'This'll be the day that I die.'
That's not music; that's magic; and there was a magician on stage making it all happen. Thank you, Don McLean, for waving your magic wand once again, and making us all appreciate and celebrate the power of song to change our lives—for the better—and to keep dreams alive for aging folk singers like me.
When Don and the band finally left the stage Jill turned to me and—crestfallen—said, "He didn't do Vincent!"—the song of his that she will be performing tonight in honor of painter John Johnson at the UnUrban and of course had come to hear. I tried my best to cheer her up: "Wait, I think he'll do an encore—and it's got to be Vincent!" The thunderous applause went on for two more minutes and—sure enough—Don McLean came back from the wings to the microphone—this time all alone with just his Martin D-41 guitar—the died-in-the-wool solo folk singer I had been looking forward to all evening—and the reason I had devoted my entire FolkWorks interview to his early work.
Don McLean truly saved the best for last. He played and sang Vincent—his tribute to the great painter who took his own life and left a legacy of beauty we can never replace or surpass. We can only be grateful for; to both of them. Jill and Toni and I stood like worshippers in church—holding hands in gratitude for this once-in-a-lifetime concert with two great American singers—Judy Collins and Don McLean; "…a joy forever."
Ross Altman may be reached at greygoosemusic@aol.com