TITLE: EVERYBODY'S TALKIN': A TRIBUTE TO FRED NEIL
ARTISTS: VARIOUS, INCLUDING ERIC ANDERSEN, RODNEY CROWELL, VINCE MARTIN, ETC.
LABEL: Y&T MUSIC
RELEASE DATE: AUGUST 14, 2018
Fred Neil without the Wrecking Crew
Fred Neil co-founded (with conservationist Ric O'Barry) the Dolphin Project he on the first Earth Day, April 22 in 1970. Everybody's Talking is a wonderful tribute album to Florida folk music legend Fred Neil. All net proceeds from the sale of the album go to the Dolphin Project.
From the cover to the first and reprised last song, the album is a loving tribute to the world of dolphins. The world that Neil, more than any other artist, brought to wide public attention
Having made a name for himself as an important part of the Greenwich Village music scene of the '60s, he was able to live where he wanted and still stay afloat, as it were, on behalf of his great cause. He left the village and returned home to Coconut Grove, Florida, where he spent the rest of his life. His mighty pre-computer pen and 12-string guitar had done their work.
Here we are now, some fifty years later, and distant and descendant friends from Florida, including the head of the album project singer-songwriter Jim Wurster, pulled this outstanding set of performances together from far and wide. For me, Eric Andersen's singularly thrilling and moving performance of the raison d'etre for the album—The Dolphins—with John Sebastian's baritone guitar and riveting harmonica, starts the album as a highlight.
Here are the tracks:
Everybody's Talkin': A Tribute to Fred Neil
The Dolphins – Eric Andersen
A Little Bit of Rain – Bobby Ingram
Dade County Jail – Jim Wurster & Omine
Ba-De-Da – ArlanFeiles
The Other Side of This Life – Charlie Pickett
Everything Happens – Diane Ward & Jack Shawde
Everybody's Talkin' – Keith Sykes
Candyman – Rodney Crowell
Handful of Gimme – Vince Martin
Mississippi Train – Roger Bartlett
Bleecker & MacDougal – Valerie C. Wisecracker
Country Boy – Tim Krekel
I've Got a Secret – The 18 Wheelers
The Dolphins - Matthew Sabatella
The late great folk titan Vince Martin, who teamed with Fred Neil (March 16, 1936 – July 7, 2001) on their landmark duo album Tear Down the Walls in 1965, recorded his track Handful of Gimme just three weeks before he passed away July 6, 2018. In 1965, Martin was better known than Neil, and his name led off Tear Down the Walls—the one song I wish were added to this tribute—as it speaks to today's White House obsession with building walls. Neil, who wrote the song, lived to tear them down. Here are the inspiring lyrics of the title song:
Tear down the walls
Listen to freedom singin' out
Tear down the walls
Can't you hear
The churchbells ringin' out
Give every man
The chance to take his brother's hand
Tear down the walls
Tear down the walls
The muslc's in the air
Where every man is free
The music's everywhere
That lights the torch of liberty
Tear down the walis
Can't you hear the melody
Tear down the walls
Hear every man
Singin' over the land
Tear down the walls
Tear down the walls
Fifty-three years ago, and Fred Neil wrote a song that is as timely and topical as anything you're likely to hear at a folk concert in Trump's America, whose government is now shut down over funding for the border wall. That is why Neil cannot be ignored as a folk artist today. He is on my Gatekeepers of Freedom 2018 list of artists who spoke up for a better America this year—a voice from the grave.
Everybody's Talkin', the title song of this tribute album, here performed beautifully by Keith Sykes, is the theme song of the classic 1969 film Midnight Cowboy, starring Dustin Hoffman and Jon Voight, and performed by Harry Nillson—accompanied by the Wrecking Crew—the great floating studio session musicians who raised his vocal performance to a hit song. The Wrecking Crew included the late great Glen Campbell, before he became a solo recording artist, and his guitar-playing was the glue that held so many hit records of the time together. A recent PBS documentary on them closed with Nillson's evocative recording of Neil's title song. For a more intimate interpretation hear Fred Neil's original recording, or this one by Keith Sykes—with "only the echoes of my mind" echoing the way Neil wrote it.
Fred Neil's first record pinpoints the center of the 1960s Greenwich Village folk revival in its title song: Bleecker & MacDougal, near The Bitter End (147 Bleecker), Izzy Young's Folklore Center (110 MacDougal) and Mike Porco's Gerdes Folk City, where so many folk shooting stars took off and, like Fred Neil, had no idea how high they were destined to go. Here his tribute to ground zero of the folk revival is performed with a sure sense of its future shock by Valerie C. Wisecracker.
The producer of this album, Jim Wurster (and Omine), performs Dade County Jail like a traditional jail song from decades ago—bringing to life a sense of what Jean Paul Sartre called in his play of the same name—No Exit. It's a masterful recreation of a 1930s Library of Congress Folk Music Archives jail song—the kind you might associate with Woody Guthrie from first-hand experience,
I been layin' in a hard rock jail
I thought you knowed
I been laying out 90 days
Way down the road
Mean old judge he said to me
It's 90 days for vagrancy
And I been a hittin' some hard travelin' Lord.
In Jim Wurster's sympathetic hands it still rings true today; fine!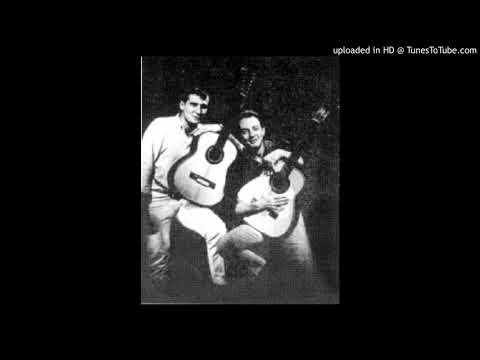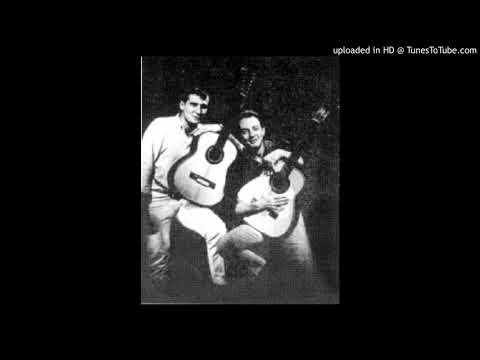 But the most haunted and ghostly performance on the album may be the brilliant performance of Fred Neil's most otherworldly song, the enchanting The Other Side of This Life, by the authentic-sounding Charlie Pickett. If you are lucky to have heard Fred Neil's original recording you will be uplifted to know that his music still speaks to folk singers today—who are carrying on his songs to a new generation.
We can only be grateful to have this record—for it brings a great 20th Century artist into the 21st Century with grace, great musicianship and heartfelt performances from beginning to end. At a time, in particular, when so many threatened and endangered species—including the dolphin—are fighting for their lives and survival against an administration whose craven environmental policies can't take them off the protected species list fast enough, this powerful record arrives with a five-star warning—the earth depends upon it—and this is what folk music was created for.
Fred Neil was a prophet without honor in his own land, but he stayed true to his vision and devoted his life to the highest calling available to a folk singer—putting the world of his closest fellow beings in his song-bag so they would never be forgotten. Thanks to Jim Wurster and his devoted fellow artists, Fred Neil remains relevant today—an artist who shines a light on those we can only ignore at our own peril—and whose songs speak eerily to our eloquent silence. Bravo! Carry it on!
Happy New Year in 2019~ with Peace on Earth and Good Will to Dolphins~
Contact: Jim Wurster: jim@jimwurster.com
[Ed. note: If you've not heard the full album Bleecker and MacDougal, check it out...]
Folk singer Ross Altman has a PhD in Modern Literature from SUNY-Binghamton; belongs to Local 47 AFM; Ross may be reached at greygoosemusic@aol.com