TITLE: HOLY SMOKE!
ARTIST: RAFE STEFANINI & DAVID BRAGGER
LABEL: OLD-TIME TIKI PARLOUR
RELEASE DATE: DECEMBER 2018
OLD-TIME FIDDLE & BANJO DUETS
If you have ever wondered why preachers of yore routinely railed against fiddle and banjo music, this record explains it exactly. Every downbeat encourages fornication, every backbeat compels another drink of whiskey, every tune puts your very soul in jeopardy. Holy Smoke! is old-time music in its perfect form, tight fiddle and banjo, Africa and Europe in equal portions, a completely traditional modern culmination of the first truly American music.
David Bragger and Rafe Stefanini, two of the greatest living old-time musicians, have together created a masterpiece. Knee to knee, their playing is exactly the form that I prefer old-time to come in, though it is an increasing rare form. Powerful, Driving, Masculine, Intense, with masterful variation and overwhelming musicality. These aspects create an album that is simultaneously archaic and relevant. On my first listening I had tears in my eyes quite a few times. Only a handful of recordings have elicited so strong an emotional response for me. The playing of Ben Entrekin and John Patterson of Carroll County Georgia, Tommy Jarrell and Fred Cockerham, a handful of others, and this. Holy Smoke! will give you the music chills.
Though each of these masters can command both the fiddle and banjo like few others, this record features Stefanini on fiddle and Bragger on banjo for every track. Harkening back to times predating the availability of metal fretted guitars and the chordal focus they promoted, here we have the primordial ooze of old-time. Adherents and adepts in the style will recognize all the mighty and traditional flourishes and techniques that together form a music that is far more complex and rich then most modern people can even fathom. Whenever your coworkers start talking about ball sports and hairstyles, make sure to enlighten them regarding David's sweet galax licks and Rafe's mastery of catching up the slack.
The tunes on Holy Smoke! are wide ranging and mainly in the uncommon to highly obscure vein. Thanks to this record they are likely to become less rare in years to come, and hopefully the source fiddlers and recordings Rafe and David draw from also receive additional attention. States and styles from all over the American South are represented, with a few from outside that realm included as well. Two tunes of Irish origin made the cut, though the overhauls and camo jackets they wear here prevented me from identifying them as such until I read the included booklet. Tunings for both instruments as well as sources and anecdotes are featured in the booklet, along with excellent artwork and photographs. The overall artistic quality of the physical product is excellent, something that Tiki Parlour Recordings has become well known for: purchasing the hard copy is more than worthwhile.
After my first listening I could hardly wait to share words about Holy Smoke!. After filling up my whiskey stills with rye malt mash and turning on the steam, I immediately sat down a few feet away on a milk crate to write. Again I say, this is a masterpiece. I usually can come up with a criticism or two about most anything, but I have absolutely zero flies to put on this record. Holy Smoke! is the greatest modern Old-Time music recording. I'm really not sure the The Old-Time Tiki Parlour can surpass this release, but I know they are going to try.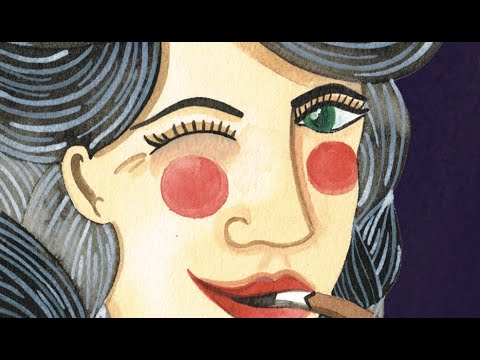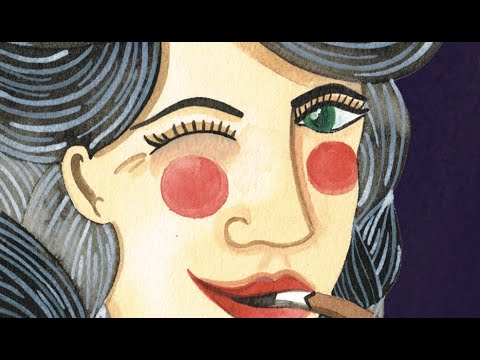 Justin Manglitz, is the Master Distiller and Lead Fiddle at ASW Distillery Atlanta, GA