ARTIST: SUNNY WAR
TITLE: WITH THE SUN
LABEL: HEN HOUSE STUDIOS
RELEASE DATE: JANUARY 2, 2018
Much has been written about Sunny War (nee Sydney Lyndelia Ward) and I doubt that much repetition of her life history and musical odyssey here would add to what has already been written. For those of you who are reading the name Sunny War for the first time, suffice that she began her career as a street singer in Nashville and came to full flower in the southern California Venice Beach street and boardwalk community. For a complete picture, I'd recommend that the reader who is encountering this remarkable woman for the first time on these pages turn to an internet search and the myriad reviews and profiles there for a full recognition of this truly genuine and deserving artist who has been categorized as a blues artist, a punk artist, and a soul artist. All correct.
Perhaps only a few years back you might remember a glimpse of Sunny standing on the Venice Beach Boardwalk with her guitar singing to you as you passed by and if you didn't know who she was, thought to yourself 'Is this little person really that good or am I imagining this?' Otherwise, all the descriptions in the press are somewhat correct but like all labels, they fit like a poorly fitting shirt. Sooner or later someone will describe the next indescribable phenom as 'Sunny War–like'. Sunny's guitar playing has been described as reminiscent of giants like Elizabeth Cotton and Robert Johnson and all those descriptions are also accurate to a point. She uses only two fingers for her right-hand picking (thumb and forefinger – so do Doc Watson and Steve Earle among many others), her sense of rhythm is iron-clad (no small feat) and she gets done what many three finger and four finger artists can't accomplish. Yes, there are echoes of Johnson, Cotton, and too many others down through history to mention but her picking style is worth a mention here primarily because the content of the music makes it all worth it. Her singing is waifish, innocent, and pointed with the lilt of an innocent Appalachian porch singer and the biting blues honesty of Billie Holiday. Her lyrics and melodic choices set her apart from the herd and when she combines her guitar playing with them, the result is mesmerizing. Nothing is out of place. Each song on the CD carries its own signature guitar style from simple folk-style rolling picking to hard driving blues. Color and nuance is added by a most tasteful group of support musicians (listed below). Her lyrics are delivered innocently in a sealed envelope that explodes inside you like a torpedo finding its mark. Whether she meant to be or not, she's a potent voice of our times framed by who she is and what she feels and sees. The net effect of the CD is that of an artist who has matured and has earned the right to be heard.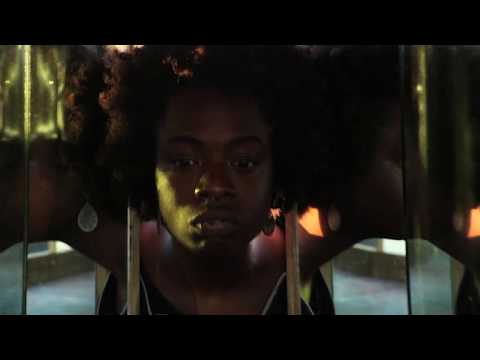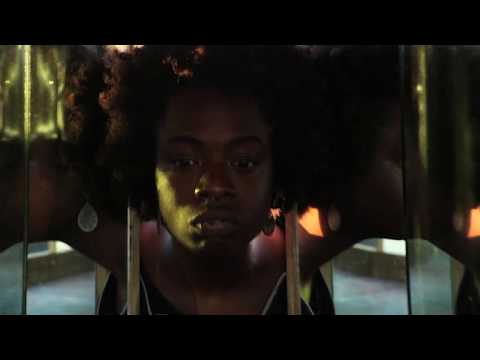 Sunny War / With The Sun is the latest from her and the song list is a catalog of what is on her mind. To name a few, the CD opens with If It Wasn't Broken (how would you know you have a heart?). She deals with police shootings (I'm Human), domestic abuse (Violent), lost love (He Is My Cell, Come Back and 'Finn). All the songs are personal because that is the way she approaches everything. Personally. The title song With The Sun is a lilting ode to summertime led off with a gentle piano joining Sunny's guitar. The Change You Make is her letter to a young child about the life she has ahead of her.
Although each song is sung and played by her, each has a personality punctuated by her remarkably varied picking styles and the tasteful addition of multi-faceted support musicians that make the net impact of the CD almost symphonic in its range of sounds and emotions. From the bare bones illusion of a street singer to the rich chamber background fullness of a classical ensemble. The constant is Sunny's guitar and lyrics leading the charge, unmistakably front and center. The CD spreads out before the listener as a complete listening experience and by the time it is over, no mood is left untouched.
With The Sun features the following artists and support musicians:
Sunny War – Acoustic guitar, vocals and bass
Micah Nelson* – Surdo, drums and piano
Nikita Sorokin* – Violin
Harlan Steinberger – Drums and percussion
Haley Demian – Bass
Milo Gonzalez* – Lead guitar
Jules Pusch – Viola and violin
Aniela Marie Perry – Cello
*(members of the Venice psychedelic folk/rock band "Insects vs. Robots")
The Songs:
If It Wasn't Broken
Gotta Live It
I'm Human
With The Sun
He Is My Cell
The Change You Made
Til I'm Dead
Immortal
Static
To Love You
Violent
Finn
Come Back
All the songs were written and sung by Sunny War.
The CD was produced and mixed by Harlan Steinberger at Hen House Studios – Venice, California.
Mastering by Bernie Grundman.
Art Podell was one half of the iconic Greenwich Village duo Art and Paul before moving to L.A. in 1961. An original member of the New Christy Minstrels, Art wrote songs for many of the artists of the day. He continues to perform and write and he rotates as a host of KPFK's Roots Music and Beyond.