TITLE: 10,000 Days Like These
ARTIST: Low Lily
LABEL: Mad River Records
RELEASE DATE: MARCH 16, 2018
You can use the finest cookware available, a trusted recipe, but without quality ingredients and someone who knows what they are doing, it's impossible to bake a cake that's any good. Same goes for any quality dish.
Now let's talk about Low Lily and their new recording, 10,000 Days Like These. Although they do take turns singing lead, each voice is a main ingredient - quality you recognize as soon as it hits your ear - mellow and easy, comfortable and comforting. Liz Simmons and Lissa Schnekenburger deliver songs effortlessly and sweetly with no bitter aftertaste. Liz plays guitar. Lissa, a schooled violinist, plays fiddle. (We'll keep the distinction in the interest of authenticity to the genre – ahem). Flynn Cohen steps up and sings lead on several of the tracks and provides harmony vocals. Flynn's impeccable lead guitar provides an important underpinning to the blend and there's no effort required at all to enjoy the combination. You just do. I did.
The recipe is tried and true just like many good recipes. Familiar ingredients consisting of lots of traditional folk themes originating in the British Isles and the southeastern mountains of America - freshly rendered and inspired. The addition of the Mark Knopfler song Brothers In Arms sung by Flynn Cohen rounds out this collection of original and traditional songs. Although the overall flavor of the themes is unmistakably traditional, Low Lily ventures nimbly into contemporary pop flavors, sometimes even playful, without changing color or quality. This is their magic and uniqueness.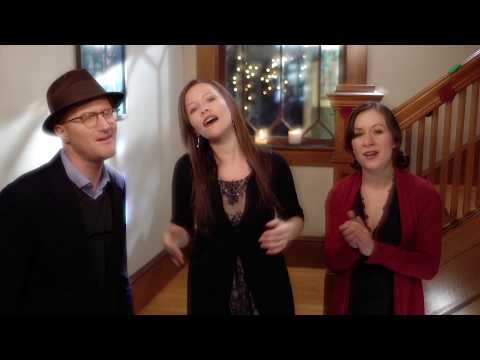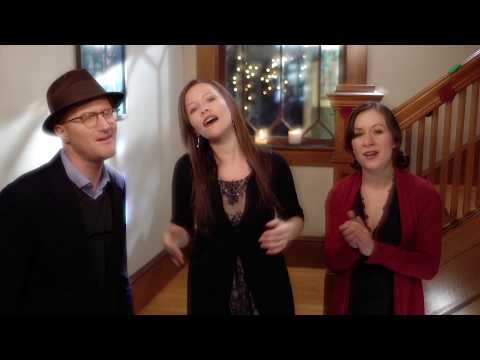 Each track is 'seasoned' individually with the help of a selection of invited 'special guests' who add shading and commentary with additional instrumental support – percussion when needed, banjo, bass, cello, etc. (see list of 'guests' below) that never invades the integrity of the core three-person Low Lily. This approach, along with Low Lily's native appetite for a wide range of approaches and sounds make each of the eleven tracks a unique musical experience. I was constantly surprised as each track ended and the next one began. From the percussive background of Sovay, to the almost folk-jazz magic of Rock of Ages, the 'back yard hand clapping' track on Hope Lingers On names only a few. The net result of the CD is a most pleasant adventure as each song comes up in the rotation. Like any good ride or trip, once it was over, I found myself wanting to start listening again from the beginning. I did this several times.
On their website, they describe themselves:
'… Low Lily explores the roots and branches of American folk music with traditional influences and modern inspiration that weaves together a unique brand of acoustic music…with deep relationships to traditional music styles ranging from bluegrass to Irish, Scottish, New England, and Old Time Appalachian sounds …rooted yet contemporary…originals, covers, and overall, fresh new music…The trio's previous self-entitled EP was released in 2015.'
A profile of each of the players can be found on their site as well. These are interesting folks and if you enjoy their music, I strongly recommend researching their personal histories online.
Songs:
Sovay – Lyrics: Traditional, music by Liz Simmons
The Grumblinoby One – w/m Rushad Eggleston
Rock Of Ages – w/m Gillian Howard Welch and David Todd Rawlings
Full Grown Love – w/m Adam Sinnreich and Flynn Cohen
Dark Skies Again – w/m Sarah Yanni
The Good Part – w/m Flynn Cohen
Hope Lingers On – w/m Lissa Schneckenburger
Brothers In Arms – w/m Mark Knopfler
Good, Bad, Better – w/m Lissa Schneckenburger
Single Girl – w/m Lissa Schneckenburger
10,000 Days Like These – w/m Liz Simmons and Sarah Yanni
Additional musicians ('special guests' per the CD literature) were: Corey DiMario: upright bass, Duncan Wickel: cello, Stefan Amidon: drums, vocals, Charlie Van Kirk: percussion, Greg Liszt: banjo, Dirk Powell: banjo.
10,000 Days Like These was released on the Mad River Records label. It was produced by Liz Simmons, Recorded and mixed by Charlie Van Kirk at Guilford Sound, Guilford, Vermont. Assistant engineer was Matt Hall. It was mastered by Dirk Powell. Photography was by Sid Ceaser design. Additional information may be found at the Low Lily website above, on Facebook and at Mad River Records.
Art Podell was one half of the iconic Greenwich Village duo Art and Paul before moving to L.A. in 1961. An original member of the New Christy Minstrels, Art wrote songs for many of the artists of the day. He continues to perform and write and he rotates as a host of KPFK's Roots Music and Beyond.