TITLE: WHERE THE HEART IS
ARTIST: KATY MOFFATT
LABEL: CENTERFIRE MUSIC
RELEASE DATE: APRIL 18, 2017
Unsafe at Any Speed
There's a new benchmark for singer/songwriter greatness, and her name is Katy Moffatt.
I discovered this evening, while driving across town, that it is unsafe to listen to her album while in motion. I put her new CD Where the Heart Is in my CD player and after every song found myself applauding, my hands off the wheel—and my car drifting over the yellow line before I could replace them and move back. It was disconcerting; I tried to keep this in mind as the CD kept playing, but every song had the same effect. Katy Moffat, like Ralph Nader once wrote of GM cars, is unsafe at any speed. Her voice contributes to this effect: "The most searingly beautiful thing you'll ever hear" wrote the London Daily Express. I got lucky when FolkWorks published my review of Tom Russell's new CD Folk Hotel. It contained a song for Dylan Thomas he co-wrote with Katy Moffatt—Swansea Sparrow—which I included in the review—and soon received a letter from a fan of both Tom Russell and Katy Moffatt. He sent the review to her and she liked it too. So the subject came up of reviewing her new 2017 album Where the Heart Is. I jumped at the chance.
But before I get to her new songs—a slight divagation; people ask songwriters all the time, "Where do your songs come from?" Katy wrote and recorded the title track to the 2015 double CD all-star tribute album to Mother Jones—the 100-year old coal miner labor organizer who once said: "I ain't no lady—I'm a hell-raiser!" Katy's song is called Miners' Angel, and here is where she got the inspiration for it—from an address Mother Jones gave to a mass audience in Toledo, Ohio's Memorial Hall in 1903, as reported by the Toledo Bee. This is an excerpt from the speech itself:
I have just come from a God-cursed country, known as West Virginia. I would get a gathering of miners in the darkness of the night up on the mountain side. Here I would listen to their tale of woe; here I would try to encourage them. I did not dare to sleep in one of those miner's houses. If I did the poor man would be discharged for sheltering old Mother Jones. I used to sit through the night by a stream of water. I could not go to the miner's hovels so in the morning, the ferryman would take me across the river to a hotel not owned by the mine operators.
The men finally asked for more wages. A strike was called. I stayed and held meetings. A few days later that awful wholesale murdering took place. Before daylight broke, United States Marshals went into the homes, and shot the men down in their beds.
I hate your political parties, you Republicans and Democrats. You want an office and must get into the ring. You must do what that ring says and if you don't you won't be elected. Each time you do that you are voting for a capitalistic bullet and you get it.
While this commercial cannibalism is reaching into the cradle, you, who are doing all in the name of Christianity, you are at home nursing your poodle dogs. It's high time you got out and worked for humanity. Christianity will take care of itself.
Proceeds from the sale of this CD go toward the upkeep of the Union Miners Cemetery and Mother Jones Monument in Mt. Olive, Illinois.
This disc is available for purchase here.
Returning to her new album, now you know where Katy's heart is.
Here is the promo for it from her website:
""Where The Heart Is," Katy Moffatt's brand new album, is now available! It's a gorgeous collection of 11 songs, with two new originals by Katy and four more originals that Katy co-wrote with other noted songwriters, including David Wilkie and Tom Russell. Released on the Centerfire Music label, "Where The Heart Is" was recorded and produced in Colorado by David Wilkie and Butch Hause. The album also showcases compositions by more of North America's finest songwriters: the beautiful opening cut "I Know" was written by Katy's brother Hugh Moffatt and sets the tone for what is to follow. It's a challenge to pick one track that stands out from all the rest, but Katy's exquisite performance of Mickey Newbury's "Genevieve" is breathtaking.
"Where The Heart Is" takes an incredible journey through songs and stories of sadness, madness, heartache, heartbreak, love and hate, courage and murder, assassination, exhilaration, bravery and slavery. This album has it all! This is Katy at her finest. Raw, powerful, sweet, and gentle."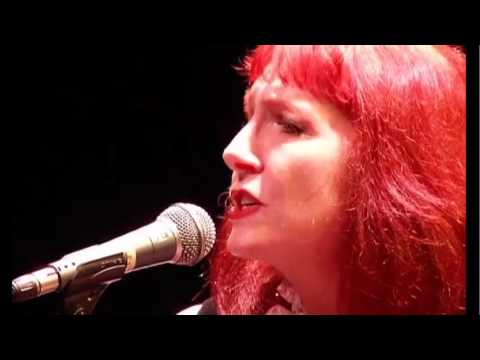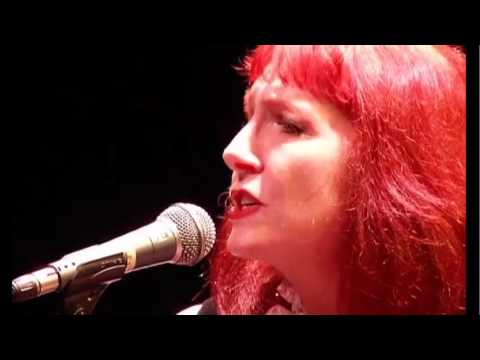 To appreciate how unusual are Moffatt's perspectives, consider her song about JFK's assassination, which has been portrayed in many modern songs, beginning with Phil Ochs' That Was the President and his epic Crucifixion. It is so compelling a subject I can't say I've ever heard a bad song about it—but I've never heard one so surprising and devastating as Katy's song (co-written with Tom Russell) from Lee Harvey Oswald's widow Marina's point of view. As in a number of her songs, Katy becomes the character and narrator inside the song—which gives it a revelatory point of view—and in this case shines a light on the smallest detail, the hardware store wear Oswald purchased his "$12.00 rifle. No spoiler alert needed here—we all know what happened. You can hear it for yourself. What is surprising is her (and co-writer Tom Russell's) assessment that there was "no conspiracy" and "no hired gun," just one "rogue gunman." That indeed is what many observers have found to be the hardest fact of all to digest—that all this havoc could have wreaked on the republic by one obsessed pathetic individual. But no one until Katy has considered it from Marina's perspective. It's very moving to hear her disconsolate voice underneath it all. Thank you, Katy.
I knew I would like the album before I even turned it on; as soon as I saw there was a song about Wyatt Earp—but not just about Wyatt; once again Katy expands the usual reference points for this Old West standard bearer and includes his wife—it's called Wyatt and Josie, and Josie you may recall was Wyatt's Jewish wife who became his widow after they moved to Los Angeles and he stumped the entire state trying to break into the movies. How odd it seems now that there are a dozen movies about him and his exploits—from the 30 second Gunfight at the OK Corral on down—to realize that he couldn't get any producers to take him up on his offer to tell his story when they had the chance to put the real thing on the silver screen—quite amazing really. It took a while for history to catch up with his legend. Again, Katy tells his story posthumously from Josie's utterly devoted point of view.
What makes Katy's song so refreshing and revealing is this perspective, her point of view—to bring his wife Josie into the picture. Who would have thought that the man who inspired the TV show and Hugh O'Brian's definitive portrayal as the Old Western hero par excellence would wind up with a "nice Jewish girl." It's Josie who brings the song to life—though the song is presented as a duo, with producer David Wilkie portraying the famed lawman as well.
The concept of "Americana" has been sentimentalized in recent years, such that anything with a cowboy or acoustic guitar or banjo and fiddle seems to qualify. Katy Moffatt's version of Americana is as wide as American History itself. She embraces her new home of California and sings a heart-breaking story of a Chinese immigrant from the days when immigration was even more looked down upon than today—if such a thing is possible. That's why her song China Doll (co-written with Gerry Spehar) speaks as a contemporary story—when the life choices for those intrepid souls who braved the long journey were basically limited to working on the railroad if you were a man or a Chinese laundry as a woman. Katy enters completely into the soul and aspirations of a young woman who spends her life struggling to transcend her beginnings as a "soiled dove." In the age of sex-trafficking and child abuse that is now even apologized for by so-called Christian evangelists trying to defend the tainted Senate campaign of a die-hard rightwing Republican in Alabama how powerful and revealing it is to hear the story directly from the young woman who was victimized. Katy's heart-shattering song makes no political connections, and tells it purely from a personal point of view, and yet context is everything. In today's world, so far removed from the time of the song's inception in 1905, one may understand it as a more compelling narrative than one young girl's experience—it's enough to put America to shame. Listen to it and weep for your country.
If you want to hear what real Christianity and a real Christian sound like pay close attention to her opening song I Know. It's filled with doubt and the nuances of faith—told from the experiences of four Prophets, including, of course, Jesus Himself. But she conveys the honest tentativeness of the most sacred of these souls—Peter, Paul, Saul and Jesus. Katy is a true seeker, not a true believer.
Moffatt's extraordinary voice is so supple—and capable of so many effects and expressiveness—from terrifyingly haunted to pure innocence and gentleness personified—once again you simply can't take your hands off the wheel if you are gamely trying to do two things at once. She makes anybody's song entirely her own in one performance—like Jeff Rymes' I'm Too Old To Fall In Love, which has an O. Henry twist to its refrain I would rather not ruin for you. Suffice to say I don't hear too many new songs these days worthy of the greatest country singer of all time—that would be the late great George Jones. He could not have done it more justice than Katy Moffatt, and that is a one-line review unto itself. Katy is that good—and there aren't any other singers around in that rarefied company.
Katy Moffatt's amazing and inspiring song about Seabiscuit—the thoroughbred who captured the entire nation during the hardest of hard times—and has already been portrayed in both a detailed book and enchanting movie—adds a new dimension to our appreciation for this unbelievable animal—who took horse racing to new and unprecedented heights in his challenge to triple crown-winner War Admiral from the east. That became the most watched and heart-stopping match race of all time—and Katy Moffatt's 5'34" version is every bit as rewarding as Woody Guthrie's retelling of The Grapes of Wrath in his "Ballad of Tom Joad," which prompted a beleaguered John Steinbeck to curse him out in a memorable letter, "You sonofabitch! You managed in twelve verses what it took me five hundred pages to do." Again, Katy's powers of distillation are so remarkable that she brings the Biscuit fully alive in one song. Bravo!! It's worth the price of the album and should not be missed.
As a traditionalist I am particularly pleased to recommend Katy's album of otherwise new songs—both her own and other songwriters with a storytelling gift that makes for late-night listening in a dark room something to treasure—for its one traditional cowboy song that she has put her definitive stamp on—Snagtooth Sal, adapted and arranged by Katy and her producer David Wilkie. Before her version I had only heard one other—by the great Arizona cowboy singer Glenn Ohrlin—who I had the good fortune to meet at the Roots Festival in San Diego. I have his magnificent authoritative cowboy songbook which sums up his decades-long career, and a dozen long-playing records to document the songs therein. So when I say that Katy Moffatt's version of Snagtooth Sal stands up to Glenn's original, it's not without some trepidation. I am waiting for my ceiling to fall in on me as I even pen these sacrilegious words. But so far nothing; my ceiling agrees.
Katy Moffatt is the real thing—a traditional singer down to the bone whose repertoire has expanded to include the best modern songs in the spirit of these classic folk songs. Few songwriters today would even have the courage to include a traditional song on their album—so painfully aware are they of the difference. But Katy is clearly in this great tradition and has nothing to fear from being compared to the original. Her songs and theirs are of a piece. That is saying something—from Woody Guthrie to George Jones to Glenn Ohrlin, Katy Moffatt is a great artist—one of the true torch bearers of the very best in country, folk and cowboy music. You owe it to yourself to add her to your collection—and keep your eyes wide for any opportunity to hear her live.
Finally, it is important to note that with all the wonderful musicians who accompany her on her 19th studio album (including one with her brother singer-songwriter Hugh Moffatt)—for others see below—Katy Moffatt makes no effort to hide her own guitar-playing down in the mix. She uses medium gauge strings and you can hear the difference in abundance on special turning points in these magical performances—she plays and sings her heart out—and her deep bass strings earn every plaudit for underscoring and playing counterpoint to her sometimes thrilling yet mostly understated soprano voice. I feel lucky just to share the same planet. So don't ask "Where The Heart Is." It's on Katy Moffatt's record of the same name. Just don't put it in your car's CD deck. Listening to Katy—if nothing else does—will turn your house into a home. And it will make you fall in love—no matter how old you may be.
One closing thought: Where The Heart Is she gets to roundabout, and it is pure gold with another O. Henry twist: "Home ain't where the heart is, until you have to go." You'll never find that thought on a Hallmark Greeting Card—where "home" is always where the "heart" is. Once again, it's Katy's willingness to doubt that finally saves her faith. Robert Frost expressed a similar idea this way: "Home is where, when you have to go there, they have to take you in." Katy willingly accepts that less-than-abundant sense of home—perhaps on existential faith—but faith nonetheless. It makes one rootless cosmopolitan want to cheer for a singer who near the end describes herself as a "burned out balladeer."
Aren't we all? And yet, as Pete said, how can we keep from singing? What a wonderful gift this holiday season—Katy Moffatt's new CD, Where The Heart Is. Order at Katy's website;
Stay well, and Happy New Year to FolkWorks dear readers~ Ross Altman
KATY MOFFATT—WHERE THE HEART IS
Produced by David Wilkie and Butch Hause
Released 2017
David Wilkie says: "This is Katy at her finest. Raw, powerful, sweet and gentle. These are stories of sadness, madness, heartache, heartbreak, love & hate, courage & murder, assassination, exhilaration, bravery & slavery. It's all here."
Visit the Katy Moffatt Shop to purchase.
Track list:
I Know (Hugh Moffatt) 5:57
China Dove (Katy Moffatt/Gerry Spehar) 5:21
Where The Heart Is (Katy Moffatt) 3:36
Snagtooth Sal (trad., aranged and adapted Katy Moffatt/David Wilkie) 3:56
Seabiscuit (Katy Moffatt) 5:34
Marina (Katy Moffatt/Tom Russell) 4:04
Genevieve (Mickey Newbury) 5:16
I'm Too Old To Fall In Love (Jeff Rymes) 3:49
Wyatt and Josie (Katy Moffatt/David Wilkie) 5:17
Santa Ana Winds (Katy Moffatt/Ted Russell Kamp) 5:29
Love Made A Gypsy Out of Me (Pete Wasner/C.J. Quarto) 3:41
Katy Moffatt vocals, guitar
Butch Hause bass, drums, high strung guitar
David Wilkie mandolin, harmony vocals, vocal on "Wyatt and Josie"
Norman MacPherson electric and acoustic guitars
Denise Withnell harmony vocals
Hannah Alkire cello on "Genevieve"
Rich O'Brien guitar on "Love Made A Gypsy Out of Me"
Dr. Daniel Jones steel guitar
Ross Altman performs at 8:00pm in Santa Clarita's Note By Note Thursday evening December 14; the show with four performers is free and runs from 7:00pm to 9:00pm.
Saturday, December 16 at 8:00pm Ross performs in his own CD Release Party for The Man With the Blue Guitar at Beyond Baroque Literary Arts Center, 681 Venice Blvd in Venice, CA 90291; 310-822-3006
Ross Altman has a PhD in Modern Literature from SUNY-Binghamton; belongs to Local 47 (AFM) and may be reached at greygoosemusic@aol.com