TITLE: SONGS OF FREEDOM
ARTIST: RANDALL LAMB
LABEL: NO COMMERCIAL POTENTIAL RECORDS
RELEASE DATE: JANUARY 30, 2017
"Just say the words. Tell the story. Play a little bit of guitar." —Ramblin' Jack Elliott
Buellton California's resident folksinger-songwriter is not trying to change the music business, or even really trying to be a part of it. He just does his own thing in his own time. Recorded simply, in his garage, (No Commercial Potential World Headquarters) playing and singing at the same time, without a click track or Autotune, Lamb creates earthy, honest country-folk music rooted deeply in the tradition of Woody Guthrie, Ramblin' Jack Elliott and Cisco Houston. In today's climate of mind-bending sonic overproduction, Lamb's simple DIY recordings are refreshing and maybe even a little revolutionary in their own humble and folkie way.
In keeping with Lamb's whole DIY ethic, you can't buy his CDs on iTunes, Spotify, CDbaby or anywhere else along those lines. He doesn't have a website or take Paypal. You can however feel free to send him an email at the address above or contact him on Facebook. He'll gladly tell you where to send a check and he'll pop you a CD in the mail, old school style.
Songs of Freedom, Lamb's fifth release, is his strongest yet. His guitar playing is country-rough in a way that I really appreciate, his bass runs and hammer-ons reflecting the influence of our mutual hero and friend, Ramblin' Jack Elliott. Lamb's meter is famously loose, flexible and seldom played the same way twice, like Woody Guthrie, Cisco Houston, John Lee Hooker or any of the old Delta Blues guys who did the same thing. Quirky? Maybe. Imperfect? I prefer to call it imperfectly perfect and it perfectly complements the easy, informal front-porch presentation of his songs. His warm and soulful voice ties it all together, its presence itself a timeworn and world-wise thing, singing each story and revealing each truth like a friend across a campfire.
This looseness belies the fact that Lamb's songs are so damn brilliant. The performances are so understated, easy and natural that the true depth of his lyrics has a way of sneaking up on you. He writes about his life and the world around him with a clarity gained by a long and sometimes arduous road. It's the wisdom of someone who has gazed with his own eyeballs into the dark abyss of mortality as he has, several times beaten cancer that tried to overtake him. When he sings of compassion, love, justice or just simply enjoying the ordinary pleasures of life, I open my ears and listen. You should too.
The Walking Rambling Blues with its jaunty harmonica sounds like could've come right outta Mo Asch's living room sessions with Woody and Cisco. My First Guitar is a spoken word tribute to the instrument, from the time of his first, bought on a beach in Mexico for six bucks when he was a kid. So Many Different Shades of Blue is a classic post-love country ballad,
I think about it now and then
Like writing a letter that you never send
you know it by heart from end to end
Might send it one day but you don't know when.
It's followed by the loping cowboy vibe of Night Time on the Longshadow Trail, a dusty tribute to Nevada music presenter, DJ and supporter Evangeline Elston.
Just Fins and Chrome juxtaposes a high-mileage car and a high-mileage life, where, "The interior is ragged, but the drive train is good." Too Big to Fail is a humorous Travis-picked jab at those who get rich at the expense of us all.
We own the future
we own the past
we own the oil
we own the gas.
We own the coal,
we own the shale,
you're fracking right,
we're too big to fail.
The plaintive A Painting For a Song describes the time when renowned Central Coast artist Arturo Tello presented him with a beautiful oil painting after a concert. Right Wing Jesus explores hilariously the baffling logic of conservative Christianity,
He protects the bankers, the corporate and the greedy
He's had enough of the poor and needy
He's anti-union and he's anti-gay
He's a card-carrying member of the NRA
The title track is the one that sticks with me the most. It is a moving message of hope and strength to anybody feeling the sting of the current political nightmare. Here are the complete lyrics and a link to a recent live performance of it because we all need this song right now. Listen to it, learn it, sing it.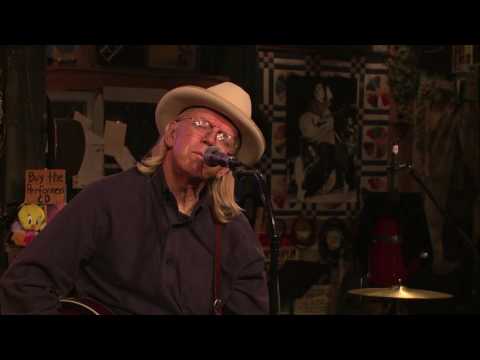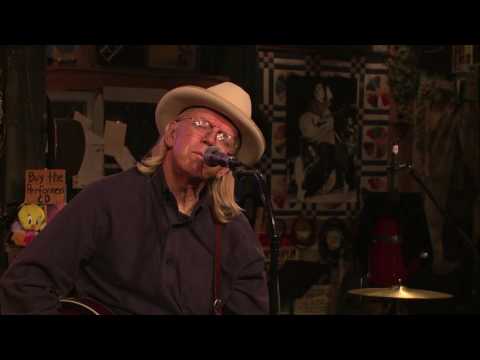 I don't know if I'll see the light
I just hope I make it through the night
Singing my songs of freedom
Life's a struggle everywhere you go
It comes fast, it comes slow
Sometimes it helps your struggle though
Singing your songs of freedom
Freedom from and freedom to
In every color not just red, white, and blue
Make it just and keep it true
Singing your songs of freedom
There's the freedom that money can buy
There's the freedom that money denies
You've got rights no matter what your wealth or size
So, keep singing your songs of freedom
I'm out here on a sea of hope
Rowing in a leaky boat
Thinking about the songs I wrote
Singing my songs of freedom
Freedom's blowing on the wind
'round the world and back again
You build a wall it still gets in
So, keep singing your songs of freedom
Randall Lamb is a rough gem that needs no polishing. He is a real-deal folksinger as acknowledged by guys like Ramblin' Jack Elliott and Blackie Farrell, (he's played shows with both). He is a bonafide California treasure and one of the best folk songwriters going today. If you ever get the chance to see him in concert, do yourself a favor and GO. Whatever you do, never ever stop singing your Songs of Freedom.
Highly recommended.
Get your copy from Randall Lamb: randallr.lamb@hotmail.com
Steve Werner is a biker-sailor-adventurer-folksinger-songwriter who lives aboard his sailboat in Ventura California. He has a long strange history in music. Steve plays shows rarely and, like Nosferatu, only when invited. When not invited, he is perfectly content to sail his boat, ride his motorcycle, party with his friends and live small. You can listen and download his recent album "Just Passing Through" for free at his website or feel free to drop him a line at folksinger59@hotmail.com