TITLE: THE LAST KIND WORD
ARTIST: KELLY MARIE MARTIN
LABEL: QUESTIONABLE RECORDS
RELEASE DATE: MAY 23, 2017
Folk music is so many things. At its best, it's joy and pain and wisdom and catharsis sung to express, comfort and ultimately heal through the power of simple music. With the release of The Last Kind Word, her first solo album outside of the groundbreaking Los Angeles old time trio Triple Chicken Foot that she co-founded, Kelly Marie Martin has laid this very beautiful collection of original songs on the world.
Her former band was known for passionately exploring and celebrating traditional old time fiddle music, virtually kick-starting LA's vibrant old-time scene, as evidenced by the hugely popular annual Old-Time Social. Her style remains true to her old-time roots even while creating new songs that are uniquely her own.
Now, to say that old-time is a genre not generally open to new songs would be a gigantic understatement. However, Martin easily busts that door down to splinters with this collection of new songs rooted firmly in tradition, but with a modern artistic and urban sensibility. What? Modern Old-Time? Urban? Well, someone wiser than me once said, "Free your mind and your ass will follow." This album invites you to do just exactly that. These songs are your sweet reward.
Martin's voice is warm, a little world-weary, a little rough-hewn, matched perfectly to her songs, which blend an easy old-time front porch vibe with just enough modern elements scattered in to assure you that this is indeed 2017 not 1917. Her guitar playing is informed by the million or so old-time jams she has led or participated in over the years. Her picking, which I have long admired, is strong throughout, driving the songs forward crisply, with bass run flourishes that would make Woody Guthrie proud.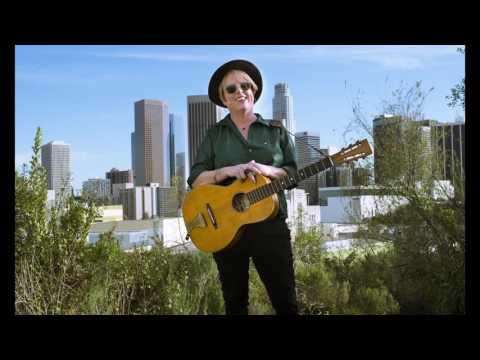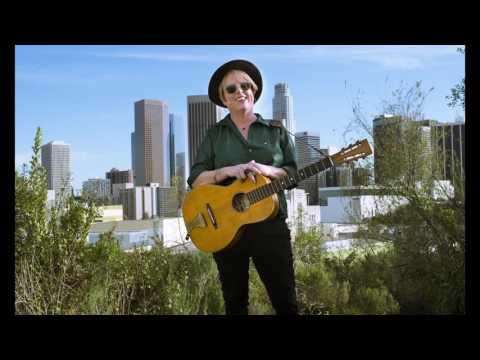 Some songs feature Martin solo. On other songs she is joined most ably by talented friends. Her co-producer, West Virginia old-time boss Ben Townsend adds some very tasty banjo, fiddle, harmony vocals, electric guitar, even drums on some tracks. Cheyenne Mize adds fiddle and some good thumping bass along with harmony vocals. Ida Mae Specker lends her voice to one of the wonderful harmonies.
The album opens with Every Day of the World (For Audrey Hash Ham) her loving tribute to the legendary North Carolina Fiddle maker who passed away in 2013. Here is a song that would've done the Carter family proud with its uplifting message of remembrance and sweet harmony chorus.
This leads to the first of several "interludes" not songs exactly, but ambient soundscapes, poetry and found moments sprinkled throughout the album that serve to punctuate the vision of the whole. This first interlude is a called Failure, an original poem written and voiced by Jacqueline Suskind. Other interludes feature a bear-bell hike with Kelly's dad in Alaska, a hip-hop subway trip, found conversation fragments, Her Swedish uncle's voice interviewing Sam McGee to the ritualistic drum loops of Esta Noche.
April is a wonderful instrumental duet between Martin and Townsend. Your Rockin' Bow Don't Roll No More turns heartache into a fine rockabilly rave-up. Alaska finds her homesick for her native state and it's icy delights. Then there's the acquired taste of a ramblin' man's Ragged Moonshine. Fox and Raven with its wonderful sing-along by the "1642 Chorus of Wayward Booze Hounds" will surely have your toes tapping. Erin Schneider's lonesome accordion punctuates the late night stumble of New Direction."
The beautifully dreamy waltz of It's A Blues is a favorite that I could keep on repeat for days. It's a meditation on the insidious nature of sadness on the heels of loss, coming in waves, feeling overwhelmed, paralyzed, seeking reprieve.
It's a Blues, whose colors, as deep as the sea
It's a shipwreck whose ghosts won't let me be
Sometimes there ain't enough wine
To keep them under lock and key.
Yet, when I forget, I feel so free.
There is a power to acknowledging those feelings while also knowing that they will pass, even when you don't quite believe it yourself. When she sings, "Yet, when I forget, I feel so free" well, there it is right there. She reveals the Sun behind the cloud, the hope beyond the heartache, urging us all to stay open to those moments that light the path to the elusive reprieve we seek.
The closing song Time Has Come is as fine a bittersweet parting song as has ever been written, and like the opener, could have easily come from the Carter Family Canon. That this song was written by a modern woman in the modern world speaks volumes about the artistry and vision of Kelly Marie Martin. She has seamlessly mashed up the old and the new to create a sound sometimes rough and rowdy, sometimes contemplative, but always true to herself. And in finding the strength in her own voice, she also proves that old-time music is not just some museum display of dead history but a vibrant, alive and growing thing. This should be nurtured. Highly recommended.
Steve Werner is a biker-sailor-adventurer-folksinger-songwriter who lives aboard his sailboat in Ventura California. He has a long strange history in music. Steve plays shows rarely and, like Nosferatu, only when invited. When not invited, he is perfectly content to sail his boat, ride his motorcycle, party with his friends and live small. You can listen and download his recent album "Just Passing Through" for free at https://stevewerner.bandcamp.com or feel free to drop him a line at folksinger59@hotmail.com