TITLE: THE BEAUTIFUL NOT YET
ARTIST: CARRIE NEWCOMER
LABEL: AVAILABLE LIGHT RECORDS
RELEASE DATE: SEPTEMBER 16, 2016
Profound and poetic, Carrie Newcomer's 16th album, The Beautiful Not Yet, soothes the soul as it stimulates the senses. Capturing the mystery and miracle in the everyday, the songs are at once spiritual and down to earth, filled with wisdom and heart.
If you simply read the lyrics on her website, you'll find the words read like poetry. But in truth, even if I didn't understand a word of English, I would still think this is one beautiful album. The primary reason is Newcomer's voice – that celebrated, rich contralto that is so luscious, warm and honest, so natural yet perfectly nuanced, that it makes you feel good just to listen to it. Additionally, The Beautiful Not Yet features an array of gorgeous harmonies and an exciting blend of traditional roots instrumentation (banjo, acoustic guitar and mandolin) and chamber music (cello, violin, and piano).
In fact, it is the interplay of these instruments on almost every song – alternating between sweet simplicity and brilliant complexity – that makes this album so musically rich and constantly rewarding to listen to. In addition to Newcomer's acoustic guitar, there is Gary Walters on piano and accordion; Jordan Tice on guitar and mandolin; Sumaia Jackson on violin; Natalie Haas on cello; Jayme Stone on banjo; Joe Phillips on bass; Kevin Matthews on drums and percussion; as well as one track with Jim Brock on percussion. Their individual and combined talent is awesome; and it is underscored by their collaborative friendship on this album.
And, of course, there are the amazing harmonies ... provided by a chorus of six singers on one song, and featuring the silver-voiced Moira Smiley (Voco) on six tracks.
Informed by Newcomer's poignant message of kindness, hope, and eternal wonder – a celebration of conscious living and human connections in these troubled, hurried times – her music is moving and comforting. She doesn't shy away from difficult realities, from grief both personal and political; yet Newcomer's songs are filled with light. Her accompaniment, her imagery, and her conversational style all conspire to create a kind of uplifting magic, inviting and joyful.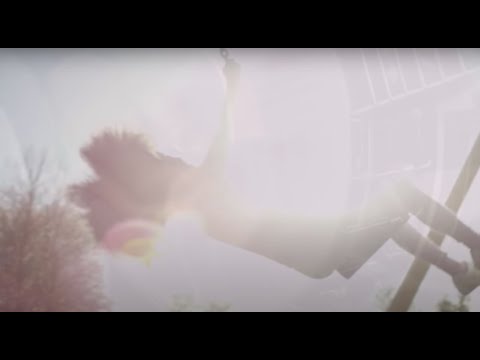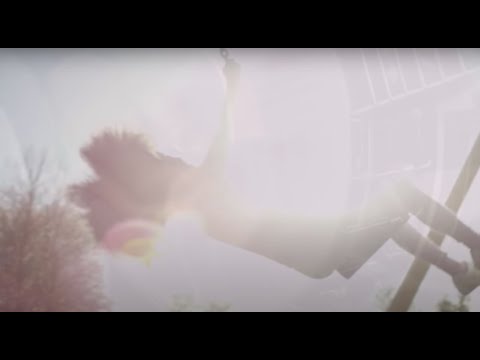 Nowhere is this more evident than in the first track, a powerful gospel-style number called Lean in Toward the Light. Using a call and response structure, this dynamic, upbeat gem features the chorus of harmony singers mentioned above. Newcomer sings of hope and faith, even in dark times:
The shadows of this world will say,
There's no hope why try anyway?
But every kindness large or slight,
Shifts the balance toward the light.
And the effect is almost visceral when the chorus chimes in, "Lean in toward the Light."
The second track, A Shovel is a Prayer, is quieter but equally moving and memorable, reminding me of the Shaker classic, 'Tis a Gift to be Simple. It starts with some soft, lovely finger-style guitar and swells gradually with violin, cello, and banjo, as Newcomer's lyrics exalt the small daily acts of faith in life:
A shovel is a prayer?
To the farmer's foot,
When he steps down?
And the soft earth gives way.
A baby is a prayer
When it's finally asleep.
A whispered, "Amen"
At the end of the day.
Her solo voice is soon joined in poignantly beautiful harmony by Moira Smiley.
Newcomer's ability to capture moments in time – rejoicing in the here and now (as well as the promise of what is yet to be) – is evidenced again in the title track, through the imagery of nature. Co-written with Chloe Grace, the song opens with bass notes, drumming like the beat of heart, as Newcomer sings of seeds just beginning to awaken in early Spring:
There's a stirring,
There's sweetness,
At the edge of in between.
I feel it nearly trembling.
The restlessness,
The quickening,
The almost but
Not yet.
Many of the songs in The Beautiful Not Yet were inspired, according to Newcomer, by her ongoing spiritual and creative conversations with author Parker J. Palmer during their spoken word and musical collaboration called What We Need is Here: Hope, Hard Times and The Human Possibility. Framed beautifully by piano or guitar, they give voice to a philosophy of kindness – our ability to make a difference in the world even if we simply change the world we know, "What's within three feet or so" and our need for each other's love in time of trouble. And always Carrie Newcomer holds out hope and encouragement, as in Help in Hard Times and You Can Do This Hard Thing.
Scheduled for release on September 16th, The Beautiful Not Yet is produced by Jayme Stone (of the legendary Lomax Project), and co-produced, engineered and mixed by David Weber. Its quiet beauty is timeless.
Carrie Newcomer will be performing at McCabe's Guitar Shop on Ocotber 28th.
A New York transplant to the tiny town of Carpinteria, CA, Jackie is a freelance writer and singer-songwriter whose music can be heard on Pandora. Her third album of original Folk/Americana songs was among Top Folk Albums of 2011 on the Folk Music Radio Airplay Charts, and her new newly-released fourth album, Can't Fix Crazy, is among Top Folk Albums of May 2014 as well as Top 100 albums of 2014 on the RMR Americana Country Charts. Jackie is also an active member in such acoustic music communities as SummerSongs, SongMakers, and FARWest Folk Alliance.