TITLE: BEHAVE THE BRAVEST
ARTIST: NUALA KENNEDY
LABEL: UNDER THE ARCH RECORDS
RELEASE DATE: January 29, 2016
A true Celtic gem! Nuala Kennedy's fourth solo album, Behave The Bravest – Traditional Music from Ireland, Scotland, and Beyond - is a brilliant display of the acclaimed singer and flutist's multi-faceted talent. The album, recorded over six months on three continents – while Nuala was on tour with her band in the U.K., Australia and the U.S. – provides a lovely mix of traditional music with an excitingly fresh sound. There are ancient ballads...a waulking song, sung in Gaelic...love songs from Scotland and Ulster...a contemporary Celtic instrumental...and two instrumental medleys, one of reels and the other of jigs.
Despite the peripatetic manner of recording, the tracks blend flawlessly together, carried by Nuala's captivating vocals, flutes and whistles. Her voice is clear and fluid; her delivery, genuine and nuanced; and her mastery of flute and whistle is nothing short of spectacular. Mellow, moody or lively, her flutes and whistles soar and dive, dance and trill against a perfect background of acoustic guitar, fiddle, and percussion. This backdrop is the Nuala Kennedy Band, consisting of Shona Mooney on fiddle, Michael Bryan on guitar, and Donald Hay on drums and percussion....as well as a number of guest musicians. Gifted players, all!
Beyond sheer talent, their sound is authentic. Nuala was raised playing and singing traditional music in Dundalk, on the East Coast of Ireland – an area steeped in mythology, with strong historical ties to Scotland. There, she was classically trained on piano at the Royal Irish Academy of Music. At age 18, she moved to Edinburgh to study art, and it was there that she made her first group recording in 2002. Critically acclaimed from the start, she has collaborated with a wide variety of musicians and groups....with eleven recordings to her credit to date.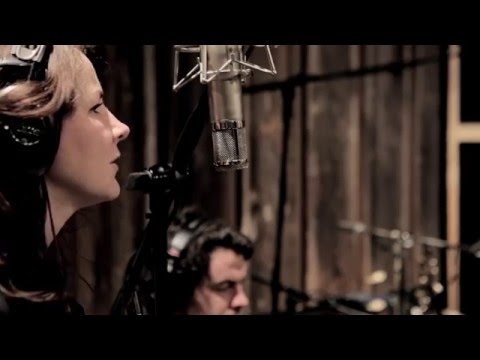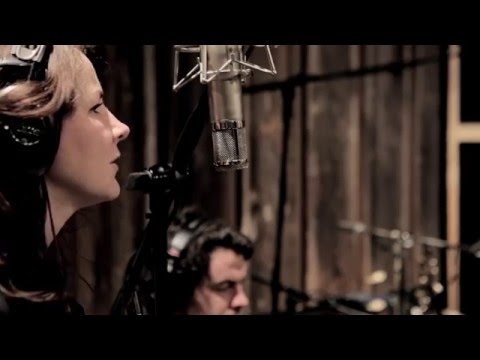 Nuala's Celtic heritage and musical ties have made her work both historically informed as well as spontaneously genuine. In a genre famous for its many variations of almost every song, she has diligently credited her sources in the liner notes, indicating which version (or versions) she has used. But more importantly, there is a spirit in her arrangements that is simultaneously rooted and innovative... making all these songs come alive in a way that can appeal to the casual listener as well as the Celtic music buff.
The album opens with one of its many memorable melodies – the poignant ballad, Lovely Armoy. It a song about emigration, recalling a village in Northern Ireland. And Nuala sings and plays with a simplicity and quiet perfection that immediately touches the heart.
It is followed by yet another extremely catchy tune, the Scottish story song, His Bonnet So Blue. Its theme – about a woman's unrequited love for a soldier –is underscored by a rather military-sounding drum beat.
Keeping up the tempo in the next cut is a Scottish waulking song called Mo Bhuachaill Dubh Dhonn (My Brown-Haired Boy). (Waulking is the ancient technique of milling homemade cloth in Gaelic Scotland by pounding the material against a board or trampling it with the feet. Waulking songs were rhythmic songs that were made up to accompany this work and coordinate the beating.) With the help of Seosai Nic Rabhartaigh, Nuala translated this song from Scottish Gaidhlig to Irish Gaeilge; then she and Eamon O'Leary (who provides guitar, bouzouki and vocals on several songs) paired the translated verse with a favorite jig. The result is a delightful new rendition of an old tradition, as the flute, guitar and fiddle skip and dance around each other so fast and freely, it almost feels improvisational.
Nuala's fresh interpretation is also apparent in her uncommonly light-hearted version of Death and the Lady, an English folk song dating back to (at least) the 18th century. With an uncommonly lively arrangement, the Grim Reaper takes on a less "grim" aspect.
Of course, no self-respecting Irish album would be complete without some epic tales of love and heroism, such as The Lion's Den (also known as The Lady and the Glove), or the tragic tale of Fair Annie of the Loch Royanne...both told with compelling artistry.
And for sheer joy, there are two sets of exhilarating instrumental medleys – one of reels and one of jigs – each one led by "the humble whistle" (as Nuala calls it).
Amidst these ancient tunes, there is a noteworthy modern composition, Le Funambule (The Tightrope Walker) by Gilles le Bigot. It starts out dramatically, with strong Celtic rhythm and contemporary guitar, but these are soon joined by Nuala's haunting flute. Filled with mesmerizing instrumental harmonies, this original is clearly at home in the Celtic idiom.
Behave The Bravest is the first of Nuala Kennedy's four solo albums to be self-produced under her own label. Mixed by Paul Savage in Glasgow, and mastered by Grammy award-winning engineer Adam Berg in Santa Monica, it is a masterful production. Every note shines.
A New York transplant to the tiny town of Carpinteria, CA, Jackie is a freelance writer and singer-songwriter whose music can be heard on Pandora. Her third album of original Folk/Americana songs was among Top Folk Albums of 2011 on the Folk Music Radio Airplay Charts, and her new newly-released fourth album, Can't Fix Crazy, is among Top Folk Albums of May 2014 as well as Top 100 albums of 2014 on the RMR Americana Country Charts. Jackie is also an active member in such acoustic music communities as SummerSongs, SongMakers, and FARWest Folk Alliance.