TITLE: SORROWS AND GLORIES
ARTIST: RED MOON ROAD
LABEL: SELF
RELEASE DATE: SEPT. 11, 2015
One of the most exciting folk groups to come out of Canada in recent years, Red Moon Road brings an irresistible blend of energy, charm, story-telling, and musical virtuosity to their songs that makes you want to hear them again and again. With wonderful melodies punctuated by spot-on harmonies and upbeat rhythms, their second album, Sorrows and Glories, is as refreshingly original as it is inviting; as ideal for careful listening as it is for just driving in your car and not minding the traffic so much.
The trio hails from Winnipeg, Manitoba, and consists of three gifted multi-instrumentalists and vocalists: Sheena Rattai, a powerhouse singer-extraordinaire who also plays snare drums and piano...Daniel Jordan, providing a beautiful framework of acoustic guitars and bass drum...and Daniel Peloquin-Hopfner, who plays a lively mandolin...along with banjo, piano, and lapsteel, acoustic and electric guitars, as needed. But before the three of them came together, it should be noted, Sheena fronted a funk band, and grew up singing in choirs. Daniel J trained as a big band drummer. And Daniel P-H got his start on the progressive metal scene. So you can see where their sound gets its energy!
Although Sheena is generally regarded as the lead vocalist, the two Daniels also take turns singing lead...and all three harmonize. Wonderfully, I should add.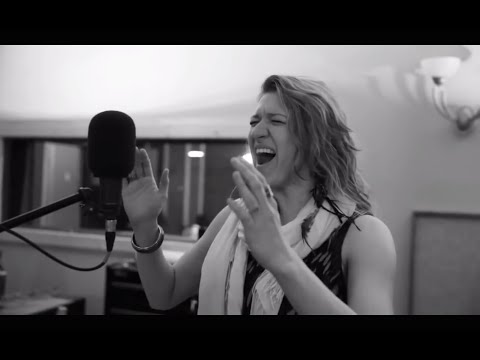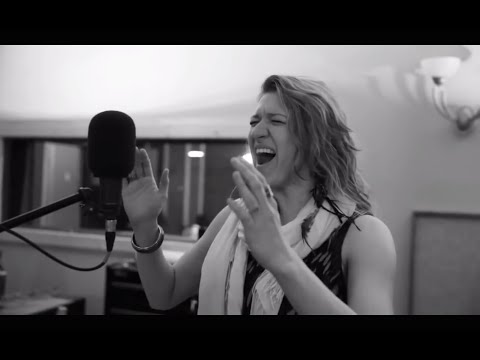 Each of the three musicians has also contributed his or her original songs to this album, and, in some cases, they have collaborated with each other. The happy result is a great variety of styles and influences – ranging from gospel to folk-rock; from neo-traditional to old-time jazz or folk-pop. Still other tracks reflect stories from a back-woods life, with an Americana—or should I say, a "Canadiana" – feel to them. And finally, there is the occasional French accent, including a little chanson at the end.
But, to get back to the beginning....the album opens with a stunning display of Sheena Rattai's vocal (and songwriting) talent in an acapella spiritual called Beauty in These Broken Bones. Backed only by the rhythm of clapping and stomping, Sheena is soon joined in gospel harmony by the two Daniels. And from there, the song blossoms into a full choir of 18 additional voices. It is a powerful, passionate piece....with vocal dynamics that are second to none. As a footnote, however (no pun intended), I learned that this song was born of a real-life broken bone. In 2012, a freak accident from "a Frisbee-catch-gone-horribly-wrong" caused Sheena to break her leg...and Red Moon Road to cancel its tour for the year. A "bad break" for sure! But, as the old saying goes, "When one door closes, another one opens." And the band wrote a lot of great songs during this period, as reflected in Sorrows and Glories.
The second track, by Daniel Jordan, is another case in point. Crashing Down is one of those up-tempo, hard-times songs about a dream he had: it was of a beautiful golden building that everyone came to see, but "it all came crashing down" because it was "built on sinking ground." It is a metaphor, of course....summed up in the line, "Sometimes the hard road is the only one." But the song itself, in fact, has a "feel good" sound to it....a fun "swing" achieved, in part, by the addition of slide and ambient guitars.
Sophie Blanchard 1778 is yet another stand-out song based on the true story of Sophie Blanchard, the petite French hot air balloonist who was the Official Aeronaut of the Empire and the Restoration during the reign of Napoleon and then, the restored King. The melody and harmonies literally seem to float in this song, like Sophie's balloon; and a French ambience is brought to mind by a playful lyricism and strains of clarinet, accordion and piano.
I'll Bend But I Won't Break picks up the tempo with a fast-paced Americana tune. It's an inspiring song about courage in the face of life's storms. Then the mood lightens with Words of the Walls, a wry, folk-pop number that celebrates Winnipeg's famous old Roslyn Apartment Complex, now home to hipsters, which once saw so many anonymous young lives come and go through its doors.
And the variety continues: There are songs about country life and family, like Planting Trees and Breathing Slow; philosophical songs like Old Things and Fables; a tender love song called Seasons; and the beautiful mythological song by Daniel Peloquin-Hopfner called Cassiopeia, with haunting, flowing harmonies. There is even a song entirely in French called Riviere, set against the acoustic backdrop of a restaurant.
In short, the album is full of fun, philosophy, and fantasy....filled with dynamic rhythms and a synergy between the players that is unstoppable. On top of that, it is excellently produced by multiple Juno recipient David Travers-Smith (Wailin' Jennys, Ruth Moody); legendary producer, Murray Pulver (Doc Walker, Steve Bell); and the trio itself.
Sorrows and Glories also enjoys the talents of some excellent guest artists, including Julian Bradford on upright bass and Alex Campbell on organ; Jeremy Rusu on clarinet, accordion and piano; Kevin Breit on slide and ambient guitars; Murray Pulver on electric guitar; Michael Jordan on percussion; and The Fretless String Quartet (Trent Freeman, Karrnnel Sawitsky, Ivonne Hernandez, and Eric Wright).
But it is the trio itself that creates the full, lush sound it is known for. I was lucky enough to see Red Moon Road when they came to California a few months ago and their performance was every bit as mesmerizing as their album – causing the audience to jump to their feet in a standing ovation. Yes, there is no doubt about it: Red Moon Road is on the rise.
A New York transplant to the tiny town of Carpinteria, CA, Jackie is a freelance writer and singer-songwriter whose music can be heard on Pandora. Her third album of original Folk/Americana songs was among Top Folk Albums of 2011 on the Folk Music Radio Airplay Charts, and her new newly-released fourth album, Can't Fix Crazy, is among Top Folk Albums of May 2014 as well as Top 100 albums of 2014 on the RMR Americana Country Charts. Jackie is also an active member in such acoustic music communities as SummerSongs, SongMakers, and FARWest Folk Alliance.