TITLE: SPURS #2.2 / MIDNIGHT ROAD TRIP
ARTIST: RUN DOWNHILL
LABEL: OH MY TERRIBLE JOY MUSIC AND COMICS
RELEASE DATE: SEPTEMBER 2015
Swinging saloon doors, blood on the floor, revolvers and card games gone bad… This is Run Downhill's west, a place where a thrillingly lawless musical landscape à la Ennio Morricone can intersect with lyrical foreboding. This, the band's fourth album, takes listeners into a darker world that asks: what happens to a mind subjected to constant skirmishes for survival?
The album opens with one of its two singles, Fever, a piece with the pleasing, chug-chug rhythmic insistence of a locomotive, and indie style that recalls early R.E.M. The track starts with a train whistle, suggesting forward movement into a western world. Composer and accomplished percussionist T.J. Troy (also Run Downhill's chief visionary, and author of all words and music) sings:
You set my blood on fire
and you set my heart aflame.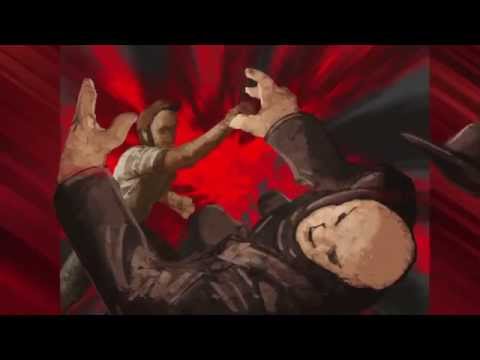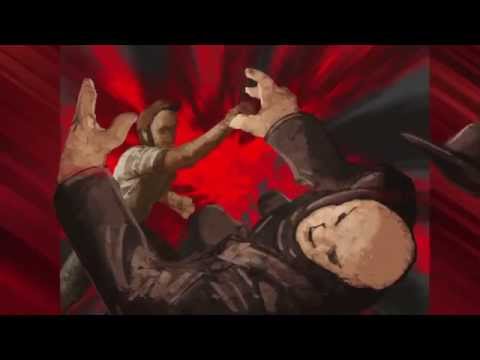 Yet what seems to speak glibly of love soon blurs as the words turn to a Calvinistic sermon ("Born of sword and fire! Glean my righteous truth!"), and begins to reveal obsession, perhaps a loosened grip on reality and the edge of insanity. And therein, bullets promise to fly.
That promise is fulfilled through the album's visual element: Troy's latest comic book, which was created as a pairing to the music. Also set in the old west and expressively illustrated by Chris McFann, it spotlights a beautiful woman who commits violent murders over love, then blithely reflects on them. The album enhances the comic's story without retelling it, like a soundtrack to a film.
Bright sounds pair with shadowy moods as the album progresses to another standout track, Money. An upbeat anthem employing sinister lyrics ("With your right hand 'round my throat, and your left runnin' through my pocketbook"), the song conjures both Creedence Clearwater Revival and The Grateful Dead (which, similarly, drew on Americana and classic country for its unique folk sound). In Run Downhill's case, visions of hard land and the cruel hearts that live there inspire a western fantasy, but that fantasy isn't far from today's life. Modern urban denizens, fighting to make a living in an increasingly expensive world of shameless survivors, may find themselves relating to Run Downhill's characters' struggles.
The record is "indie-country," a fusion that brings to mind what Phish did for the neo-hippie movement. Its country element seems ironic; its version of Americana is filtered through a cinematic, rather than a historical, lens. And there is magical realism here, too, as the music is played through vastly pedigreed bluegrass and country performers (Nate LaPointe on pedal steel and steel-string, Ken Lasaine on baritone guitar, Adam Levy on bass and Tom Moose on steel-string).
In the end, while the album is easily listenable, it is its poetry that sets Run Downhill apart. Its lyrics can stand alone, telling a story whose country may be an imagined place, but whose landscape, in the end, could be the American consciousness.
The album and comic book can be purchased directly through the bands' website. Run Downhill will perform live, with comic video projections, on November 11 at Comic Bug in Manhattan Beach (1807 Manhattan Beach Blvd., Manhattan Beach, CA 90266, 310-372-6704 ).
Jamie Kiffel-Alcheh is a writer and editor for multiple publications including National Geographic KIDS, CarleyK.com and Smashd.co. She is also a lyricist who has written for pop songs, ad campaigns and major motion pictures. She spent nearly a decade as Features and Entertainment Editor at Woman's World magazine.