TITLE: TRADITION
ARTIST: STUART MASON
LABEL: NATIVE HOME MUSIC
RELEASE DATE: May 26, 2015
Stuart Mason is from West Virginia but lives on California's central coast. He calls his music "oldternative" which is a good word to describe branching from old roots into unusual spaces. You can hear that in the arrangement of Red Rocking Chair with traditional lyrics and banjo but unusual harmonies and Tony Furtado's slide guitar. Ryan Davidson, who coproduced, plays bass on most tracks. That tinkering with tradition continues with Jesus Met the Woman in the Well on which Mason plays mandola and Tony twangs again. On Gospel Plow, which has a more old than alternative sound, Stu returns to banjo and Amber Cross adds strong harmony vocals.
Oil in My Vessel is from African-American fiddler Joe Thompson from the North Carolina piedmont. Tony adds a bluesy sound. On Going to Georgia, Gary Arcemont fiddles along with Stu's banjo. Amber again sings harmony. Rattlesnake returns to a more alternative banjo, slide guitar arrangement. Stu plays guitar on Pretty Saro with harmonica by Ryan and what sounds like a tambourine. Kenny Blackwell adds mandolin to Dark Hollow Blues, and Amber sings harmony. Next is a medley of a slow but sweet version of Coleman's March followed by a bouncy Fisher's Hornpipe with Stu on Mandola, John Weed on fiddle, and David Brewer on whistle.
The Old Crossroads is from Bill Monroe, and Stu plays banjo with Gary's droning fiddle. The Kenny Wagoner Surrender was collected in Missouri; Stu changed the melody. He plays banjo with Gary on fiddle. Next Stu flatpicks Flowers of Edinburgh and Staten Island Hornpipe on solo guitar. Talk about Suffering features Stu on banjo, antlers, and tambourine and, of course, vocal. All the Good Times Are Past and Gone has Stu on mandola, Amber on harmony, and Gary on cajun-style fiddle. The CD closes with Parting Friends which is just Stu's voice and banjo.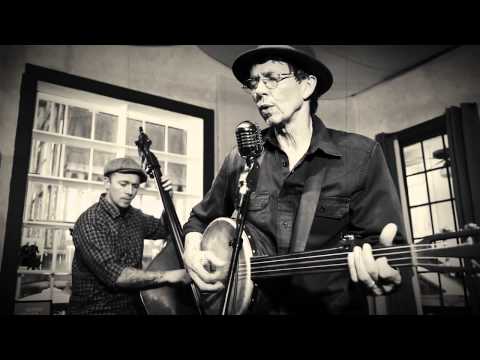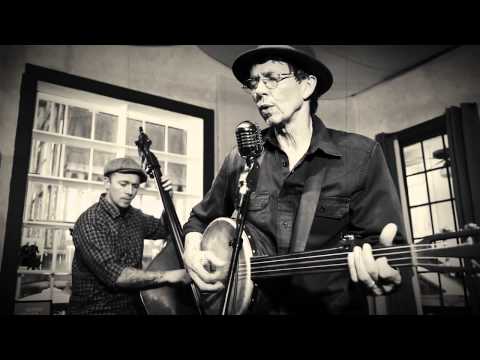 Listening to this recording and reading its liner notes is a bit like hearing an illustrated statement by Stu Mason both of where his music comes from and where it is going. Mason plainly likes to push the traditional envelope, but he does it with a clear understanding of where that envelope begins and ends. Thus we are hearing Tradition, with a capital T, filtered through Stu Mason. All musicians do that, of course. Stu Mason does it with artistry and flair, confidence on the several instruments he plays, and an expressive nasal singing voice.
Steve Goldfield is a board member and Old-Time Music Coordinator for the California Bluegrass Association. He also writes for Fiddler Magazine, Bluegrass Unlimited, and the Old-Time Herald.