TITLE: I CAN SWING FOREVER
ARTISTS: TRACY NEWMAN / CHARLOTTE DEAN
LABEL: KABEAUTY MUSIC
RELEASE DATE: DECEMBER 12, 2014
Today, many artists feel the need to record only the music that they have composed; for many, this works. The same holds true in the world of children's music. For every CD that stands out, there are two that are just mediocre.
Among the best we have Malvina Reynolds, Ella Jenkins, Jose-Luis Orozco, Suni Paz, Marcia Berman, Patty Zeitlen, Woody Guthrie, Pete Seeger and "Uncle Ruthie" Buell. Their music and stories have withstood the test of time.
I Can Swing Forever, by the mother/daughter duo, Tracy Newman and Charlotte Dean, are, poised to be included among them. The shared and lasting appeal of these artists is in their choice of songs with broad themes, presented in a clear, uncomplicated manner, young people can understand. These are the ones that, as adults we exclaim: I can't believe I still remember the words to that!
They have not unleashed, yet again, another album of songs which are didactic, "educational," and thank goodness, not overproduced. Rather, the focus is on playfulness, the bond between parent and child, and children's ability to feel empathy and kindness towards others.
"Oldies" rarely sung today, are presented with fresh arrangements, and are a welcome introduction for their new listeners.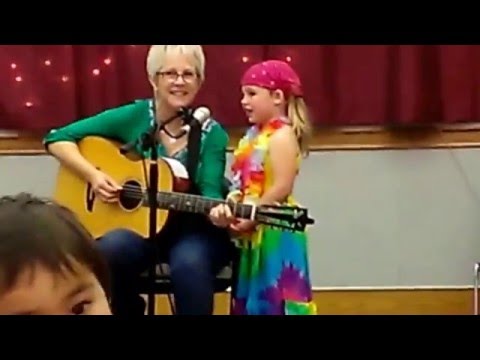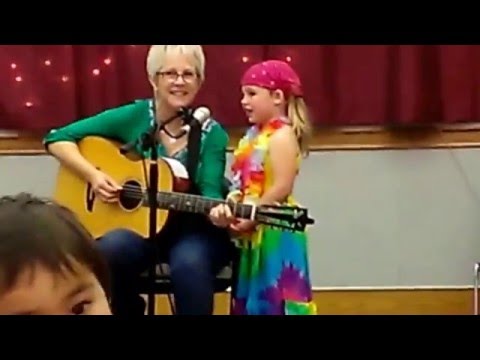 It Could Be A Wonderful World and Point Your Finger, will surprise you. Imagine subjects such as…hoping for a decent life for all… or using the topic of blood types to highlight the equality of humanity. Tracy deserves praise for including these songs.
What sets this CD apart is the selection of songs that challenge and invite deep thinking, which, when combined with appealing melodies, make the music timeless.
And if that is not enough, there is a companion Sing-Along Coloring Book with illustrations by Charlotte Dean that give it the feel of a picture book; one which need not be colored in to add to its charm. Credit is also due to the fine musicians who provided delightful, whimsical accompaniments.
Don't let this one slip away. You'll be enjoying this collection for years to come.
Stefani Rosenberg sings melodies of the Baka people (formerly of equatorial Africa), sea shanties, British folk songs, bluegrass, old time music and political and satirical topical songs. One of her specialties is the music and poetry of Robert Burns. In 1965, she attended the University of Mexico where she took classes in Mexican folk song, dance and art and learned songs from pre-conquest times up to the present. She was a bilingual teacher and is equally skilled in leading songs in both English and Spanish. Since retiring, Stefani has been teaching a beginning level international folk dance class at the Griffith Park Adult Community Center.