TITLE: CHEMISTRY
ARTIST: LESLIE BEAUVAIS
LABEL: LESLIE BEAUVAIS
RELEASE DATE: November 15, 2014
I first received my copy of Leslie Beauvais 's new CD Chemistry about 2 weeks before it was officially released. I had heard Leslie sing backup vocals for Severin Browne and a few times with Jaynee Thorne at John Zipperer and Friends concerts.
My first impression of her voice was very positive. Although I mostly heard harmony, she had good breath control and a pretty good range - Alto to High Soprano. When I heard that she was working with Ed Tree to produce her new CD, I was an instant fan and preordered through her social fundraising attempt.
Listening to Chemistry for the very first time in a quiet room with my Sennheiser's on, I fell in love with Leslie's beautiful voice. It's hard to say Leslie just sings 'pretty'. Instead she emotes the words while massaging the music so my ears and body felt warm. The lyrics of every song are intriguing but I have to say I believe If She Only Knew (track 2) and Mirage (track 6) were written about very personal events in her life. Her delivery of those particular lyrics is very convincing.
I feel that Leslie's voice is a finely tuned mix of Dusty Springfield's whispery airy subtleness and the upbeat and occasionally powerful tones of Petula Clark. I especially enjoyed Trippin' on Auld Lang Syne (track 1) as it felt like I could be 'skipping to the music'. Ed Tree's voice-doubling technique works perfectly for several of the songs having Leslie's voice 'ring' true. Chemistry (title track 5) is both soft and jazzy but my favorite song on the CD is Today (track 3) because I connected emotionally to the lyrics.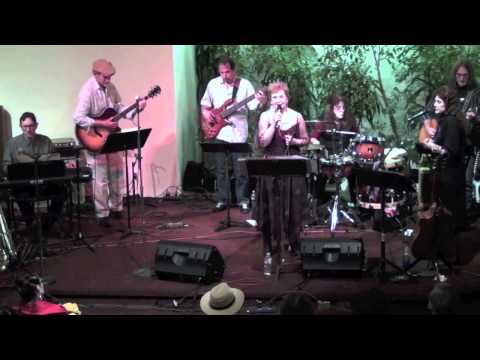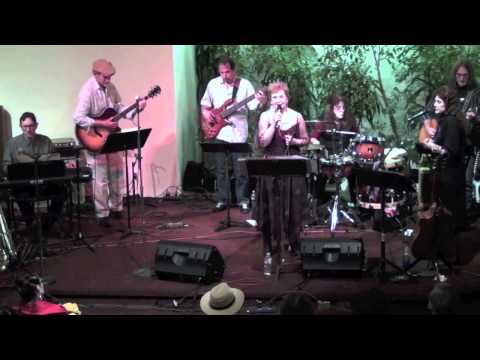 The last two songs My Quarter and Gumbo Child stem from Leslie's upbringing in southern Louisiana. My Quarter is a New Orleans roots song with a 'Preservation Hall' saxophone sound. Gumbo Child is similarly based in south LA with a squeezebox backing.
If you are looking for a solid 50 minutes of pleasure, pick up a copy of Chemistry- your ears and your spirit will thank you!
Ron has been active in the SoCal music community since 1998. With his wide range of Engineering disciplines he started audio recording live house concert performances and post production engineering to give the performers a copy of their shows. This went on through 2003 when he shifted from audio recording to video recording. Now amassing 7 HD cameras he is a known presence in Southern California as the "go-to guy" for live performance video recording. In 2004 Ron suffered a debilitating stroke but he has remained a supporter, promoter and venue host throughout it all.