TITLE: KNEE DEEP IN HEAVEN (PO KOLANA W NIEBIE)
ARTIST: JANUSZ PRUSINOWSKI TRIO
LABEL: SŁUCHAJ UCHEM/ORIENTE MUSIK (4025781210628)
RELEASE DATE: 2013
I've been spending a lot of time in heaven lately. Admittedly, it is not through any good deeds of mine. My divine adventures must be credited to the Janusz Prusinowski Trio.
Fully coming into my consciousness during the California leg of their U.S. tour this past October, I've become enthralled with the Prusinowski Trio's music: a beguiling interpretation of traditional Polish melody and song which—while sincerely connected to the roots established by village masters—blooms with an originality, intensity and beauty that is increasingly rare in the burgeoning realm of contemporary "world music" releases.
In concert, the Trio sweep the audience into an intense world of sounds—melody, beat, drone—which create a range of visceral sensations ranging from unbridled joy to the inexplicably bittersweet. This is accomplished not only by the music, but by the excellent musicians themselves whose genuine and deeply felt expression of the music is particularly evident live.
The Janusz Prusinowski Trio's third and latest CD, Knee Deep in Heaven, is a work of vivid beauty which can be enjoyed purely as an album of catchy tunes with irresistible beats and lovely ballads or on deeper visceral and insightful levels. The album merits multiple listens if one wants to delve fully into its considerable offerings.
As the title implies, Knee Deep in Heaven embraces heaven as a theme, although less a celestial form than an earthly concept. The divine manifested on this album is intertwined with our moving, dancing, corporeal selves—quite logical when one considers that a large part of Polish traditional music is dance music. The Trio's interpretation of traditional music and lyric laced with Prusinowski's adaptation of the works of three renowned poets serve to warmly and skillfully shepherd the listener on a wonderful journey that ranges from the simple, yet universal, experiences of ordinary villagers (Mazurek About Love) to the fantasies of young lovers (King and Queen) and from intense earthly delights (You Must Have Known Something, Girl) to rapture in communing with God (Complaint).
What's more, turning is often a focus of the Polish dance tradition and as any Sufi dervish (or for that matter, a Scandinavian, Transylvanian, or contra dancer) knows repeated turning can bring one into a sort of reverie. Many of the pieces on this album, often based on a cyclical mazurek rhythm, have a similar effect. Ciarkowski's Mazurek, Mazurek About Love, Mazurek On Foot, Kretowicz's Równy, Lubelski From Kolberg's all stir the listener to move not just outwardly but internally almost to a cellular level.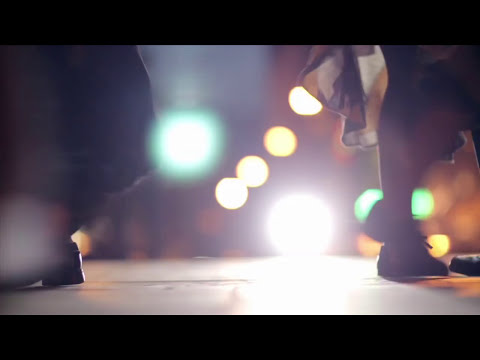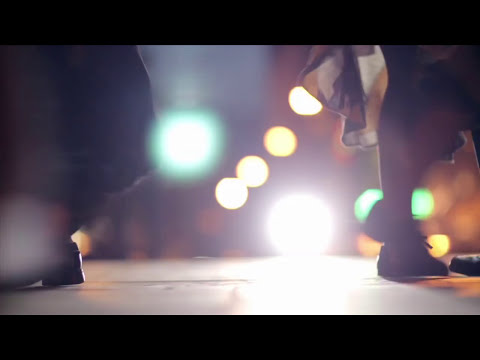 One of the beauties of this album is that each member's contribution, each instrument's role is similarly captivating because the musicians take full advantage of the characteristics and capabilities of their instruments.
Janusz Prusinowski's vocals are engaging and give one an appreciation of the expressive beauty of the Polish language even if one does not understand the words. Moving from playful and enthusiastic to serene and balladic, Prusinowski's singing has the ability to soften even the most hardened heart. These genuine attitudes are carried over into his expressive fiddle (which can soar as well as get down-and-dirty), his sparkling dulcimer and a surprisingly light-fingered accordion.
Wind instruments have a vital involvement in our ecstatic passage as well. Michał Żak on wooden flutes, shawm and clarinet and Szczepan Pospieszalski on trumpet propel us, seduce us and soothe us with their intoxicating notes. On King and Queen, the combination of the dreamy, almost languorous winds, the bright exotic dulcimer, the stately drum, and sensuous vocals are mesmerizing.
Providing an irresistible call to dance are two Piotrs who are astute custodians of rhythm. Piotr Piszczatowski, who plays bębenek (a stick-hit tambourine) and barbaran drum (A two-headed drum, held vertically often with percussive instruments attached. In this case, a cymbal on top and a triangle hanging at the side), prudently delivers gentle and dignified pulsations or intense and penetrating beats and jangles. Piotr Zgorzelski's basses underpin most tunes which, droning or whirring on the weightier tunes and ringing or lilting on the sweeter ones, provide an essential drive that urges movement in the feet and the soul.
Kretowicz's Równy on Soundcloud
Maria Siwiec, one of the tradition-bearers with whom the Trio studied, provides heartfelt guest vocals on three tracks. Her inclusion is an important reminder that this music was—and still is—sung by ordinary people and whose beauty lies in the feeling of the lyric through life's experiences.
A final detail: the song order on this CD is perfect, so give yourself the time and space to experience this album in one sitting and in its entirety. If you do, I have the feeling that you'll be transported to paradise as well.
You can listen to snippets from the album and purchase it from CDBaby.
Suza is a long-time folk dancer with a natural affinity for music—from early punk rock to world—that stirs one to move. Her Polish roots initially drew her to the Janusz Prusinowski Trio and currently she spends much of her free time catching up via the Internet on the traditional and folk art scenes of Poland.