ARTIST: BLAME SALLY
TITLE: SPEEDING TICKET AND A VALENTINE
LABEL: NINTH STREET OPUS
RELEASE DATE: May 2011
Blame Sally is a band based in the San Francisco area. This quartet of talented women singer-songwriters came together in 2000, putting their individual careers on hold to form a group that is far more than the sum of the parts. They perform a passionate and melodic mix of acoustic folk-rock tinged Americana music with rock, Latin and even occasional Celtic flavors.
Monica Pasqual (piano, keys, accordion, melodica, vocals), Renee Harcourt (guitar, bass, banjo, harmonica, vocals), Jeri Jones (guitar, bass, Dobro, mandolin, vocals) and Pamela Delgado (percussion, guitar, vocals) have found an infectious energy together, which combined with their great songs has led them to develop an ever-expanding and intensely devoted audience.
It's rare that a studio album is able to capture the vitality and exuberance of a band that is best known for their dynamic live performances. Too often, the interaction between band and audience doesn't survive the transition to the starkness of the studio. Yet, after a very successful collaboration with Grammy-nominated producer Lee Townsend on their last studio CD, Night of 1000 Stars (2009), Blame Sally opted to self-produce this time, striving to capture the magnetic energy of their live performances on the CD. I'm happy to say that they have succeeded.
Speeding Ticket and a Valentine is Blame Sally's latest release on Ninth Street Opus, a Berkeley-based label that is also home to Americana favorites like Carrie Rodriguez and Sarah Lee Guthrie & Johnny Irion. This follows last year's live release Live at Stern Grove which showcased the strength of their live performances.
The CD starts with Bird In Hand, for which the band has come up with a very entertaining and nicely directed music video. The song, written by Monica, has a distinct Dylan influence and would fit equally well within an Americana or a modern Country Music format.
It's the quintessential romance tragedy told in a way that immediately makes it feel like a classic. The harmonies are tight and the production is top notch, which holds true throughout the collection.
Big Big Bed is a song written by Oakland based songwriter Jane Selkye and is the only song on the CD not written by the band. It's a reminder to hold on to your dreams, but even more it encourages dreaming big, which Blame Sally has done with this CD. Each of the members is an exceptional musician and their playing is finely captured in this recording. The theme of holding on to your dreams and dreaming big is very much at home as a central motif at a Blame Sally concert.
Living Without You, written by Renee, will fit nicely in today's Triple-A radio, or what's left of that format on the airwaves. It's a rocker with true pop sensibilities. The driving bass line evokes a sense of urgency and when the chorus repeats "living without you" it's hard to tell if that's a cry of pain or a shout of joy in the sentiment.
Mona Lisa Smile is a hauntingly beautiful song of Monica's which takes a melancholy look back on a relationship that didn't live up to expectations:
But no one ever said I'd have to be
The Mona Lisa with a smile
I can't get out of bed, can't you see
This misery is not my style
Pam Delgado's lead vocals are particularly effective on this one.
She has a way of instilling passion and zeal into the song.
Pajaros Sin Alas, another Monica penned tune, is not the first song that Blame Sally has recorded partly in Spanish. The translation of the title is Birds Without Wings. The Latin flavor of the song works exceptionally well for Blame Sally. In fact, some of their strongest songs have been Latin flavored, like their live cover of La Llorona -- a concert favorite -- which is particularly powerful.
The CD continues with Throw Me A Bone, another of Renee's compositions. This is a contemporary Americana folk song that expresses a frustration with everyday life and a yearning for more.
Rather than being a somber song about what can't be achieved, it places the focus on the thirst for more in life. The alluring harmonies are up front and strong. The blend of voices is definitely a strength throughout all of Blame Sally's oeuvre.
Back In The Saddle is credited to the full band and as it's the only song that mentions Sally in the lyrics, it's hard not to think that this is the band's look at themselves:
Every day Sally's supposed to look younger
Can't let them see desperation of hunger
Feathers are flying
But everything's running on time.
Countdown is a song with a funky new wave vibe that talks about the craziness world around us and how love can be an anchor in these turbulent times. There's a strong Martha Davis and The Motels influence in this one.
Wide Open Spaces might be the most optimistic song on the CD, talking of new starts and open spaces. This not to say that the rest of the music is despondent and joyless. On the contrary, even when Blame Sally is probing the struggles of the world around us, they manage to do with an exuberance that permeates all of their music. This track should be a big hit on the Americana charts.
The CD finishes with Take Me There, another melodic folk tune which is a mercurial piece, setting a feeling with both its lyrics and melody. This is a very personal track from Monica. It seems to be a search for simpler and maybe happier times, but it comes from a perspective of understanding that come with age and experience -- something Blame Sally does exceptionally well.
The diversity of musical styles within this CD is impressive and keeps one's attention. Blame Sally manages to conquer each musical genre with equal virtuosity and finesse. This comes at least in part by the experiences and various backgrounds of the individuals. Jeri Jones brings a great deal of R&B and country influences, Pam brings a soulfulness, Renee has a great deal of jazz influence and Monica studied classical piano. Together they mix it up with some true folk elements to come up with a winning recipe.
This does mean that for those who are narrow in their music interests, a couple of the songs on the CD could well be outside your euphonic spectrum. But for those with open ears and eclectic tastes who like quality music played by a band that can truly rock with the best of them, this is a CD that doesn't have any weak elements.
Blame Sally gets stronger with each release and there is something for everyone in this collection. I highly recommend viewing the very informative album preview that the band put together to help promote Speeding Ticket and a Valentine: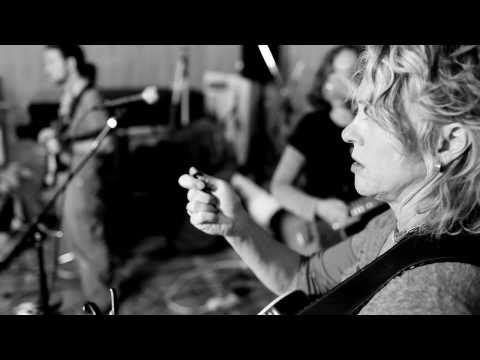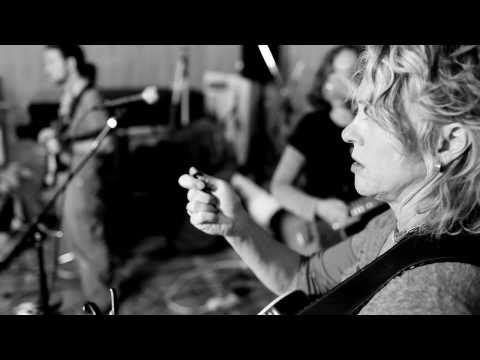 Speeding Ticket and a Valentine can be purchased at their website.
Russ runs a number of music related websites including the Jackson Browne Fans Page. He and his wife Julie have hosted Russ & Julie's House Concerts in Oak Park, California for more than fourteen years which is one of the more established house concert series in Southern California, Russ & Julie enjoy sharing their love of music with the community around them.