Year in Review 2016:
When the Light Fades and the Darkness Descends, Music Provides the Balm
In a year when the stark seriousness of political upheaval, climate carnage, and death's relentless inexorability oft had the upper hand in our vertiginous world, let us take sustenance from the music that kept us nourished. From the algorithmically shuffled iTunes playlist finding just the right songs to those transcendental live moments in the nightclub, concert space and living room when space-time wobbled and our spirits leapt, the music kept doing what it always has—provide the balmic soundtrack that helps make life worth living.
The guitar's sweet wail, skronk, tinkle and groove gift kept on giving. Richard Thompson left no doubt about his place among the greatest players picking (and songwriters musing) at the intersection of rock and folk during his mid-May concert at the Teragram Ballroom. And Richard's genius turn was not the only highlight-reel show at the new (and highly recommended) venue near downtown L.A. Young Tuareg desert-blues master Omara "Bombino" Moctar entranced a weeknight crowd during his April gig, gently swaying and fiercely interstellar overdriving, turning the tuneage from his wonderful album Azel into transitory magic on the dancefloor.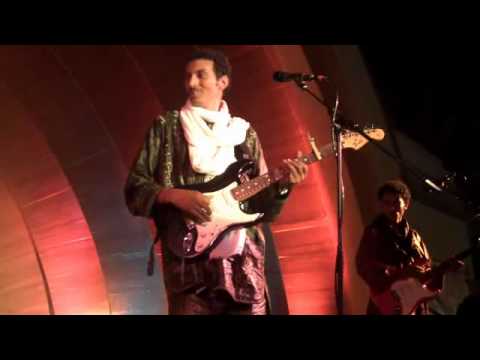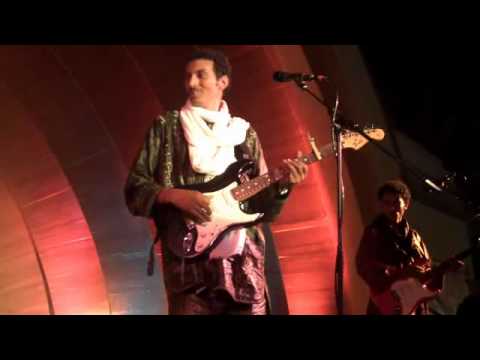 Speaking of groove, a double-dose of Congolese tribal trance-roots rockers Mbongwana Star graced Southland stages, first at the semi-intimate confines of the Roxy on the Sunset Strip in April and then in August as part of Grand Performances' summer season. Local heroes Dexter Story and Wondem opened the Roxy show, their funky Ethio-whatsit blend--showcased on one of the year's most sublimely satisfying albums--pulling in the punters and shining a light on one of L.A's best new bands. But Mbongwana Star took it to another level that night, as the few hundred in that legendary room were swept up in the Kinshasa-based band's mad hypnotic swirl of uninhibited feel-good dance craziness. When the Congo combo came back through town, it took a little longer for the desired effect to kick in, but midway through their second set at California Plaza, all bets were off—and so was the infectious energy coursing through the crowd.
That infectious energy thang was also in play at a cluster of shows at the Skirball Cultural Center. This year's Sunset Concert series went from strength to strength, with L.A.-based Brazilian sambista songbird Thalma de Freitas sending the crowd home with seriously smiley vibrations and the New York-based, Afro-Colombian-inspired MAKU Soundsystem righteously throwing down cumbias, champetas and other funky tropicalisms with unrelenting passion and fire. Although not part of the series, A-Wa's Skirball late September gig provided a different kind of musical contagion. The Haim sisters' three-part harmonies rang out, richly hued with their Yeminite-Israeli roots, while the band stirred the pot with rock, Middle Eastern trad, electronica, reggae, hip-hop and other streams of musical consciousness. A-Wa's Habib Galbi also ranks high on my 2016 playlist, prompting me to turn that shit up when "Lagaitani Ialtarig," "Ala Wabda" or any of the other tracks shuffled into earshot.
A quick-hitting list of other memorable shows must include the book-ended dose of Nawlins neo-retro brass-band funk at the Echoplex, courtesy of the Soul Rebels in March and Rebirth Brass Band in October; Cubana singer Dayme Arocena's celebratory turn at the Eagle Rock Center for the Arts in March; the discovery of local roots-Cuban delighters Changüí Majadero one boozy July night at La Cita Bar downtown; and the wonderfully curated "Soy Africano" revue at Grand Performances in June. I'd be remiss in not mentioning two other groovy shows that I reviewed for Folkworks: the Show Ponies and Atash.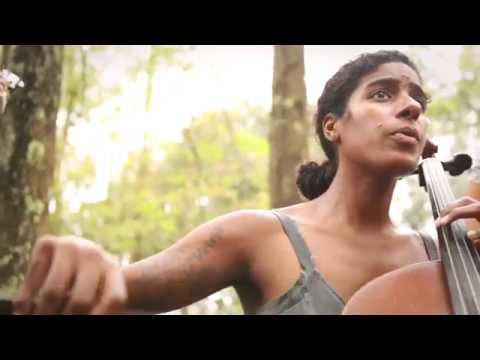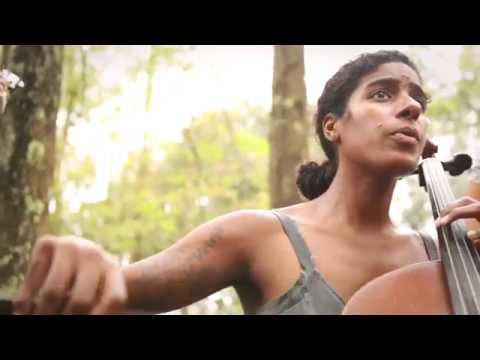 Although my ever-morphing playlist spans more than the usual Folkworks musical continuum—I do love me my jazz, psychedelic garage-rock, alt-Americana and spacey electronica—several slabs of rootsiness kept the abyss at arm's length whenever they popped up in 2016. The mutant strains of new English folkies Stick in the Wheel's From Here hit me between the ears with its in-your-face snarling charms, while Leyla McCalla's A Day For The Hunter, a day for the prey made me marvel at how beautifully she works within the American string band tradition while pushing its boundaries. The polyrhythmically perambulative Haitian charms of Lakou Mizik's Wa Di Yo sent me spinning with joy. With notables like Lucinda Williams, Tom Waits and the Blind Boys of Alabama turning their guts inside out, seemingly each cut from the God Don't Never Change: The Songs of Blind Willie Johnson tribute-compilation brought me some bluesy gospelly sweet relief when the algorithm popped a track up into my ears.
No year in review list would be complete without at least one recommended music book. For 2016, the nod goes to Chris Morris' Los Lobos: Dream In Blue, believe it or not the first book focused on our roots-rockin' Los Angeleno local heroes. Chris has known the Lobos lads since they first broke out of the Eastside in the early 1980s, has been to a shitload of their shows, and interviewed them many times. He channels what makes the band so special while telling their story in a highly readable, well-researched, distinctly non-gossipy style. Kudos to Chris, one of the best of a diminishing breed of music chroniclers grounded solidly in proper journalism with a splash of passionate gonzo fanboy thrown in.
The sound started faint, then the volume grew
A trickle, a steady stream, a torrent
That mighty flowin' river
Washes over us all
Tom Cheyney has been writing about the global and roots music scenes in Los Angeles and around the world since fax machines were high tech.