Dave Soyars' Top Ten 2014
1. Bob Dylan and the Band – The Bootleg Series Vol. 11: Basement Tapes Raw (Columbia Legacy)
That music done by Bob Dylan in 1967 is better than any other record released in 2014 is not in itself surprising. That the artists that make up the rest of this list – a varied and talented crew – are all pretty far behind might be. Then again, not even Dylan himself has quite managed the same combination of effortless intensity in the almost half-century since.
2. Mike Farris – Shine For All the People (Compass Records)
Formerly the singer in The Screamin' Cheetah Wheelies (roots influenced, but decidedly a rock band), Farris found drugs, then God, then finally a transformed vocal style. Whether you're a believer or not, you'd pretty much have to use the word 'blessed' to describe that voice, one of the greatest R&B instruments you'll ever hear, with a musical sense from great Memphis soul like Al Green and a spiritual sensibility that carries a non-denominational message of hope and redemption.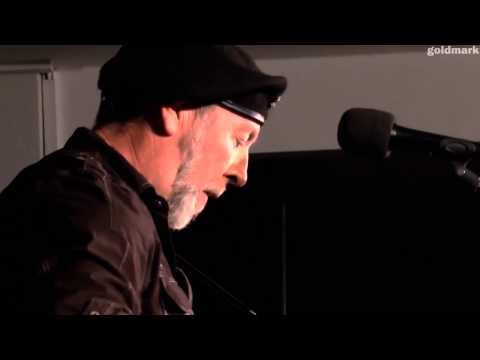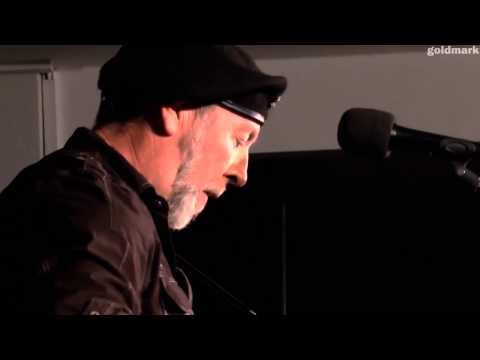 3-5. Thompson – Family (Fantasy/Concord)
/ The Rails – Fair Warning (Island)
/ Richard Thompson – Acoustic Classics (Beeswing)
Whatever family drama and bad feelings may have passed between them, there's obviously an enormous amount of talent and mutual support within the extended Thompson family, which include ex-spouses/musical partners Richard and Linda, son Teddy (producer of the family album), and daughter Kamila (half of the Rails with husband James Walbourne). A third generation is even coming up, with grandson Zak Hobbs also contributing to the family album (as well as Linda's solo album of last year). All three records are well worth hearing – the Family one for the surprising amount of variety despite the obvious musical influence they've had on each other (Teddy's one rule was that the performances had to be kept entirely 'in the family'), The Rails for some lovely vocal harmonies on a nice combination between contemporary song and the occasional traditional number, and Richard's for the deep song catalog and virtuoso guitar playing (which seems to somehow keep getting better). The younger two generations still have "stay tuned for future developments" stamped on most of what they do, but it's a rich world with so much Thompson – collectively and singularly – in it.
6. Martin and Eliza Carthy – The Moral of the Elephant (Topic)
Speaking of which, while Martin's stamp on the history of English traditional music has been an undisputed fact for most of our lives, daughter and fiddler/singer Eliza has been establishing her own career both with and without father Martin and mother Norma Waterson for a surprising decade and a half. While Martin's voice doesn't have the power it once had, there is something perfect about their two voices together, particularly on a haunting version of the traditional Bonnie Moorhen. And of course the man who almost single-handedly invented a style of guitar accompaniment is still the master of it, and like his pal (and occasional collaborator) Richard Thompson, is not just still at it, but playing as well as he ever has.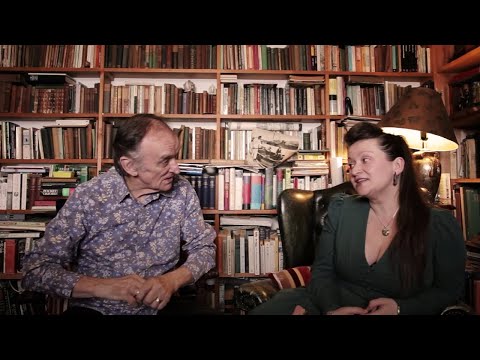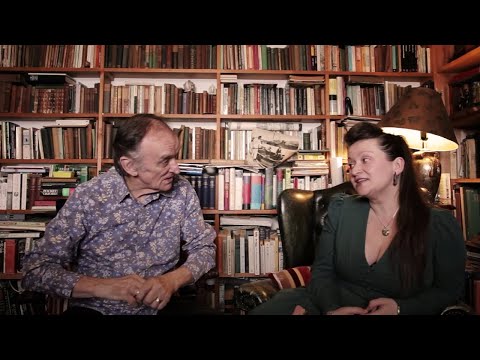 7. Leonard Cohen – Popular Problems (Columbia)
That he's doing anything at the age of 80 is a remarkable thing, but the never-prolific poet/songwriter is not just staying busy, he's keeping up a pretty good pace – the two years since his last studio album is just about the shortest such period in his 45+ year career. Being a poet (though he's also an underrated musician), he doesn't have any agenda for his music other than to help deliver the songs, and his talented band mostly stays light on their feet as he does just that, with a world-weary but still compelling voice.
8. Tinariwen – Emmaar (Anti)
There is no greater example of the thin line that exists between genre labels than this record, put out on a rock label and featuring musicians who play electric rather than traditional instruments (in collaboration with several American musicians, in fact – on their first album recorded entirely in the US) on their music with ancient roots. They are probably stuck with the vague 'world' label no matter how much international success they have, but the similarity between the music of Northern Africa and American blues is now very much a two-way street. If treated as freshly and unpretentiously as it is by the musicians of Tinariwen (who claim to have never heard US blues until they started traveling internationally about a decade ago), it can only be a positive thing.
9. The Duhks – Beyond the Blue (Compass Records)
The members of the Duhks are still relative youngsters; it's hard to believe they've already been around for over a decade. Their solid musicianship – steeped in the traditions of many countries – is only half the story. If modern technology has brought the world closer together, then combining traditions has become the natural state of affairs rather than a novelty. The Duhks – who grew up steeped in both tradition and transition – treat it as such, with the right balance of frivolity and seriousness. "You Go East, I'll Go West," which seamlessly combines a Klezmer-esque original tune with an American fiddle tune, then floats some lovely vocal harmonies up top, is the best of many examples.
10. Sam Amidon – Lily-O (Nonsuch)
The good news is that there are plenty of young people still carrying the torch for traditional music. Amidon, born in the early 80s, provides a great example. The bad news is, most of them don't have Amidon's awareness that having 'the right influences' isn't enough – you have to do something to make the songs your own. And while Amidon's success rate isn't quite 100% - the electronic effects on his voice and playing can at times have a distancing quality – he at least can play fiddle and banjo as if they're part of a living, breathing tradition rather than a tool for those desperate to relive an idealized past.
And honorable mention to:
David Crosby – Croz (Blue Castle)
Not on the list as It's not all good by a longshot – whatever damage years of drug abuse did to his voice age has furthered – but there's enough good here that I don't want to ignore it either. He's still playing and singing with personality, redolent of an age when quirks came from individual character traits rather than production trends. Crosby may not have the angelic voice any more, but he still has a revolutionary rhythm guitar style and a unique sense of phrasing. "The Clearing," in particular is one of the tracks of the year, managing a stately grace in its muted celebration of the joys of letting go. His estranged pal Neil (whose own new record has some nice moments, but doesn't really fit here in terms of quality or congruity) may be the best bet out of C, S, N and Y to rage against the dying of the light, as he's been raging against something for his entire career. But Crosby, who probably wouldn't've been anybody's bet to be the one to grow old gracefully, is doing just that.
Dave Soyars is a guitarist, electric bass player, a singer/songwriter, and a print journalist with over fifteen years experience. His column features happenings on the folk and traditional music scene both locally and internationally, with commentary on recordings, as well as live shows, and occasionally films and books. Please feel free to e-mail him at dave@soyars.com