RIP: DUANE THORIN
(June 13, 1950 - March 29, 2017)
From Larry Wines: Duane Thorin performed in and produced a lot of shows at the Coffee Gallery Backstage. He and Bob Stane went back a long ways. Duane booked folk stars of the 1960s in shows at the Ice House.
When P.F. Sloane thought about performing again, Duane put him together with Barry McGuire and John York and booked Phil's first "return to show biz" at the CGB. Duane knew everybody. He was amazing in the Pete Seeger tribute we did at the CGB. He didn't just cover all the folk anthems -- he breathed fresh vitality into all of them. And nobody was better with the standards of the Great American Songbook. Of late, he was bowling 'em over with tunes from musicals. He and I sang a duet medley from "Camelot" in the car a while back. He could have been Robert Goulet for those few minutes.
Duane and I were good friends. Happily, many can claim that. We're all stunned and grieving.
From Robert Morgan Fisher (via Facebook):
The mighty Duane Thorin has passed--brain hemorrhage. His performance last month at TCGB in Alta Dena was his last show ever. We all did songs in support of Paul Zollo's new book on songwriting & Duane's version of "Sunrise, Sunset" was simply astounding. Loved him dearly, can't imagine never sharing the stage with him again.
My condolences on the loss of a good friend.
Larry Wines:
Yes, Duane was a dear friend. We took road trips, had fine conversations, exchanged long philosophic emails daily (usually multiple times daily). He was going to come to the desert next week -- we were going to go see wildflowers and I was set to introduce him to the living ghost town of Randsburg.
Duane was even my agent for a couple years, and he always delivered everything he promised. Good guy. Thoughtful. Ethical. First rate human being. Astonishingly well-read. He was still turning concisely focused alliterative phrases as late as messages the end of last week.
Robert's post is a nice tribute. He is wrong about that being Duane's last performance, though. Duane played and sang that same night at a tribute to the late Jules Dervais. And the big, public musical memorial for Jules is this Saturday -- where Duane was set to be, essentially, the co-producer. Now it'll be a doubly sad affair. Hopefully not awkward for the Dervais family, since everyone attending will be mourning both the patriarch of their clan and Duane.
Ironic that I had convinced Duane to enter the TBFC vocal competition this year, because a win there would increase his cachet for bookings in other venues. Gads, he was an amazing singer and a damn good guitarist. You may recall, a few years back, Bob was approaching his old friend Jay Leno about Duane. Specifically, it was a request to put Duane's duo, The Bohemian Soul Rustlers, on the Tonight Show. Then, in an as abrupt and strange as any show biz disappearance ever, Duane's duo partner upped and vanished -- for something like four years.
The other aspect of Duane's passing is that the family asked that word not be sent out that he was gone. It's because Duane was very close to the Licata Brothers. One of them, Jimmy, is in England on a semester abroad program. His brother, Tony, and their mom and dad, didn't want Jimmy to learn the news in a Facebook posting. Jimmy is sitting down to take his midterms this week. But someone posted it and then others began a social media dialog and I don't know what happened from there. The Licatas are good people, as sensitive as we all should be to the needs of others. Duane found kindred spirits as well as musical prodigies in their house.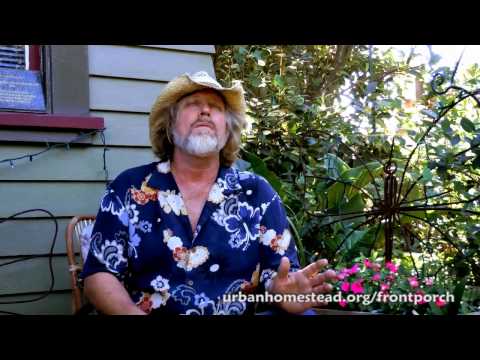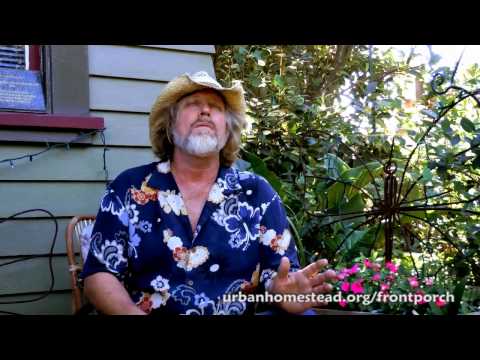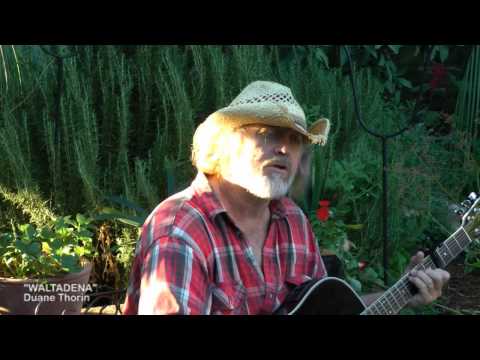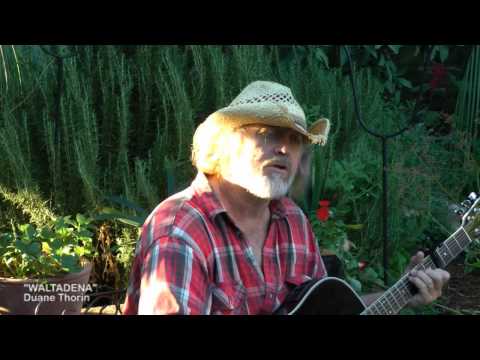 Singer song-writer Duane Thorin soars in his new anti-banker, populist, parody song about a man living in his coup de ville because the banksters have foreclosed on his home. Theme song for Occupy Los Angeles. Duane's website