WAYNE SLATER-LUNSFORD
(February 14, 1951 – November 4, 2016)
Remembering Wayne Slater-Lunsford
Including previously published appreciation by Lindsay Ortiz
We aren't starting this with all the usual stuff, like when he was born and his years of essential contributions to key annual events, where most people in music knew him. We'll get to that. First, we'd like to remember someone for the essence of who he was, and afford a chance to get to know him for those who didn't have the privilege.
It took a while to be able to write this. It has been a tough year for music makers and bringers of words and music, and for those who knew or loved them and anxiously awaited the product of their creative endeavors. Because far too many resonant voices have been forever silenced by death during this tumultuous 2016. Each of us carries their names in our own creative conscience.
Bearing the pall passes quickly, and human resilience discards the crepe and black lace and keeps their songs resounding through the passages of our minds. That's true for the mega-famous names on this year's list. But fame is not a requirement for leaving a void. It's just as true for an artist whose influence imparts meaning on all who knew them. Whether famous, or never-quite-famous, the power of an influential artist leaves us with the same need to hear their voice and guitar again.
Wayne Slater-Lunsford qualifies. His passing left us with the sense of all that. His body of work is outstanding, if woefully "under known." That includes his songwriting, recorded performances, storytelling, and creative writing. It includes his organizational and logistical skills as a stalwart in festival and concert planning and production.
It prominently includes his electronic wizardry in what he always called "sound reinforcement." He gently insisted on that term to take the attention away from the mics and amplifiers and mixers and speakers, to return it to the essential reason for being there -- the performance by the artist. Wayne owned a lot of gear for many years, was the sound engineer of record for countless festivals, and was a crowd-pleaser at the ones that scheduled stage time for him to do his own set. The late, great California Traditional Music Society (CTMS) was one of his annual clients and a beneficiary of his artistry on and behind the stages.
Wayne had played the coffeehouse circuit in Florida long before any of us knew him. He had opened there for big names in the folk world, being just old enough to cross paths with most of the giants of the late 1960s. And there in Florida, as he developed his performing craft, he did his share of headlining. Even if you thought you knew pretty well, you didn't know that unless you engage him in conversation about it. Wayne didn't have the kind of ego that led him to dispense impressive answers to simple questions. He wasn't bashful, but he didn't keep the reed wet on a back-pocket trumpet. But you knew, if you took the time to know.
That was elemental to an important part of his personality. It manifested in many ways. Like his bear hugs that put his chin over your shoulder and told you he really was happy you were there. Whether you had time for a conversation or just a smile and nod before one of you went on stage or led a song circle or presented a plan for the next festival. If you were on Wayne's extensive list of friends, he made you feel it.
Part of that was his elemental to his expression of religious values. Which were more centered in humanism than anybody else you know with religious values. Peace -- not just anti-war -- aligned with social justice and racial justice, and love for people and creatures great and small, were all themes in his life, his writing and his music. Plus a regard, best described as respectful awe, for the natural systems and processes of the Earth and all its abundant expressions of life. All were what he celebrated and implored with his music -- and central to knowing Wayne Slater-Lunsford.
That crazily verbose last name was the product of his marriage to Charlotte, an expression of his respect for who she is. Deprive her of her name? Part was the spirit of the times, the rest was the two of them.
Others earned Wayne's respect with some determination to make a difference, no matter how big or small. He was happy to lend his talents in support or to lead when the situation called for it.
In 2004, I envisioned an acoustic Folk-Americana music festival for charity in the California desert. Two friends with heavy-duty CTMS credentials signed-on instantly as co-producers. They were Wayne Slater-Lunsford (of course) and Chris Hingley. She left us all in 2007. Chris owned Rancho Raviri, the last of the almond orchards and only one turned confectionery in Quartz Hill, California. Immediately, I had a desk, a computer, and a bunk for work nights that went too late at "the rancho." I knew that Wayne was behind that, because I didn't know Chris very well. He did things like that.
Their work became ever more important, because I found myself working in Seattle that summer. (In fact, I returned only because of the festival, or I'd still be in Seattle now.) Chris secured Antelope Valley College in Lancaster as the venue, prepared all the contracts, and set-up the financials. I booked the acts -- eventually topping 70, both full acoustic bands and solo musicians, from deep traditional roots music to the innovative performers of the then-burgeoning Acoustic Renaissance. FolkWorks co-editor Steve Shapiro played it with his Irish band. The hottest acoustic acts in L.A. all played it, and acts came from as far as Colorado. At the time, it had more featured performances than any one-day festival in California history.
Somehow, Wayne arranged all the sound. Contacts and charisma got it done. Artist Joan Enguita signed-on as a planning/production supernumerary for Wayne and Chris. And, well, Wayne did everything that needed doing. I drove him crazy, and he was slow to realize that his own enthusiasm fueled the manifest destiny to keep adding more and more acts. The Desert Song Music Festival benefitted Project Hope, a top-rated charity that operated the S.S. Hope hospital ship.
In typical Wayne fashion, he sought to make it an annual event. He produced a necessarily smaller version the following year, before the college's price tag precluded continuing. Nonetheless, Wayne assumed the mantle as guru of Desert Song Productions, doing a series of concerts and house concerts over the next several years, with all the money going to the artists or to charities.
Professionally, Wayne was a man of many talents. He was happiest when his writing earned his paycheck. Of course, that meant writing in non-artistic settings.
That brought the best job he had during the years I knew him. Wayne was then in aerospace, writing proposals and tech manuals and marketing materials, things usually requiring a team to cover all the specialties. But they had Wayne. The company was developing large "UAVs" -- Unmanned Aerial Vehicles. Today we call them drones. When all that was about flying platforms for cameras and instrumentation that could stay aloft a long time and cover vast distances to assess conditions on the ground -- like measuring watershed resources or how many dangerously dead trees were standing in the forests, or what kind of horrific damage was being by surface mining in some obscure place -- Wayne was proud of his role.
Things changed. It became the era of near exclusivity for military applications of drones. When "his" drones were re-designated as aerial weapons platforms, Wayne lost it. His willingness to participate and his job were both gone in a single moment when he reaffirmed his values and lost his career.
Wayne became a struggling freelancer in a bad economy. Still, he made time for his art. Then came the cancer diagnosis. He didn't have long unless he accepted the textbook regimen of toxic treatments. So he did.
Wayne's son, Michael, says, "My dad was a fighter, and he gave cancer the best fight he could. He tried radiation and chemotherapy, but a year ago, the cancer returned and he underwent another round of chemotherapy. Finally they gave him an immune suppressant which also failed. He spent his last year fighting and living and giving. He left behind a lot of love, work, music, family, and friends. I still remember two months ago when he was worrying about everyone else. He always gave his heart and his mind to be fully invested in those he loved."
We'll get to that treasure-trove legacy of his art and music.
Michael tells us, "My dad passed peacefully with me and my mom at his side on November 4, 2016. He was peaceful and comfortable and in his own home. We laid his body to rest with a green shroud burial in Twenty-Nine Palms at Joshua Tree Memorial Park on November 11. His memorial was held at AV Reach in Quartz Hill on November 12."
Whether anyone else makes the connection of Wayne's chosen resting place with that of Gram Parsons, we feel the need to note it.
An untold number of his friends, especially his many friends in music, did not know of his passing, or of the arrangements in time to attend. Hence, this lengthy tribute.
Michael speaks to all of us in that regard, saying, "We would have loved to see you there, but we understand. We wish we had done more to reach out to others not on Facebook.
Michael continues, "He left behind a family with his wife Charlotte, his kids Michael Slater-Lunsford, Christopher Slater-Lunsford, and Jessica 'Avery' Callenback as well as four grandkids, Samuel, William, Alexander, and Jeremy Callenback."
Lyndsay Ortiz, a fellow writer and friend of Wayne's, wrote a memorial for the Butler's Coffee website. It was a venue Wayne had played many times, and which, in an added note of poignancy, hosted its own final performance just after Wayne's death; it is closing its doors this weekend.
Lindsay covers the needs of an obituary and conveys much more:
---
(February 14, 1951 – November 4, 2016)
Wayne was the main man behind Desert Song Productions, and was also a "ringtailed raconteur" (his words) and an accomplished musician in his own right, with an encyclopedic knowledge of all things music, and really, all things in general. But then, what do you expect of a U.S. Air Force brat with a brain about two sizes too big? Wayne was born in Georgia, and raised in a dozen locations across the US and England, eventually graduating from high school in Jacksonville Florida, where he learned to sight-read choral music. A rambling kinda guy, Wayne worked a wide assortment of jobs, including stints in electronics, truck driving, wood working, shipyard sheet metal and a couple of years playing guitar and singing, before joining the Navy for the G.I. bill. He worked as a technical writer, a pilot, digital photographer, and ran Desert Song Productions. When presented with new technology, he didn't begrudgingly take it on; he learned it inside and out. This would include the science behind his own chemotherapy and radiation treatments, which he kept detailed journals of, found here,
His passion for life didn't stop at music and his writing wasn't always technical as Wayne wrote sensual and thought-provoking poetry and at the urging of a muse, some memoirs of his colorful adventures.
Take a look into the mind of an impassioned man to truly understand who it was that we lost, even if he was often late, and a mischievous whirlwind of energy wherever he went. Wayne, your booming voice is missed.
That brings us to the point we promised, Wayne's legacy in his art and music.
All the proof is there: he worked diligently and lovingly, knowing the time was growing short, to produce a website of astonishing depth with labyrinthine depths of artistic merit. His poetry is there. There are thoughtfully entertaining ruminations on technology -- he once observed, "We are a juggernaut with a loose rudder." His stories read like tales told around a campfire. You can share journeys through the mind of that "mischievous whirlwind of energy." His original song lyrics are there, with links to studio-quality recordings of his music. Therein is proof of his sound wizardry: he produced the recordings himself, in his living room, and some of them sound like the basement studio at Columbia Records. He left us these as his parting statement, and they are parting gifts to us all.
---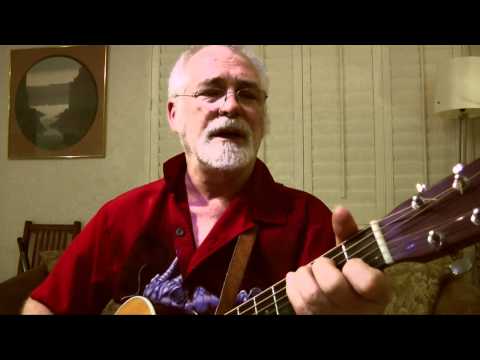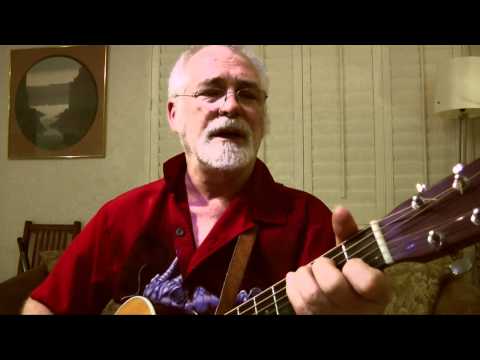 Explore this remarkable man's remarkable website.
If you want to share any of what you find there, you can. You'll likely want to learn some of his songs. If you want to record them or attempt economic gain from his work, the copyright is a creative commons license and the details are on the site.
Finally, in addition to encouraging those online ruminations, we specifically direct you to the following listening experiences. Hear these songs once, and we 'spect you'll be back.
So, thank you, Wayne, for taking time to share and to leave us with something meaningful. As your son Michael said of you, "He left behind a lot of love, work, music, family, and friends... he was worrying about everyone else. He always gave his heart and his mind to be fully invested in those he loved."
High quality audio tracks are at Soundcloud:
His thoughtful song on what divides us resonates especially well post-election. It's called Rigid Isms.
One link brings four more tracks, selectable individually, with a total time of 12:02. He chose these well. You'll hear:
"Dark Money" (2:47)
"Rigid Isms" (earlier version, 2:26)
"Stand Your Ground" (2:58)
"Best Quit Messsin' Up" (3:49; he plays a nice guitar solo at 2:20)
He also has material on Reverb Nation.
Wayne added more links on his site and on Soundcloud. Get to know him. Because every bit as much as Leonard Cohen, Leon Russell, Merle Haggard, Glenn Frey, Pete Huttlinger, Roz Larman, and the other musicians and gurus of Folk-Americana we have lost in 2016, Wayne is still with us through the magic of his recorded art. And as with as those famous others, that art deserves to be heard and shared.
You can read Larry's Acoustic Americana Music Guide with its extensive descriptions of upcoming folk-Americana and acoustic renaissance performances, and its companion, the Acoustic Americana Music News; both are updated frequently. He contributes regularly to No Depression. Contact Larry at tiedtothetracks@hotmail.com.