LEONARD COHEN
(September 21, 1934 – November 7, 2016)
Leonard Norman Cohen was a Canadian singer, songwriter, poet and novelist. His work explored religion, politics, isolation, sexuality, and personal relationships. Cohen was inducted into both the Canadian Music Hall of Fame and the Canadian Songwriters Hall of Fame as well as the Rock and Roll Hall of Fame. He was a Companion of the Order of Canada, the nation's highest civilian honour. In 2011, Cohen received one of the Prince of Asturias Awardsfor literature and the ninth Glenn Gould Prize.
Cohen pursued a career as a poet and novelist during the 1950s and early 1960s, and did not launch a music career until 1967, at the age of 33. His first album, Songs of Leonard Cohen (1967), was followed by three more albums of folk music: Songs from a Room (1969), Songs of Love and Hate (1971) and New Skin for the Old Ceremony (1974). His 1977 record Death of a Ladies' Man was co-written and produced by Phil Spector, which was a move away from Cohen's previous minimalist sound. In 1979 Cohen returned with the more traditional Recent Songs, which blended his acoustic style with jazz and Oriental and Mediterranean influences. Hallelujah was first released on Cohen's studio album Various Positions in 1984. I'm Your Man in 1988 marked Cohen's turn to synthesized productions and remains his most popular album. In 1992 Cohen released its follow-up, The Future, which had dark lyrics and references to political and social unrest.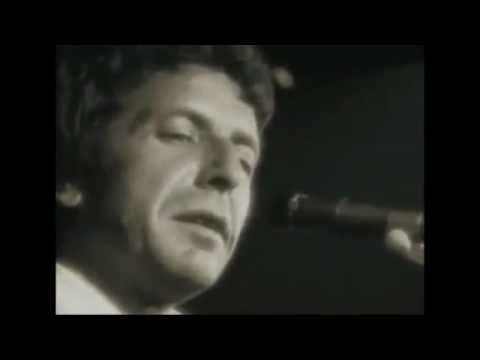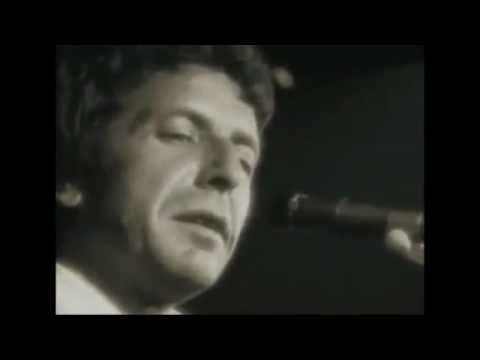 Cohen returned to music in 2001 with the release of Ten New Songs, which was a major hit in Canada and Europe. His eleventh album, Dear Heather, followed in 2004. After a successful string of tours between 2008 and 2010, Cohen released three albums in the final four years of his life: Old Ideas (2012), Popular Problems (2014) and You Want It Darker (2016), the last of which was released three weeks before his death.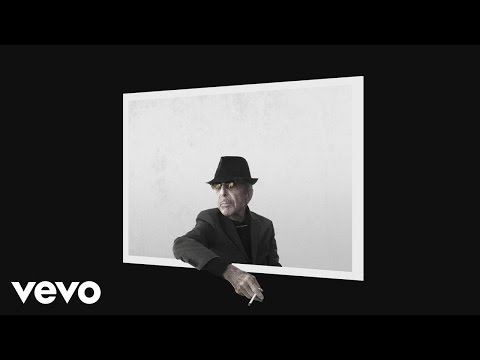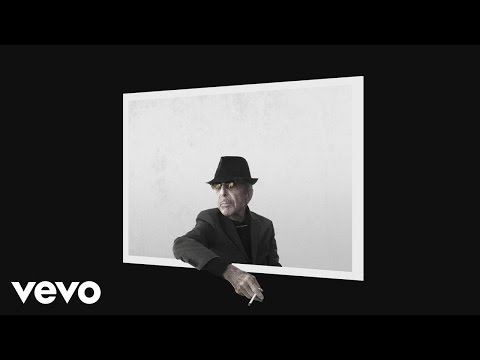 In 1967, disappointed with his lack of financial success as a writer, Cohen moved to the United States to pursue a career as a folk music singer–songwriter. During the 1960s, he was a fringe figure in Andy Warhol's "Factory" crowd. Warhol speculated that Cohen had spent time listening to Nico in clubs and that this had influenced his musical style. His song "Suzanne" became a hit for Judy Collins (who subsequently covered a number of Cohen's other songs, as well), and was for many years his most covered song. Collins recalls that when she first met him, he said he couldn't sing or play the guitar, nor did he think Suzanne was even a song:
And then he played me "Suzanne... I said, "Leonard, you must come with me to this big fundraiser I'm doing"...Jimi Hendrix was on it. He'd never sung [in front of a large audience] before then. He got out on stage and started singing. Everybody was going crazy—they loved it. And he stopped about halfway through and walked off the stage. Everybody went nuts...They demanded that he come back. And I demanded; I said, "I'll go out with you." So we went out, and we sang it. And of course, that was the beginning.
She first introduced him to television audiences during one of her shows in 1976, where they performed duets of his songs. Still new to bringing his poetry to music, he once forgot the words to "Suzanne" while singing to a different audience. Collins told Bill Moyers, during a television interview, that she felt Cohen's Jewish background was an important influence on his words and music.
In recent years, other singers such as Joan Baez have sung it during their tours. Cohen stated that he was duped into giving up the rights for the song, but was glad it happened, as it would be wrong to write a song that was so well-loved and to get rich for it also. After performing at a few folk festivals, he came to the attention of Columbia Records representative John H. Hammond, who signed Cohen to a record deal. Cohen's first album was Songs of Leonard Cohen (1967). He appeared on BBC TV in 1968 where he sang a duet from the album with Julie Felix.
Extracted from Leonard Cohen's wikipedia page.