RIP: RALPH STANLEY
(February 25, 1927 – June 23, 2016)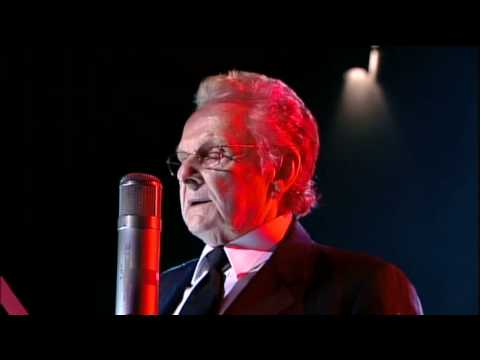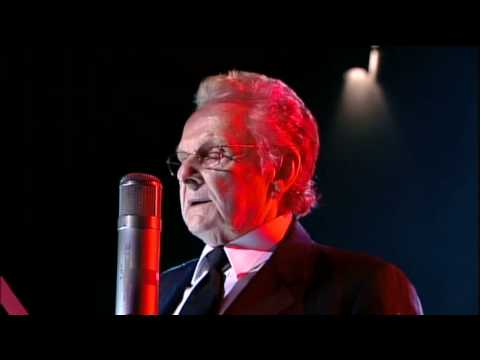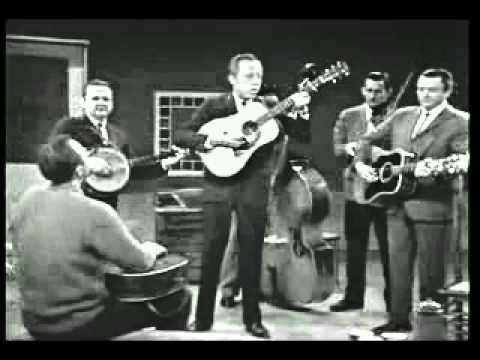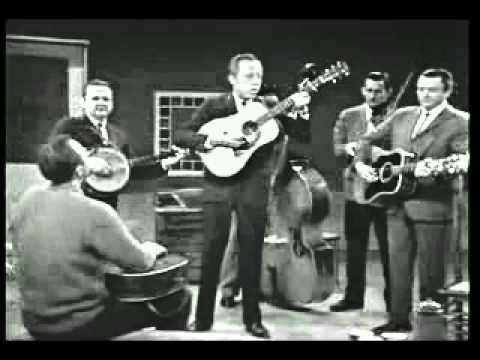 RALPH EDMUND STANLEY (February 25, 1927 – June 23, 2016), also known as Dr. Ralph Stanley, was an American bluegrass artist, known for his distinctive singing and banjo playing. Stanley began playing music in 1946, originally with his brother Carter as part of the "Stanley Brothers", and most often as the leader of his band, the "Clinch Mountain Boys". He was part of the first generation of bluegrass musicians and was inducted into both the International Bluegrass Music Hall of Honor and the Grand Ole Opry.
---
From Facebook posts of his musician friends and family:
"My heart is broken into pieces. My papaw, my dad, and the greatest man in the world, Dr. Ralph Stanley has went home to be with Jesus just a few minutes ago. He went peacefully in his sleep due to a long, horrible battle with Skin Cancer. I feel so lost and so alone right now. He was my world, and he was my everything. He was always there for me no matter what. I just cannot get a grip on this. My Papaw was loved by millions of fans from all around the world, and he loved all of you. If he was singing snd on sage, he was happy. That's why I did so much to make it possible for him to travel in the last two years. Because he wanted to. Please keep me and my family in your prayers. This is the hardest thing I have ever had to face in my life. The only thing that gives me peace, is knowing he is in paradise and I'll see my best friend again. I love you papaw with all of my heart. As long as I live and breathe, your legacy will never die. You will forever be in my heart."
- Nathan Stanley

---
"We have lost another pillar of the music world… Ralph Stanley passed away yesterday. He is the reason I do what I do. The day he asked me to sing with him I felt I had made it. Now he is gone. Rest in peace. Our thoughts and prayers are with Jimmie and the rest of the family."
- Gillian Welch, Nashville, Tenn
---
"God blessed Dr. Ralph Stanley with a voice so pure it's usually reserved for angels alone. He shared this gift, his one-of-a-kind high lonesome sound, with all of humankind. Now the heavenly choir above sounds even sweeter thanks to Ralph's high tenor. God bless you Ralph Stanley and thank you forever for your lifetime dedication to bluegrass and old-time music."
- Ketch Secor (Old Crow Medicine Show)
---
"Just received the news that Bluegrass Legend / Grand Ole Opry member "Dr. Ralph Stanley " passed away tonight to join Heaven's Bluegrass Band! We've performed with Dr Ralph on many occasions, on Clinch Mountain at his annual festival, across the USA, and even did a special California Tour in 2005! I was honored to sing with him on his Grammy nominated project produced by Bil VornDick "Clinch Mountain Country" which also included a duet with Bob Dylan. Ralph's music crossed over many genres. We sang our song "I'll Take The Blame" anytime we were performing at the same venue. We love Dr Ralph and take comfort in knowing we will one day see him again on Heaven's Bright Shore. Rest in Sweet Peace Dr
- Rhonda Vincent
---
"Thinking this morning about what a huge part of our musical universe Ralph Stanley was for so many decades. There has been no stronger link in the chain between our traditional and bluegrass musical past and the present. His influence and contribution will always be immeasurable and beautiful, and we will always miss him. Rest in peace, Dr. Ralph Stanley."
- Bruce Molsky
---
"Oh no. He was my gateway into the old music. And I know that's true for countless others. The first live bluegrass I heard was Ralph in 1972 with Keith Whitley, Ricky Skaggs, Roy lee centers, curly Ray and jack Cooke. Still never have heard anything quite as good. Now Ricky is the only one left. Thank you Ralph for giving us so many years of amazing music."
- Suzy Thompson
---
"This one's gonna hit us all pretty hard. The only thing I can think is that at least Ralph is with Carter at long last. He's missed him for a long time. Ralph gave us all everything he had and anybody who got to see him sing and play is lucky!"
- Kathy Kallick
---
"That time Ralph and I shared a mic stand, and I realized it had been a while since I'd heard the kind of bluegrass that made your spine tingle. A classic, a legend, and honored to have shared stages over the years. Oh Death, what a year!
- Evie Ladin
---
"Ralph,
Down where the river bends... yes, "down where the river bends"...
I'll meet you there...
In memory of his life and the gift of the music he gave to the world.
It was an honor to have known him..."
- Dwight Yoakim