GEORGE MARTIN: THE MAN WHO LIBERATED MODERN MUSIC
(January 3, 1926 – March 8, 2016)
His influence is freshly renewed every day. He died Monday night at the age of 90.
It's easy to lose sight of something fundamental: that the way things came to be is usually the result of something quite specific.
Nearly all of today's albums — and all those classic albums — that took a fork in the road that wasn't there before... the option to happily include free associations, an intentional lineup of tracks ranging from crisp acoustic to wailing electric. Albums by the Wailin' Jennys, Bad Haggis, Dropkick Murphys, Muriel Anderson, Bernie Pearl, the Ne'er Duwells — and pivotally, before that, the Eagles, Heart, America, Bread, Eric Clapton, Carole King, Crosby Stills & Nash, Anne Murray, Neil Young, Jackson Browne — and so very many others.
Individual songs that begin quietly with acoustic instruments, then build and build into anthems driven by electric guitars — Stairway to Heaven must come to mind. Iconic all-acoustic recordings embraced in the pantheons of both folk and rock, like American Pie.
Thoroughly plugged-in bands suddenly doing all-acoustic performances and records, like the Five Man Electrical Band's landmark album, Five Man Acoustical Jam. And the subsequent, long-running MTV series, "Unplugged," which began with Clapton — and has featured a procession of electric guitarists and bands anxious to demonstrate their acoustic chops and revel in expanding their own worlds and sharing it with their fans.
All were ostensibly rock acts making rock albums for their time, and all yielded rock, and ultimately, folk-americana classics.
But it wasn't always possible for a record to be inclusive like that, or a stage act to perform outside a narrowly defined identity. You couldn't be "ostensibly" anything. You had to be one thing.
Remember, Pete Seeger wanted to take a fire ax to Bob Dylan's electric guitar cord at the Newport Folk Festival. Recorded music made the rules: stay on the reservation. Graze in your designated pasture.
Play any early rock record: it's electric guitar, electric bass, vocal, and drums. There's no room for so much as a harmonica.
That prevailed right up to the identifiable event when the universe changed.
The moment that freed music from the tyranny of narrow paradigms and singular identities? It was when the Beatles hired George Martin. Period.
Even when we cite the success of an O Brother, Where Art Thou? as blowing the doors open for the popular embrace of an Old Crow Medicine Show and a Mumford & Sons, and a general folk-roots music revival? A cognitive framework had to be in place in popular culture to be able to accept it — a readiness for things outside the soundalike convention of a singular and mundane.
And that brings us right back to George Martin.
The Beatles' catalog is filled with classic tracks, and there's a glaring characteristic there: it freely mixes all-acoustic recordings, others with only electric instruments, and some innovatively employing both. It features complex studio magic that changes tempo, creates auditory landscapes, and oh by the way, invented the thematic "concept" album.
And when George Martin did those things, they weren't simply new, they were unthinkable. One act? Not doing one thing?
Rock would grow and expand its cultural impact to become the most important pop music, ever. It's inconceivable that could have happened, or that any music could have become the anthem of our lives, if things had remained the province of an electric guitar, an electric bass, a set of drums, and a vocalist crooning a simplistic lyric.
George Martin's philosophy meant that all of it would be driven by the artists themselves, made real by his genius as the producer who, for the first time in the history of rock and popular music, enabled the visions of the music-makers to be realized.
Suddenly, a signature thing wasn't the same singular thing, ad infinitum and ad nauseum. It was the unique expression of depth and breadth of all you could do, perhaps presented thematically, while expressed across a vast sonic and lyrical spectrum. That was why the Beatles sound was new. And George enabled it to happen.
That's when rock crossed-over into the tradition of folk: it became a session with a storyteller around the ancient campfire. It fulfilled the need in the human brain to explore and express variety. And the rutted road of rock's beginnings was found wanting, too simplistic, too boring.
You can read any of many books that trace that in detail, or you can read the feature story by Hillel Italie, AP National Writer, filed March 9, 2016.
It is not simply an obituary for George Martin. It is a celebration of his role in the legacy of recorded music, and how and when the front office execs lost primacy in the creative process and the studio became the domain of the artist. The article simply tells the story of how George Martin won a revolution while no one was looking, establishing the new paradigm with the music of one superbly talented band — The Beatles. And we highly recommend you read it.
Here are a few excerpts:
"Besides the Beatles, Martin worked with Jeff Beck, Elton John, Celine Dion and on several solo albums by Paul McCartney."
"But his legacy was defined by the Beatles, for the contributions he made, and for those he didn't."
"Before the Beatles, producers such as Phil Spector and Berry Gordy controlled the recording process, choosing the arrangements and musicians; picking, and sometimes writing the songs (or claiming credit for them). The Beatles, led by the songwriting team of McCartney and John Lennon, became their own bosses and were among the first rock groups to compose their own material. Inspired by native genius, a world's tour of musical influences and all the latest stimulants, they were seekers of magic who demanded new sounds."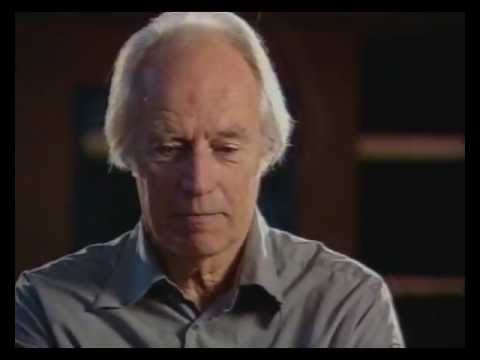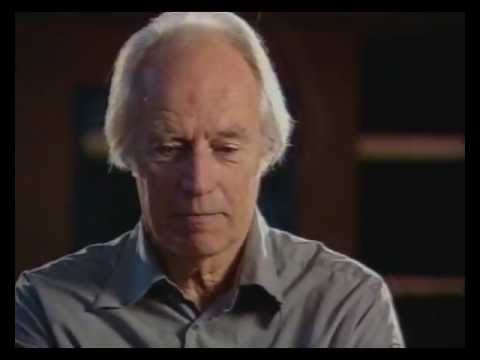 "Martin was endlessly called on to perform the impossible, and often succeeded, splicing recordings at different speeds for Strawberry Fields Forever, or, for Being for the Benefit of Mr. Kite, simulating a calliope with keyboards, harmonica and a harmonium that the producer himself played with such intensity he passed out on the floor. Martin would have several good turns on the keyboards, performing a lively music hall solo on McCartney's Lovely Rita and a Baroque reverie (at studio-heightened speed) on Lennon's In My Life."
"The Beatles were a miracle not only of talent, but of chemistry. No producer was better suited for them than the resourceful and open-minded Sir George Martin, who dedicated himself to serving their vision instead of imposing his own."
And therein is everything.
Paul McCartney said Wednesday, following the announcement of Martin's death at age 90, "If anyone earned the title of the fifth Beatle it was George."
We've explored some of the significance and lasting legacy of George Martin's professional life. We strongly suggest you read Hillel Italie's fine story that offers a chronology and fascinating details of his critical role in the success of the four lads from Liverpool. It includes a video link from an ABC News interview with George Martin.
Larry Wines, the 2015 TBFC Music Legend honoree, is a longtime newspaper reporter and columnist, founding editor of the Acoustic Americana Music Guide, and journalist at the L.A. Progressive. Music radio programmer and host back in the "double aughts," he was a feature writer and columnist in the early years of FolkWorks, where he reappears as an occasional contributor.