Andy M. Stewart
(September 8, 1952- December 27, 2015)
Andy M. Stewart, born in Alyth, Perthshire, Scotland, was known as the lead singer in the group Silly Wizard.
Andy M. Stewart had been left paralyzed from the chest down after a failed operation on his spine in September 2012. He was taken into hospital in early December after suffering a stroke.
His sister, Angie Stewart Hollin, confirmed the folk icon had passed away on December 27.
She wrote: "It is with deep and profound sadness that I must say that my darling brother, Andy M Stewart has passed away. He died peacefully in hospital on 27th December after a long and brave fight."
Stewart started the group Puddock's Well with Dougie Maclean and Martin Hadden and was invited to join Edinburgh-based band Silly Wizard in the mid-1970s.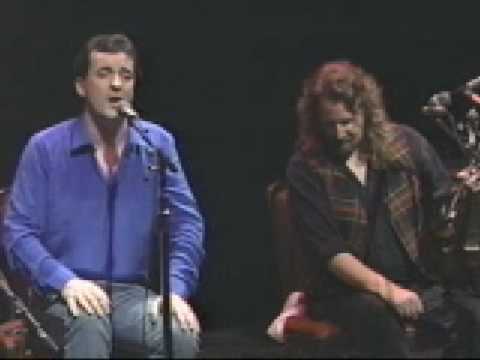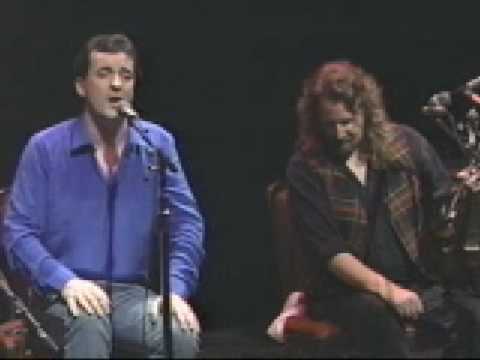 With the band, which also featured Phil Cunningham, Maddy Taylor, the late Johnny Cunningham (elder brother of Phil) and former Rezillos bass player Alastair Donaldson, Stewart released nine records between 1976 and 1988 including Caledonia's Hardy Sons in 1978 and Live Wizardry in 1988.
Stewart's original compositions Valley of Strathmore and The Queen of Argyll as well as Donald McGillavry were the mainstays of the band's setlists.
When the band broke up in the late 1980s, Stewart regularly performed with Donegal-born guitarist and bouzouki player Manus Lunny, of Capercaillie, and respected Irish folk producer and musician Gerry O'Beirne.
Andy frequently played here in L.A. at the Caltech Folk Music Society (now Pasadena Folk Music Society) concerts.
RIP Andy M. Stewart