THOMAS BENTON FLIPPEN
July 18, 1920 - June 28, 2011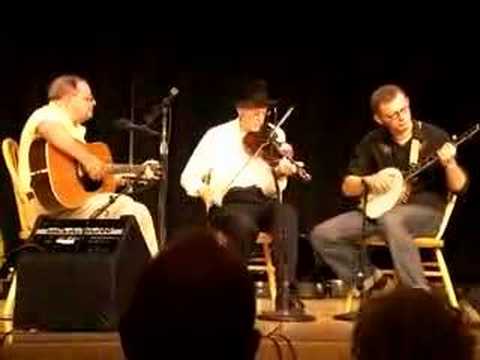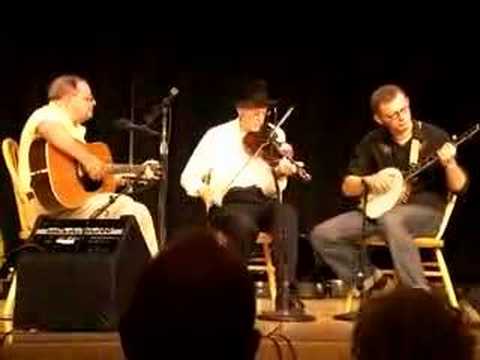 A fiddle tune might not differ too much from musician to musician — but when Benton Flippen played, he created a sound like no other.
That was an observation made time and time again Wednesday by people who knew or performed with Flippen, one of the last-remaining creators of an old-time musical style unique to Surry County but appreciated worldwide.
Flippen, who also played the banjo, died Tuesday at age 90 after several years of declining health — and his loss is being mourned near and far.
"He was part of a great tradition of Round Peak music, which is centered in Surry County, North Carolina, but has become known throughout our country and really many parts of the world," said Wayne Martin of the N.C. Arts Council.
"A lot of what he learned was from friends and neighbors," Martin added of the musical climate of the early 20th century in rural areas such as Surry, long before the advent of CDs or computers.
"But he had a genius for putting in his own style and really making it unique," said the official of the state arts council, the director of its Folklife Program. "That was one of his greatest contributions — he was a very creative musician."
Such praise for Flippen also was offered by those close to home.
"It (his death) is a loss to certainly our community, but it is an enormous loss to the whole old-time music world," said Tanya Jones, executive director of the Surry Arts Council. Flippen frequently performed for council events in addition to appearing at workshops or instructional sessions where younger musicians learned from an old master.
"For the kids, it was like having an icon in their presence," Jones added of the longtime resident of the Pine Ridge community.
Martin, the Folklife Program director, said that not only did Flippen help preserve traditional music passed down by generations of a bygone era, he had a way of "making it exciting and vital for the current generation."
Helped Launch WPAQ
The legendary status Flippen rose to as a musician mirrored the evolution of WPAQ, a AM radio station in Mount Airy dedicated to the old-time format.
He held the distinction of performing at the station for its first broadcast on Feb. 2, 1948 as a member of the Green Valley Boys, although he was most known for his work with Benton Flippen and the Smokey Valley Boys.
"Then in April of 2007, he was here again when we started streaming over the Internet," station owner Kelly Epperson said of a development that allowed the entire world access to local old-time sounds. Epperson pointed out that Flippen was part of an exclusive club from the earlier years of the genre which also included such performers as Fred Cockerham, Kyle Creed, Tommy Jarrell and Earnest East.
While Epperson has seen many musicians come and go over the years, Benton Flippen occupies a special place in his heart.
"He was the one that got me interested in old-time music," said the station owner, who recalls hearing an album featuring Flippen in the living room of his dad years ago. "That is how I got interested in old-time music, listening to Benton Flippen play 'Lost Indian.'"
Epperson also referred to the unusual style of Flippen:
"He had such large hands. He had his own way of playing…that is what was really remarkable about him," the WPAQ official said. "The thing that impressed me so much was how he came up with a style that was unique. I think that is why he won so many fiddlers conventions."
Flippen and his band captured multiple championships at both the Galax, Va., and Union Grove conventions over the years. Eperson added, "Even if you did not have much listening experience, you could tell it was Benton as soon as the bow was drawn across the strings."
A special tribute is planned by WPAQ today at 1 p.m., when various people will come to the station to remember Flippen and his musical contributions.
Jones, the Surry Arts Council official, said Flippen also performed at national venues for musical heritage events of the Smithsonian Institution and Library of Congress. In more recent times, he also was the featured musician at the Berkeley Old-Time Music Convention in California for two or three years in a row.
Flippen received the North Carolina Folk Heritage Award in 1990.
He is among a select group of musicians honored in the Old-Time Music Heritage Hall beside the Andy Griffith Playhouse here. A large photograph of the celebrated performer is on permanent display there.
"Hero" To Young
In addition to the joy he gave listeners during his lifetime, the legacy of Benton Flippen will live on among those who learned from him.
"He was a hero of mine for sure," said Andy Edmonds, 25, one of the many people mentored by Flippen.
"I met Benton back in 2000, (after) I had found one of his albums in a record store out in Tennessee," Edmonds said. "And he ended up being one of my favorite musicians."
Edmonds said after learning about Flippen and his music, he was pleased to find out that he was alive and well and still playing in Surry County.
He actually wound up performing with Flippen, initially when the latter found himself short a guitar player during an event and recruited the younger man for the task. Edmonds later took up the fiddle, and recalled that Flippen showed others how to play more than telling them what to do.
He "picked up" many things from simply being around and watching Flippen, explained Edmonds, who spent much time with the veteran performer on the road.
"As far as musicians go, he was about as unique a musician as you could ever find." Edmonds recalled Flippen always saying that if someone walked by a group of fiddlers, they would be able to pick him out from the crowd because of his style. It has been described by some as "bluesy."
"He had a different approach," Edmonds agreed.
Kevin Fore was another who learned much from Flippen. The Lowgap resident remembers first seeing Flippen play during a square dance in nearby Sparta toward the end of 1999. "I really liked the sound and I bought me a banjo," Fore said. "He is the main one that really influenced me into playing."
Similar to the experience of Edmonds, Fore also found himself "drafted" by Flippen at one square dance when "he didn't have a banjo player that night."
After Fore was suggested as a possible replacement, he protested, saying he was not experienced enough to play onstage.
"But he (Flippen) said, 'you have got to learn to play somehow.' He showed me where to stand and I stood right there for three hours."
Fore said Flippen "was just like a grandfather figure to me," and that his passing "just tears me apart."
Both Epperson and Jones recall another youngster influenced by Benton Flippen, Carson Peters, a Tennessee fiddler who met Flippen not long ago when the child was only 4 years old. While here, his dad took him to workshops involving Flippen and he later impressed the old master by performing a song Flippen wrote called "Benton's Dream."
The Tennessee boy went on to capture the youth fiddle championship at the most recent Mount Airy Fiddlers Convention, which Flippen was a big part of during the years. Jones said it was touching to see the old and young converge in such a way when Flippen and Peters were together.
"Benton looked at me and said, 'I wish I could live long enough to see how well that kid does,'" she added. "He was incredible."
Former students from as far away as Pennsylvania reported being saddened Wednesday when hearing of the death of Flippen via a National Public Radio (NPR) news broadcast. Word of that development was delivered by Paul Brown, an NPR employee and old-time musician formerly residing in Surry County who frequently performed with Flippen.
Jones remembers that the last time she saw Flippen play was in February at a concert during the annual Tommy Jarrell Festival, and he still impressed despite his failing health.
Fore said Flippen had experienced heart problems and underwent bypass surgery.
"I went over to his house, it was Monday a week ago, and I carried him some green beans and potatoes and some corn bread." Despite his physical condition, the two still played music together, including some tunes "I had never heard him play," Fore said.
A service for Flippen is set for 11 a.m. Saturday at Moody Funeral Home in Mount Airy, where visitation will be held Friday from 6 to 8 p.m.
"It is sad to think of not having him and people like him in our state," said Martin, the state folklife director.
And though Flippen is gone, his music will be immortalized through numerous recordings and a North Carolina Public Television documentary on him and others who perpetuated Surry County's old-time music. Flippen attended its local premiere in February 2010.
"His music is in good hands," Edmonds pointed out Wednesday. "We have got a lot of people playing his music."
Despite that, he added, "I am going to miss the old man very much."
Reprinted with permission from Mt. Airy News
Tom Joyce can be reached at 719-1924 or tjoyce@mtairynews